Irkutsk, Russia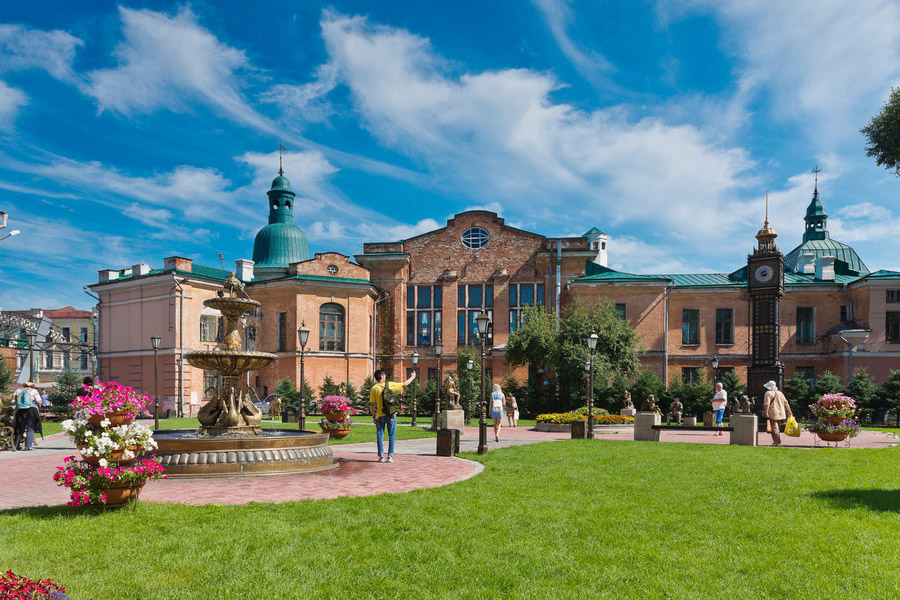 Tours, Attractions and Things To Do in Irkutsk
Irkutsk, capital of South Baikal, one of the largest Siberian cities. It's situated on the way of flow of Angara River. The city's history begun in 1661, when a stockaded town was found as the protection from the local tribes.
In 1686 this stockaded town received the status of a city. It was named after Irkut River, flowing into Angara. Irkutsk mushroomed fast and soon became the main commercial centre of East Siberia. Trade caravans from Buchara and even China arrived here.
In 1719 the city became a center of Irkutsk province of Siberian province, in fact, the capital of East Siberia. In XIX century after discovering rich deposits here, Irkutsk became a center of gold-mining production. The city was growing rich and improving. Rich churches, mansions and trade institutions were being built. From this epoch till nowadays there were saved such unique examples of Irkutsk architectural heritage, as "White house", which was first a palace of the merchants Sibiryakovs, then a residence of East Siberia governor-general. By the end of XVIII century Irkutsk became not only commercial and administrative but also a cultural center. There were opened public colleges, libraries, museums, theaters.
As every river city, Irkutsk is very beautiful. A very picturesque quay of Angara is his adornment. Wide meadows, pine wooded and pine-birch forests, birch groves surround Irkutsk from all sides.
Today Irkutsk is a city with the population of half a million, large industrial center of Siberia. In 70 km from the city, the world-famous Baikal lake is located. Irkutsk is included into the list of historical places whose layouts and buildings must be preserved.