Starogolutvinsky Monastery, Kolomna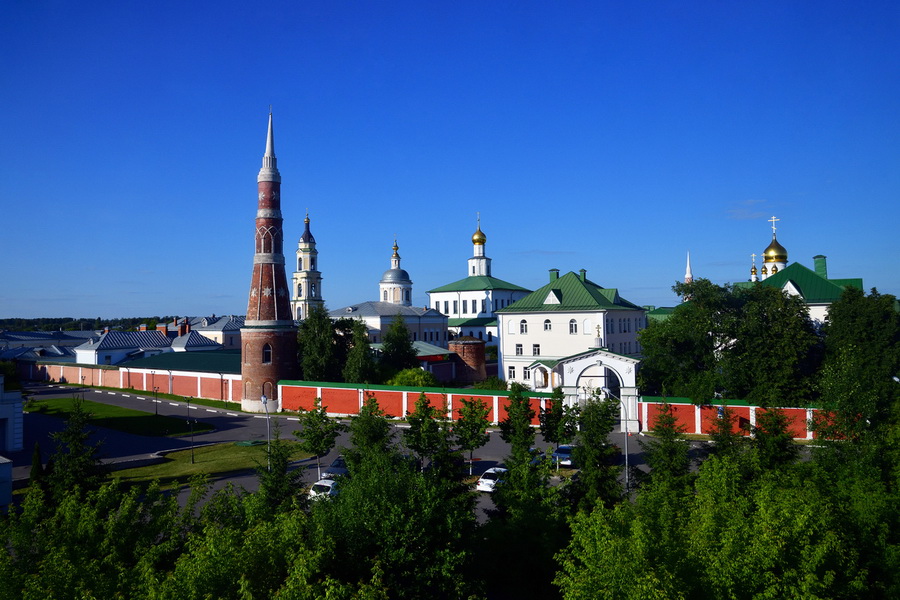 Starogolutvinsky Monastery in Kolomna, Russia is the city's most-visited religious site which is regarded as a pilgrimage destination for Orthodox Christians.
While the precise date of the founding of Starogolutvinsky Monastery is unknown, historical chronicles date its oldest and most important building, Epiphany Cathedral, to the 14th century. Its construction is largely attributed to Sergius of Radonezh, an abbot and miracle worker who founded several monasteries in the land. Over the centuries the complex has expanded to include new buildings, and today it is a beautiful architectural ensemble which includes not only Epiphany Cathedral but also Vvedensky Gate Church and Church of St. Sergius of Radonezh.
The monastery welcomes both pilgrims and ordinary tourists who wish to see Kolomna's main religious attraction. Notable shrines at Starogolutvinsky Monastery include relics of the Holy Cross, a crown of thorns, the remains of saints and the graves of numerous clergymen and church workers who are highly revered in the Christian world. Several services are conducted in the monastery daily, beginning from early morning.
Starogolutvinsky Monastery in Kolomna is located at 11 Golutvinskaya Street. It can be reached by public transport, including buses and minibuses #3, 5, 6 and 11, which all run directly to the site.