Susaninskaya Square, Kostroma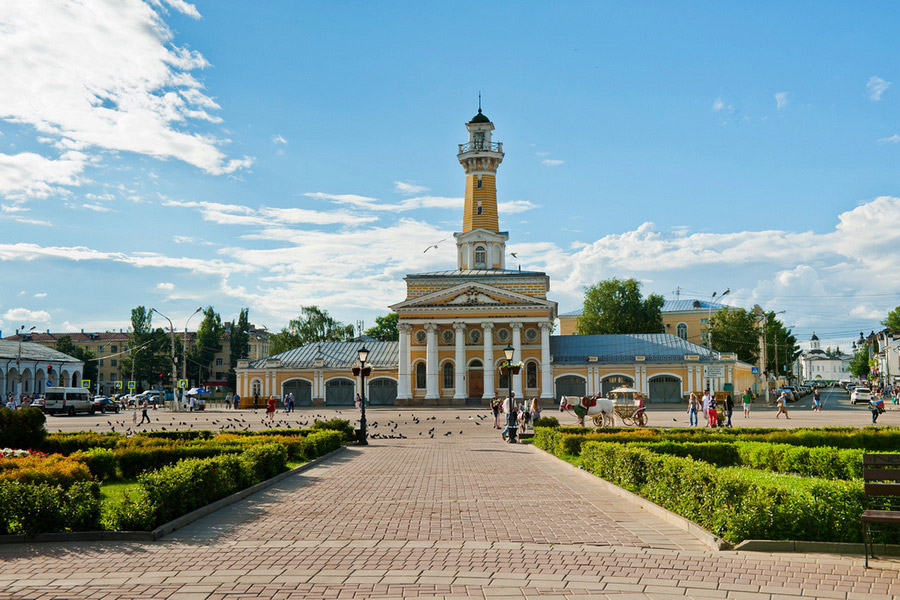 Susaninskaya Square in Kostroma is the city's main plaza which is framed by an architectural ensemble of the late 18th- early 19th centuries.
The square is named in honor of Ivan Susanin, a national hero who demonstrated true love for his nation when he cunningly lured attacking troops into a forest to divert them from their target, Tsar Michael of Russia. The patriotic act cost Susanin his life, and he has since been immortalized in the opera "Ivan Susanin" by M. Glinka and in Kostroma, where a monument to him can be seen on Susaninskaya Square.
Initially, Susaninskaya Square was named Yekaterinoslavskaya in honor of Catherine II, who approved the master plan for the development of Kostroma after it was devastated in a fire in 1773. The square was renamed several times based on new historical trends, but in the end, Kostroma settled on the name Susaninskaya.
Nine central city streets shoot out in every direction from Susaninskaya Square in Kostroma, which is framed by outstanding examples of Russian classical-style architecture. At the northern end of the square is the Fire Tower, former guardhouse, Borschov House and government offices, while a portion of Kostroma's famous Trade Rows occupies the center section.