Church of All Saints na Kulichkakh, Moscow
Church of All Saints na Kulichkakh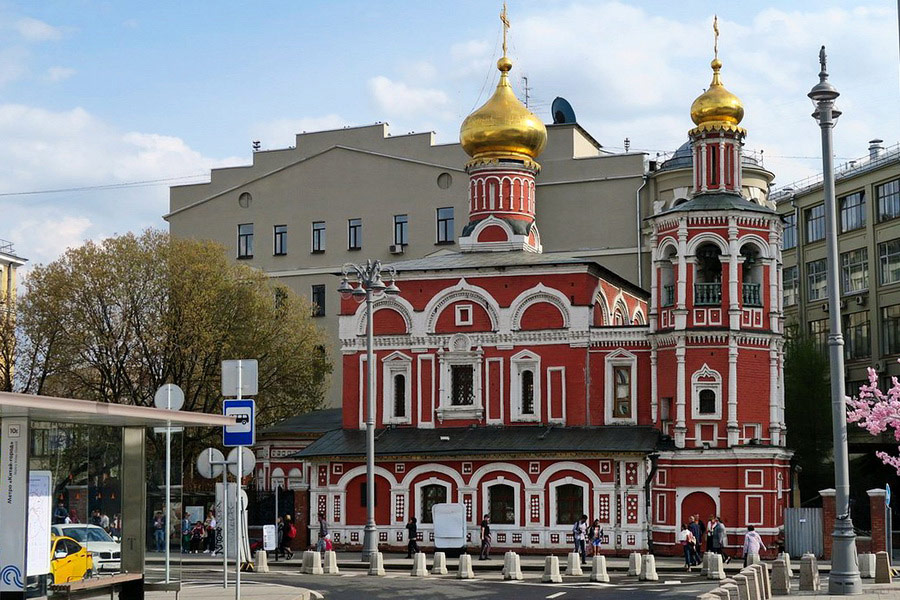 source: lifeisphoto.ru
The history of this temple is connected with the glorious name of Dmitry Donskoy. According to the legend on this site in the first wooden church prayed Prince Dmitry Donskoy Before the Kulikovo Battle. According to another version, he also built the temple for the commemoration of Orthodox soldiers killed on the Kulikovo field, immediately upon his return to Moscow in 1380. The name Kulichki, Kulishki is associated with the marsh, lowland, in which the area is located.
The temple had been rebuilt several times until it acquired its modern look in 1687-1689. In 1930 the temple was closed. In 1991 the church was returned to the Russian Orthodox Church and re-consecrated. Presently, it is the town residence of Alexandrian church.
The church is situated opposite the monument to Cyril and Methodius, the founders of the Slavic alphabet, Cyrillic.