Church of All Saints, Moscow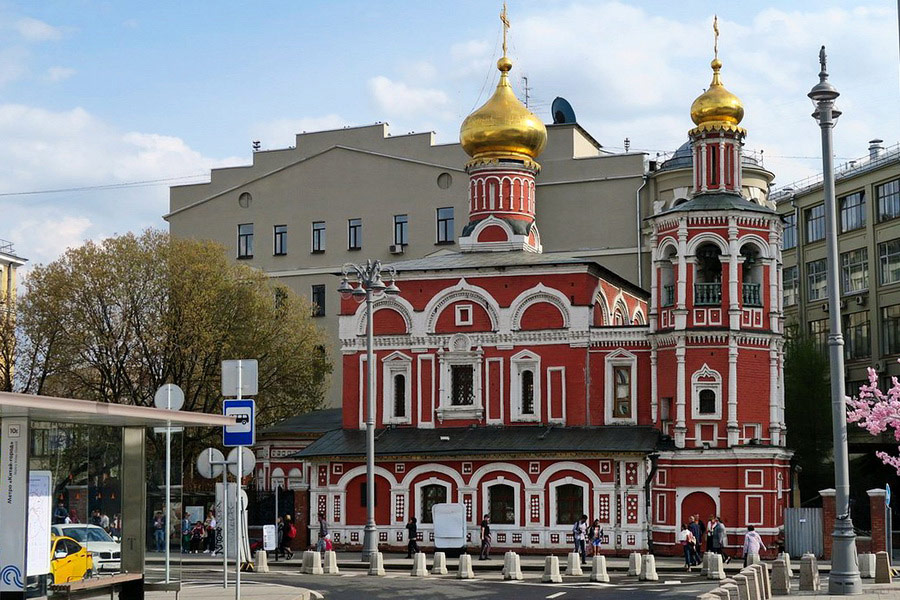 source: lifeisphoto.ru
Church of All Saints in Moscow, one of the oldest churches in the capital, is located on Slavyanskaya Square in the city's historic Kulishki District. Its red-brick exterior, classic onion domes and distinctive belfry continue to preserve the sacred memories and tragic stories associated with its past.
The original church was likely built during the reign of Dmitry Donskoy to perpetuate the memory of the soldiers who perished during the Battle of Kulikovo in 1380. When first erected, the wooden chapel sat forlornly on the edge of Moscow, and it was not until much later that the city expanded and Kulishki District found itself at the heart of an ever-growing metropolis.
Since its founding, Church of All Saints has been repeatedly rebuilt, repurposed and passed from hand to hand. In the 15th century it was reconstructed with stone, and in the 1680s converted back to its original Baroque-style architecture, which it has largely retained to this day.
In 1931, Church of All Saints was shuttered by the Soviet authorities. Plans were drafted to completely demolish it, but miraculously this proposal was never carried out. In subsequent years it was managed by state security agencies and used for executions before housing various secular offices. Realizing its historical significance for Russian culture, however, the authorities began taking measures to preserve it.
From 1970 to 1982, large-scale restoration works commenced on the church, at which time it was transferred to the State Historical Museum. In 1978-79, excavations carried out in connection with the 600th anniversary of the Battle of Kulikovo uncovered the remains of the church's original 14th- century foundation.
In 1991, the Russian Orthodox Church regained control of Church of All Saints. A few years later, the remains of those who were shot during Soviet purges of the 1930s were discovered in its basement and a cross with the martyrs' image was erected on site in their memory. In 1999, Church of All Saints received special status within the Alexandrian Orthodox Church. Two arks containing the relics of saints were subsequently imported from Cyprus and set up in the cathedral's courtyard.
With services now regularly held in its sanctuary and continuing efforts being made to restore its original appearance, Church of All Saints in Moscow resolutely lives on, quietly beckoning visitors to step inside its doors and uncover the past.