Churches and Monasteries - Moscow, Russia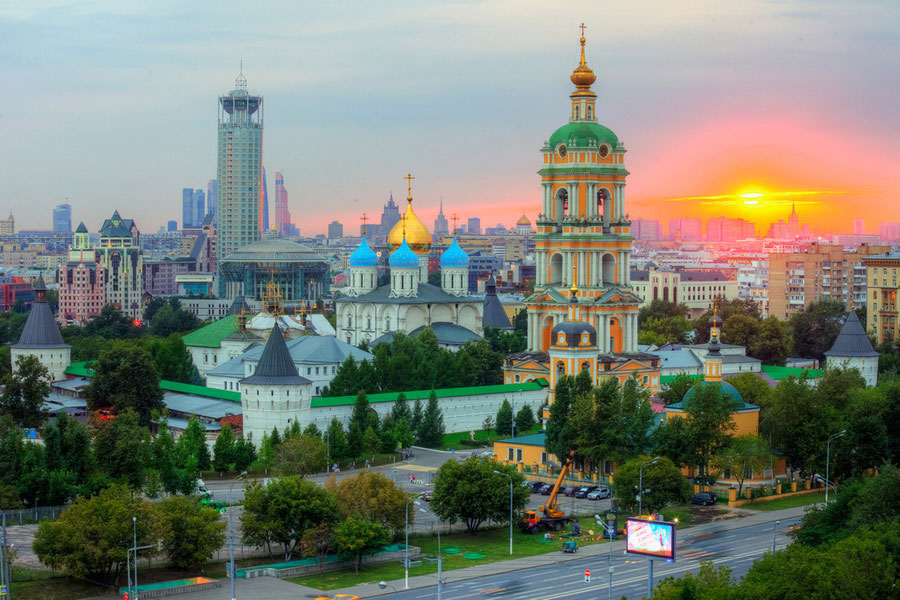 The churches and monasteries of Moscow occupy a special place among the city's architectural monuments, for these unique national masterpieces have long been central to Russian spiritual life. Furthermore, it was in these houses of worship that hand-recorded chronicles of national events were kept, schools were opened and hospitals established to serve the populace in times of need.
In previous centuries, the monasteries also performed a defensive function, and today the high and durable fortress walls, observation platforms and remnants of trenches seen at monasteries such as Danilov, Donskoy and Novodevichy still bear testimony to their eventful past.
Learn more about the churches and monasteries of Moscow below.
Moscow churches
Cathedral of Christ the Savior
Church of Archangel Gabriel ( Menshikov Tower)
Ascension Church (Great Ascension)
Church of All Saints na Kulichkakh
Epiphany Cathedral
Church of the Resurrection in Sokolniki
St. Nicholas Church in Bolvanovka
Pope Clement Church
Moscow monasteries
Danilov Monastery
Donskoy Monastery
Novodevichy Convent
Novospassky Monastery
St. Andronik Monastery
Sretensky Monastery
Vysokopetrovsky Monastery
Epiphany Monastery
John the Baptist Nunnery
Zaikonospassky Monastery