Epiphany Monastery
Epiphany Monastery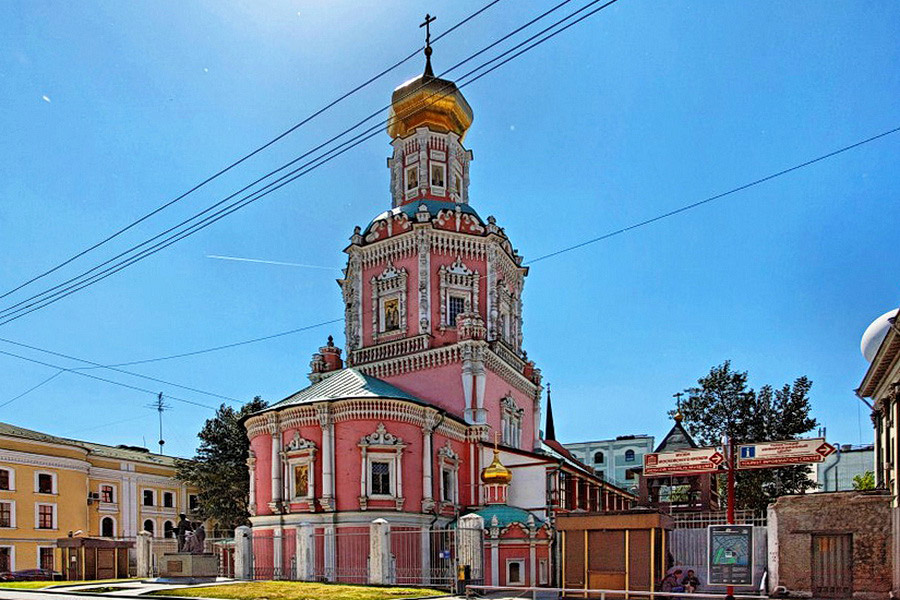 source:baranovna.narod.ru
Epiphany Monastery is one of the oldest in Moscow. According to legend the Monastery was founded by Prince Daniil of Moscow in 1296. The first stone church was laid in 1342. Epiphany Monastery repeatedly suffered from enemy attacks and fires and always enjoyed the patronage of the great princes and tsars. They granted it vast lands and resources. The current building of the Epiphany Cathedral was started in 1624 and completed in 1693-1696. After the 1917 revolution the monastery was closed. In 1929 the services in Epiphany Cathedral were discontinued. In the Soviet times the territory of the monastery housed dormitory, offices, a metal shop, and administrative buildings.
But, despite that, the main buildings of the monastery have survived: we can see the Cathedral and the bell tower, the building of monastic cells (18th – 19th centuries), the rectory quarters (18th – 19th centuries). The monastery church was built on the remains of the walls of the older building.
This bright example of Moscow baroque, or Naryshinsky baroque, combines exquisite forms of white stone with red brick walls. Below it there is the church of Our Lady of Kazan (1624), above - the upper Epiphany Church. The temple is richly decorated with white stone carved details: pediments, balustrades, cornices and magnificent cornices. In the beginning of the 18th century Italian craftsmen decorated the interior of the cathedral with alabaster sculpture details, which have survived until now. In 1991the Epiphany Cathedral was returned to the Orthodox Church.