V.I.Lenin Mausoleum, Moscow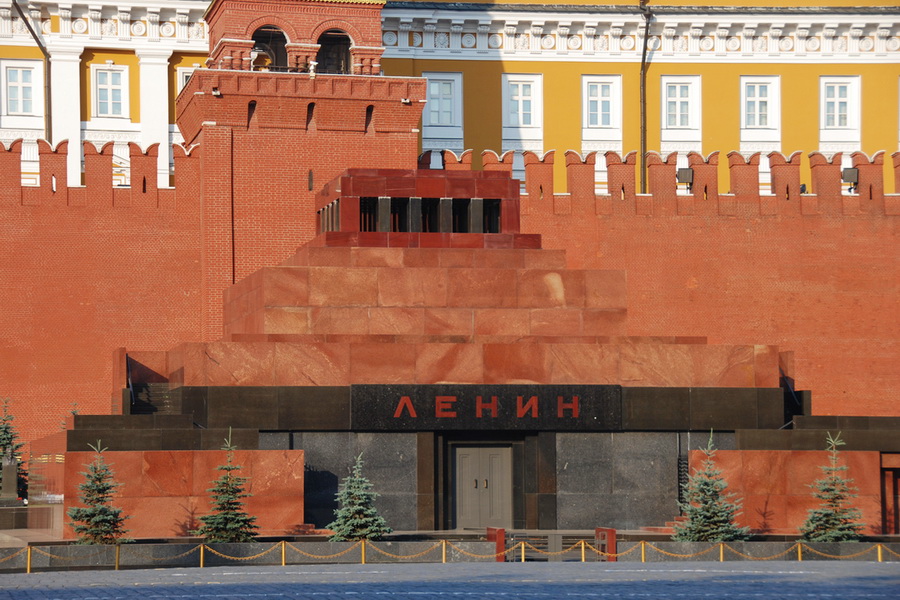 V.I.Lenin Mausoleum is a burial vault monument where there is the crystal sarcophagus with the body of the founder of the Soviet State. The Mausoleum is located near the Kremlin's eastern wall is a compositional completion of the Red Square ensemble.
Vladimir Lenin passed away 21 January 1924. As soon as it became known, letters and telegrams with the request not to commit the leader's body to the earth. At the funeral session of the Soviets' congress it was decided to build a mausoleum. Alexey Schusev won the competition to the best project of the mausoleum. In several days a temporary wooden mausoleum, a cube which is topped with three-stage pyramid, was built. A modern stone mausoleum lined with dark red granite was settled only in 1930. Above the entrance there was lay out the inscription "Lenin" from red quartzite. Near the Mausoleum, from two sides were constructed guest tribunes for members of the government.
In 1953 Stalin's body was placed near Lenin however after the cult of personality had been debunked, his body was taken out and reburied near the Kremlin Wall. The question about reburial of Lenin was raised many times but it is still open.