Novosibirsk, Russia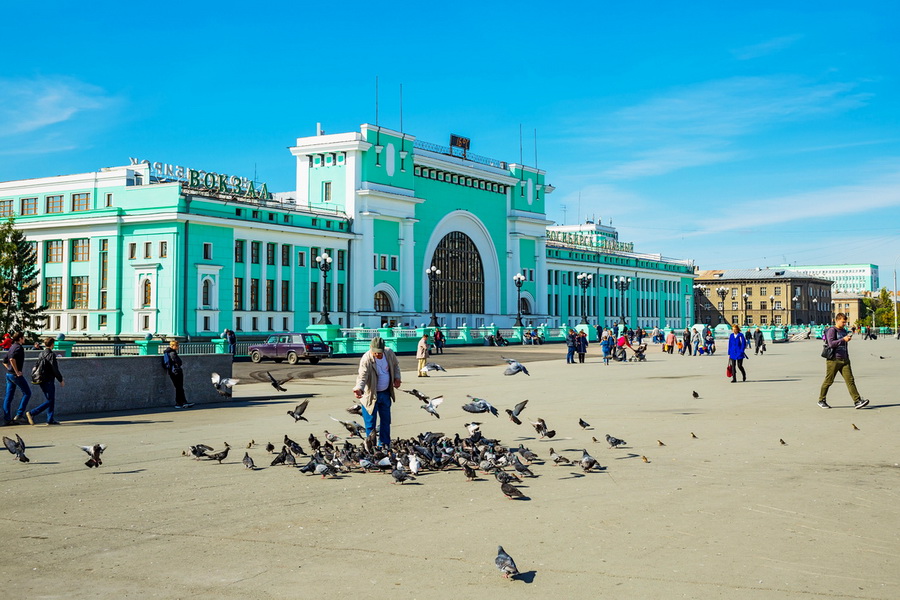 Novosibirsk Main Railway Station, Novosibirsk
Tours, Attractions and Things To Do in Novosibirsk
Novosibirsk is situated in the south part of West Siberia, on the banks of Ob River. The city takes the third place by population in Russia after Moscow and Saint-Petersburg. Novosibirsk is a center of Russian science, Siberian region's capital and a megalopolis with population of million and a half. Novosibirsk is the youngest one among the largest Siberian cities. It is a little more than 100 years old. The city was founded as a small settlement Noviy, near the massive construction through the Ob River in 1893. 10 years later Novosibirsk was given the status of city. Such a rapid development and a title of the largest industrial, economical and cultural center of Russia Novosibirsk gained because of its advantageous location: it is located on the road of the very important Trans-Siberian Railway, which connects Siberia and European cities. So, Novosibirsk became a very large traffic centre, and in some time one of the most famous Russian cities.
Especially, Novosibirsk became famous for its role in the field of science. The Academic town of Novosibirsk is famous all over the world as one of the biggest Russian science centers. 14 most prestige universities of the country are located here.
Since 2002 Novosibirsk is a center of Siberian federal district and big industrial city, where mechanical engineering, power industry, metallurgy and food industry are widely developed.
But Novosibirsk is famous not only for its industry. In addition he is well-know as a big arts center. Here different musicians, singers, brilliant ballet dancers, actors and artists have grown into a big galaxy of talents.
Besides, business life of Siberian land flows in Novosibirsk. Everyday businessmen from all over the world come here. Exhibitions and business-events of Siberia region are regularly held here.
Although the city is rather young, there are 145 monuments of architecture, history and archeology, which are under the state protection. The monuments of wooden architecture of XIX - XX centuries are of a special value. The quay of Ob River is a beautiful place for walking. fountains cascade works there in summertime.
In 1990, before the 100 anniversary of the city, Novosibirk was given the status of a historical city, s science and cultural center of Siberia.