Golden Gate, Vladimir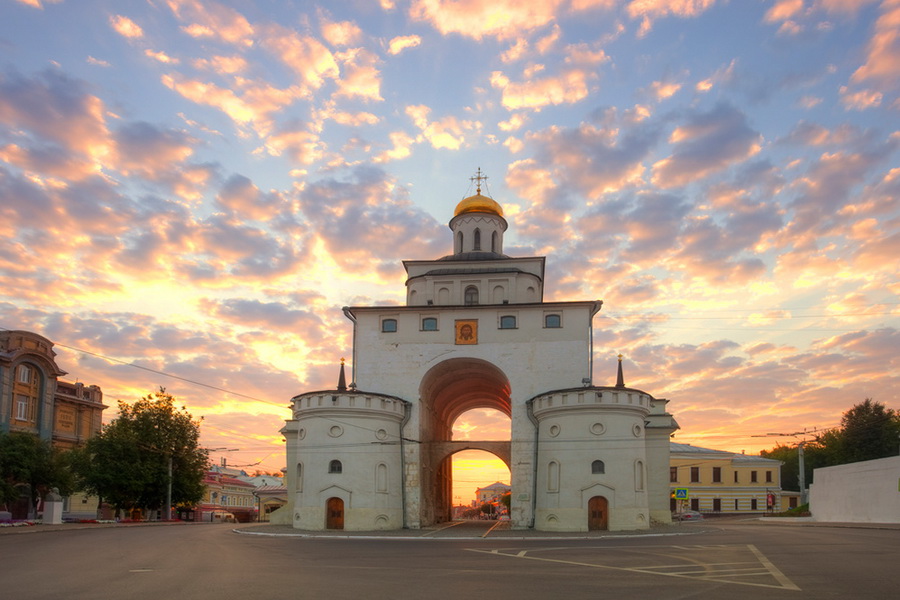 The living proof of Vladimir's former greatness is the unique monument of antiquity - the Golden Gate. In the old days, when the city was surrounded by thick walls and the Gate served as the main entrance to the city, a kind of Arc de Triomphe of the capital. It was from there that foreign ambassadors and distinguished guests entered the city, the warriors returned from military campaigns.
There, the people met the future Grand Princes, Alexander Nevsky and Dmitry Donskoy. The Golden Gate was built of white stone; its heavy oak sections were covered with gilded copper sheets.
The wall, alas, has not survived. You will be able to see only the gate's arch with the church crowned by a golden dome. There are also the remnants of the wall on each side of an arch in the form of squat circular towers. The age of this monument is impressive: the gate was built in 1164 during the reign of Alexander Bogolyubsky. Inside the Golden Gate there is the museum dedicated to the history of Vladimir.