Dushanbe - Capital of Tajikistan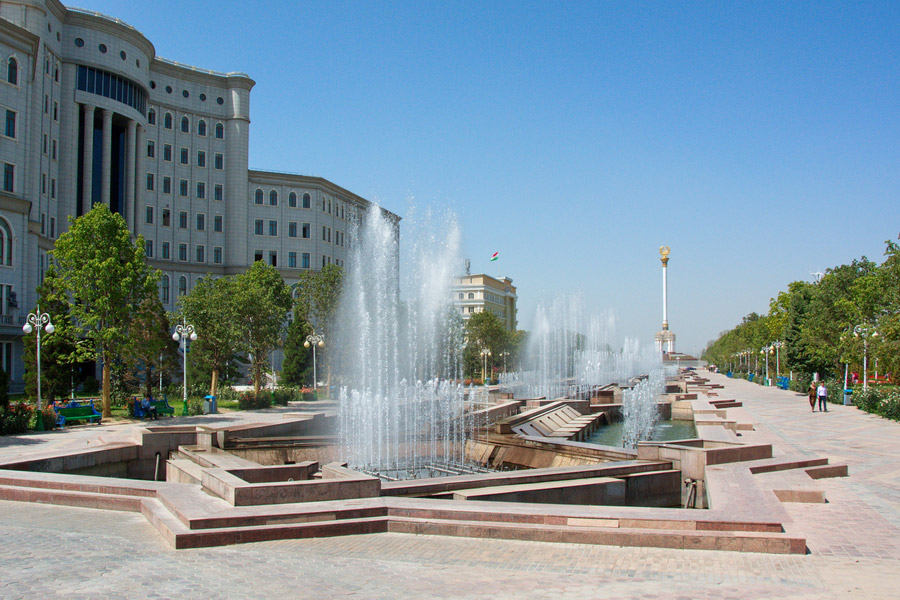 Dusti Square, Dushanbe
Tours, Attractions and Things To Do in Dushanbe
Dushanbe is the capital of Tajikistan and located in Hissar Valley in the south of country.
Before the revolution the site of the present capital of Tajikistan was occupied by three small kishlaks: Sary Assija, Shahmansur and Dushanbe (dushanbe means "Monday" in Tajik; the market-day in the kishlak).
Although the name of the city is rather new, its historical past dated back as far as 3 thousand years. Archeologists have dug out the remains of Greek-Bactrian settlements, the site of ancient settlement from Kushan period, site of ancient Shishi Khon village and other medieval settlements. In the early 20th century Dushanbe was the summer residence of Hissar beks. In 1920 the last of Bukhara emirs Said Alimhon fled from Bukhara and made Dushanbe his residence. But Bolsheviks forced him to leave Dushanbe and run abroad.
July 14, 1922 Dushanbe passed into the hands of the Bolsheviks and became the capital of the Tajik Autonomous Soviet Socialist Republic as a part of the Uzbek SSR. Since 1929 - the capital of the Tajik SSR. However, it could hardly be called a city. There was a small settlement of 4 houses with wooden floors, 42 wagons and 283 inhabitants. In than 70-year's time a small mountain kishlak has grown into green, modern, industrial city with more than 600 thousand inhabitants. From 1929 to 1990 it was the capital of Tajik SSR, and since 1991 it has been the capital of independent Tajikistan.