Ertugrul Gazi Mosque, Ashgabat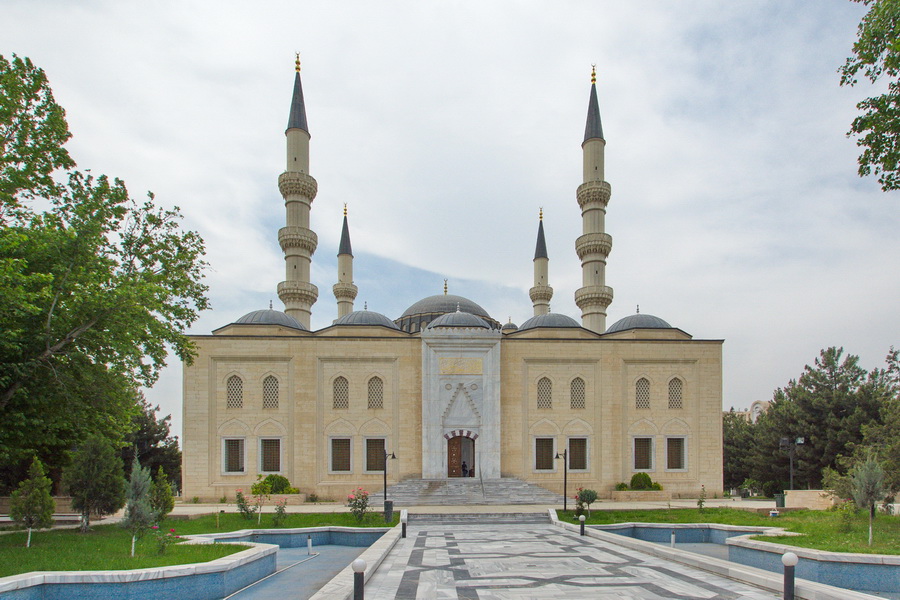 Azadi Mosque – a combination of Islamic and Byzantine architecture
The Ertugrul Gazi Mosque is one of the most beautiful Muslim mosques of Turkmenistan. Like any other buildings, erected in Ashgabat during the period of independence, the mosque strikes with its size and rich decoration.
The mosque was erected in the heart of Ashgabat, in Azadi street in the 90-s of the XX century. That is why this building is also called the Azadi Mosque.
The Azadi Mosque is the largest one in Ashgabat and can accommodate up to 5,000 people at the same time. It was built in Turkish style and named in honor of oguzkhan Ertogrul – Osman I, the father of Osman Empire first ruler.
The ceremonial opening of the mosque took place in 1998. It is decorated with four snow-white minarets, and is similar in appearance to the well-known Blue Mosque, located in Istanbul.
The exterior and interior design of the Azadi Mosque is made in old-time Islamic and Byzantine style and strikes with its greatness and refinement. Inside the mosque there is a large courtyard with a fountain, and its prayer hall abounds with paintings, gilding and stained glasses.