Top 10 Things to Do in Turkmenistan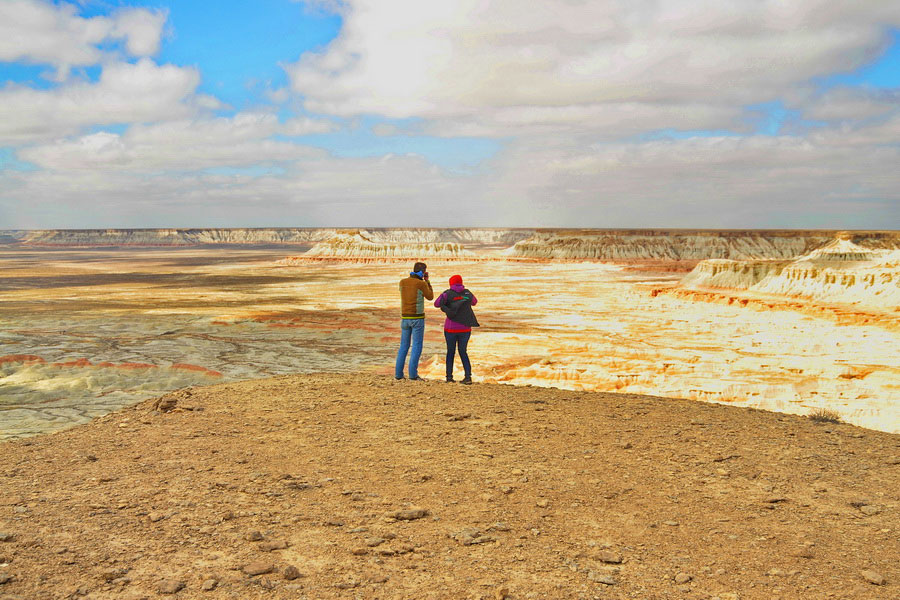 Turkmenistan is a country like no other, for despite being historically interconnected with its many neighbors, it remains an anomaly in almost every sense of the word. The Great Silk Road once crisscrossed this land known for its formidable kingdoms and enduring civilizations, and shadows of these bygone eras can still be glimpsed in dusty ruins once home to powerful rulers, cruel conquerors and renowned intellectuals.
Turkmenistan's allure is not limited to its past accomplishments, for the beauty of its mountains, canyons, deserts, oases and Caspian Sea coastline are rivaled only by the astounding handiwork of local handwoven carpets and purebred racehorses. To get a fuller picture of what a vacation in Turkmenistan could entail, read on for our list of Top 10 Things to Do in Turkmenistan.
1. Ride an Akhal-Teke horse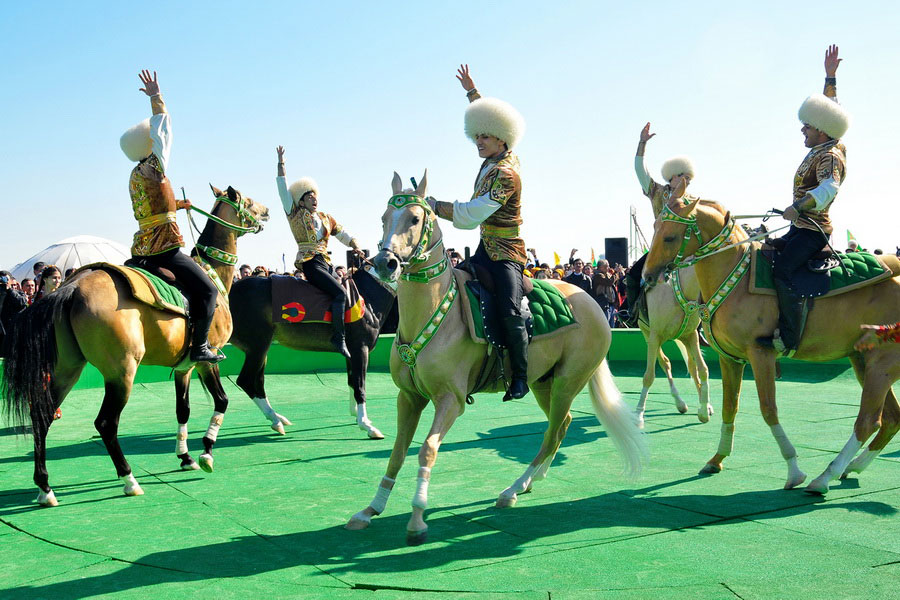 Turkmenistan's Akhal-Teke horses have been the subject of heartfelt odes, the inspiration for grandiose monuments and the gift of choice for queens and presidents. Traditionally a war horse, the clever, graceful and beautiful Akhal-Teke is now regarded as a racehorse which excels in jumping and speed. Purportedly able to outrun a falcon, they are often named after respected birds such as the lachyn (falcon), burgut (eagle), durna (crane) and garagush (blackbird). It is hard to overestimate the significance of the Akhal-Teke in Turkmenistan, where it is depicted on the coat of arms and even has its own national holiday. Be sure to watch them perform in Ashgabat's hippodrome, or visit a stud farm where you can pet them, see their stables and even ride these agile beauties. Handicrafts bearing the image of this national hero also make a great keepsake.
2. Touch fossilized dinosaur tracks
Dinosaur Plateau in eastern Turkmenistan is the largest reserve of dinosaur footprints in the world and a true sight to behold. A limestone slab on the western slope of the Koytendag Range, it is roughly the size of four football fields and is covered with three different types (Megalasaurus, Iguanodon and Tyrannosaurus) of dinosaur footprints. The longest fossilized paths stretch for a few hundred meters and amazed the scientific world upon discovery, for six of the tracks resemble the footprints of a human with a size 43 shoe. The huge, mysterious prints of Dinosaur Plateau continue to invoke much speculation from experts and amateurs alike. When in Turkmenistan, you must come and see this global wonder for yourself!
3. See the fire fortresses of Yangikala Canyon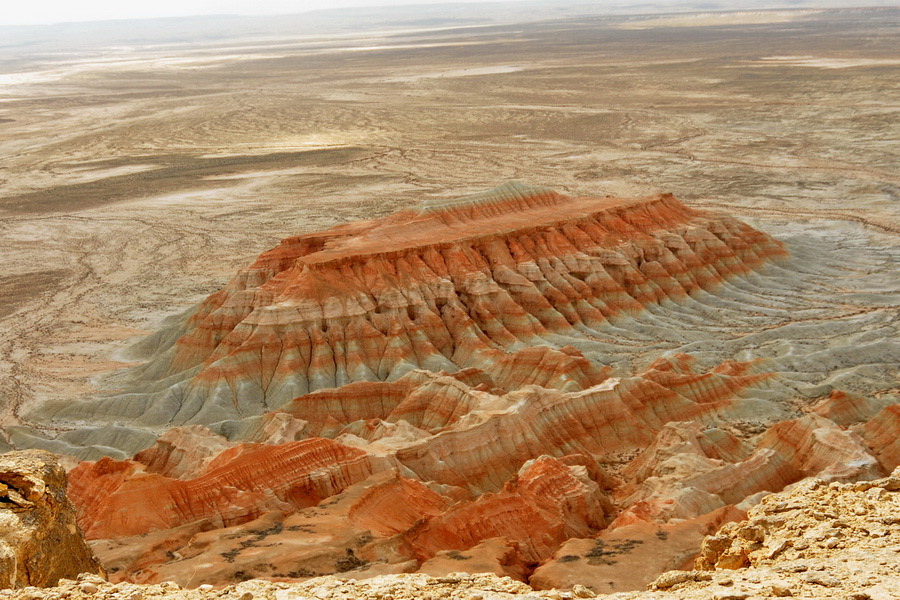 Once a seabed, this breathtakingly gorgeous canyon is now defined by appallingly sheer cliffs which have been shaped by sharp winds and heavy rains. Yangikala is essentially one large and unusual rock formation whose dead drops fall several hundred meters in some places. Come and watch how the rocks change their colors depending on the light and time of day: Bright white in the afternoon sun, at sunset the hues morph into a fiery red color which inspired the canyon's nickname "Fire Fortresses". Yangikala Canyon is great for hiking, camping, off-roading and quiet reflection. Although a visit to Yangikala is one of the most memorable things to do in Turkmenistan, you will rarely find it in standard Turkmenistan tour packages, so be sure to make a special request to visit this fairy tale destination.
4. Knock on the "Gates of Hell" at Darvaza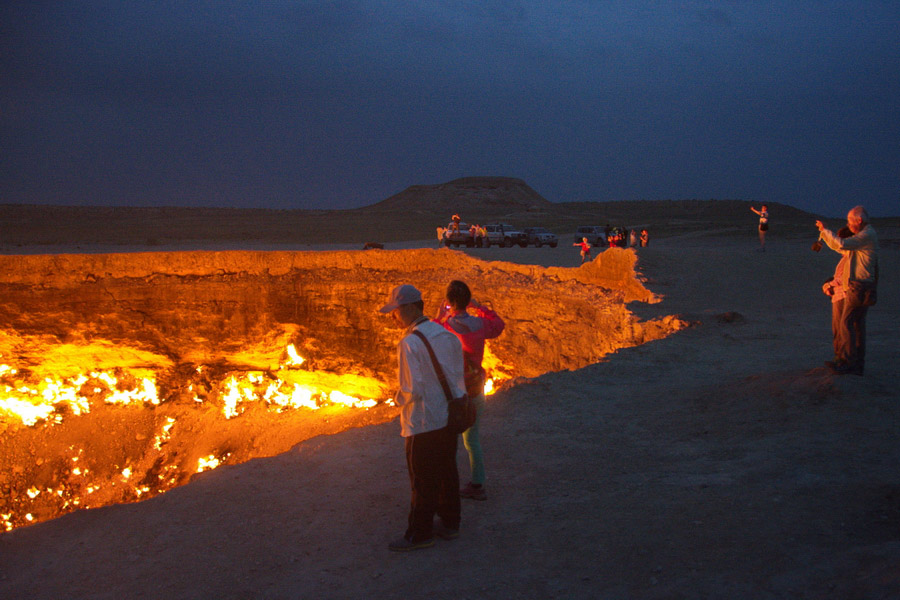 Until recently, the village of Darvaza (meaning "gate" in Turkmen) was a half-forgotten desert town. Yet in 1971 geologists, along with their transport and equipment, fell into a huge gas cavern, which they then decided to burn off so that it would not release poisonous gases. The villagers were assured that the flames would die down after a few days, yet half a century later Darvaza Gas Crater continues to burn unabated. The villagers were relocated and the harmless crater was menacingly nicknamed "Door to Hell". This accidental discovery is now one of the most mysterious sights in Turkmenistan. In the daytime it resembles an innocuous hole in the ground, but draw close to the 20-meter-deep crater and you will be mesmerized by hundreds of flames, some of which reach 15 meters in height. The eerie red glow of Darvaza Gas Crater, visible from a distance in the dark, is only magnified by the surrounding expanse of desert. Darvaza is of the many wonderfully weird things about Turkmenistan that you don't want to miss!
5. Travel back in time to an imperial capital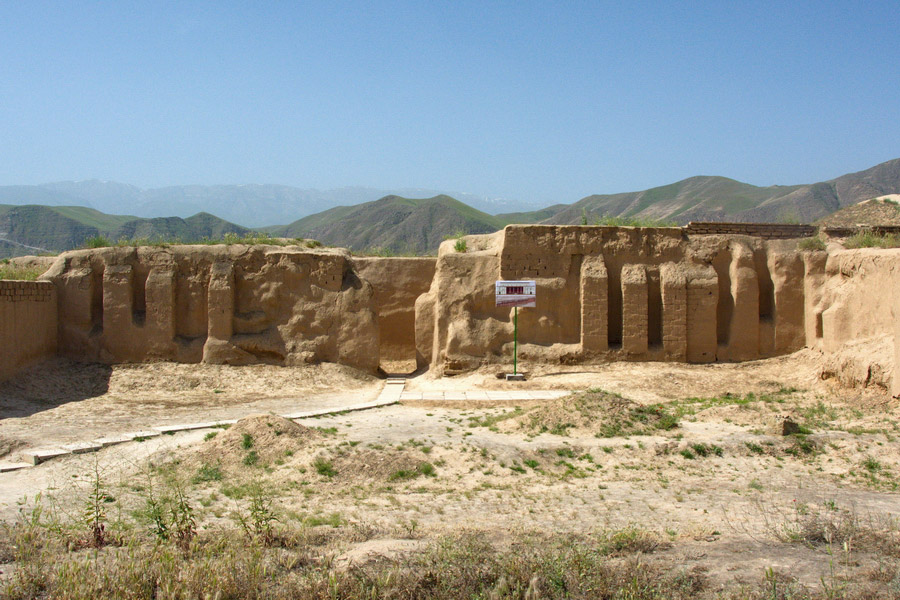 Old Nisa is a Parthian fortress-turned-UNESCO site located near capital city Ashgabat. The fortress once served as the residence of the Arshakids Dynasty and the capital of the Parthian Empire from 3BC to 3AD. Old Nisa (named Mitridarkert in ancient times) was an unusually-shaped fortress complex whose walls were up to 9 meters in width at the foundation and fortified with 43 rectangular towers. The architecture seen at Old Nisa is a beautiful reflection of ancient Greek, Roman and eastern influence which has no equivalent in all of Central Asia. Celebrations of revered Parthian rulers were once held in the palaces and temples of Old Nisa, which also included wineries and an imperial treasury. Although Nisa's grandeur has only survived in part to our day, it continue to impress visitors with its arched walls, exquisite brick layout and advanced architectural techniques.
6. Travel forward in time to a futuristic marble city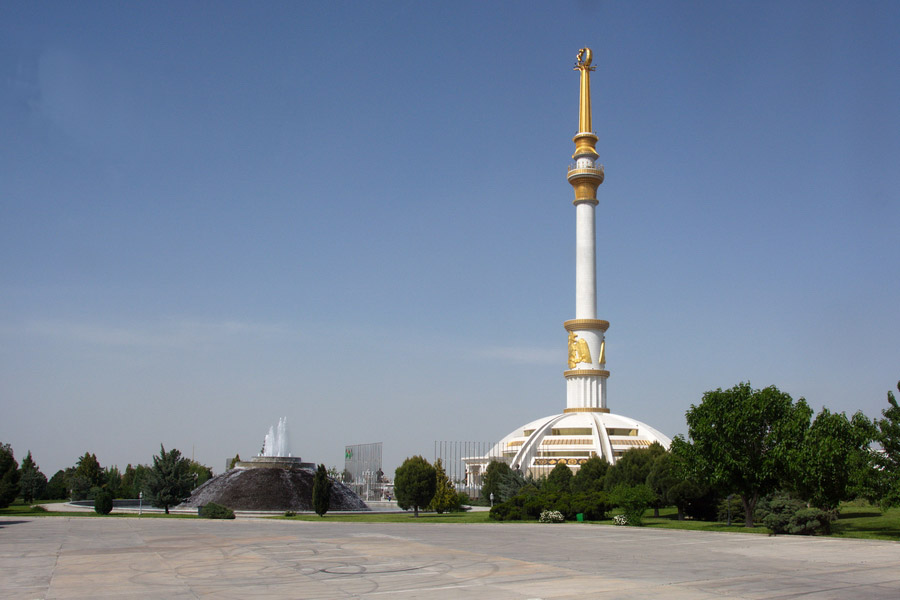 In 1948 Ashgabat, then the capital of the Turkmen SSR, was decimated in a devastating earthquake which claimed the lives of at least ten thousand people. While the people of Ashgabat continue to commemorate this tragedy through memorials and a day of mourning, the most moving tribute of all has been the transformation of this city into an ultramodern metropolis whose palaces, fountains and wide boulevards are largely clad in white marble. When in Turkmenistan's capital, be sure to visit Altyn Asyr Bazaar, one of the largest open-air markets in all of Central Asia, and Gulistan Trade Center, better known as the Russian Bazaar. Fill up on the best of Turkmen cuisine, including chorba, gaynatma and dograma soups, fried meat dishes such as govurma and govurdak, smoked or grilled Caspian Sea sturgeon, gutapi stuffed flatbread and ishlekli meat pies.
7. Learn local lore from a Turkmen carpet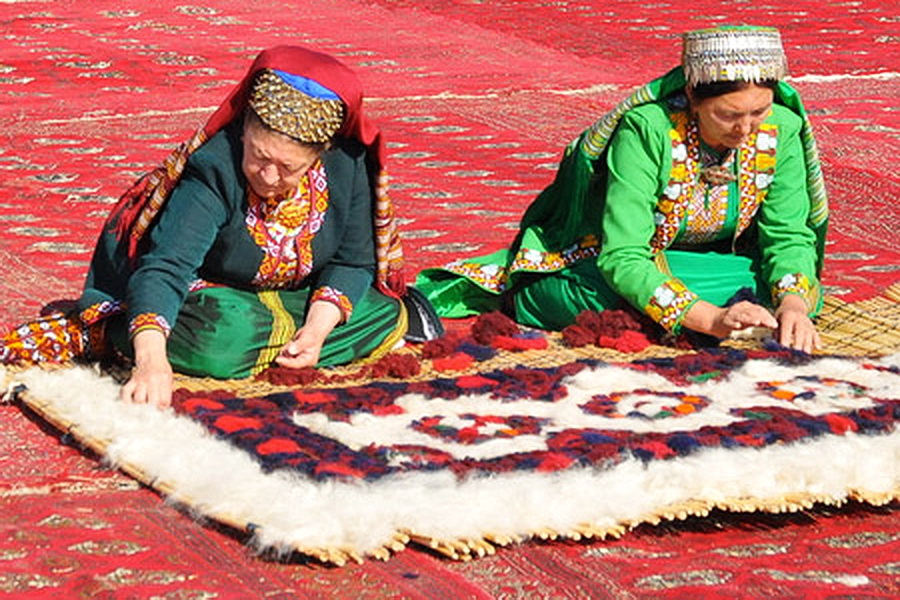 Turkmenistan is best known for its carpets and Akhal-Teke horses, and while most tourists cannot take a pedigree racehorse home with them, it is possible to purchase a handwoven Turkmen carpet which carries the memory of past centuries in its unique patterns. In Ashgabat's Turkmen Carpet Museum you can learn the history of local carpet weaving, discover the carpet patterns unique to every Turkmen tribe and hear legends which are closely interwoven with local carpet patterns, or geli. The museum holds many historical carpets and one of the largest modern carpets in the world, which measures 301 square meters. Carpets are most easily procured in a state shop which can directly provide you with an export certificate. If rugs aren't your thing, you can surprise friends and family back home with a telpak, a shaggy wool hat for which Turkmenistan is famous.
8. Uncover thousands of years of history in Kunya-Urgench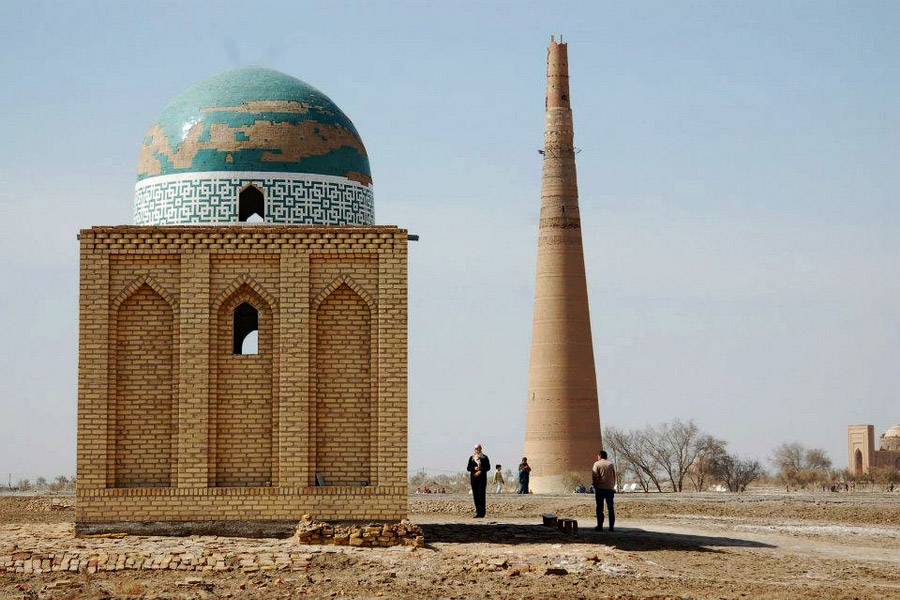 The capital of Northern Khorezm for centuries, Kunya-Urgench was once a flourishing medieval trade center best known for the Academy of Sultan Mamun ibn-Mamun and two of its most famous residents, the physician Avicenna and great scientist Beruniy. This wealthy capital of the Khorezmshahs attracted more than scientists, however, and while Arab conquest strengthened the state, the Mongol Horde led by Genghis Khan and the later invasions of Tamerlane almost completely destroyed Kunya-Urgench. When the Amu Darya River changed its course, the city was entirely abandoned. Although the glory of Kunya-Urgench has faded with time, a handful of impressive landmarks remain in decent condition. Most notable among these are Khorezm Shakh Tekesh Mausoleum and the 60-meter-high Kutlug Timur Minaret. Built in 1011, the minaret was once the tallest building in all Central Asia and is equally impressive for having survived the Mongol invasion.
9. Discover secrets in the shadows of an ancient oasis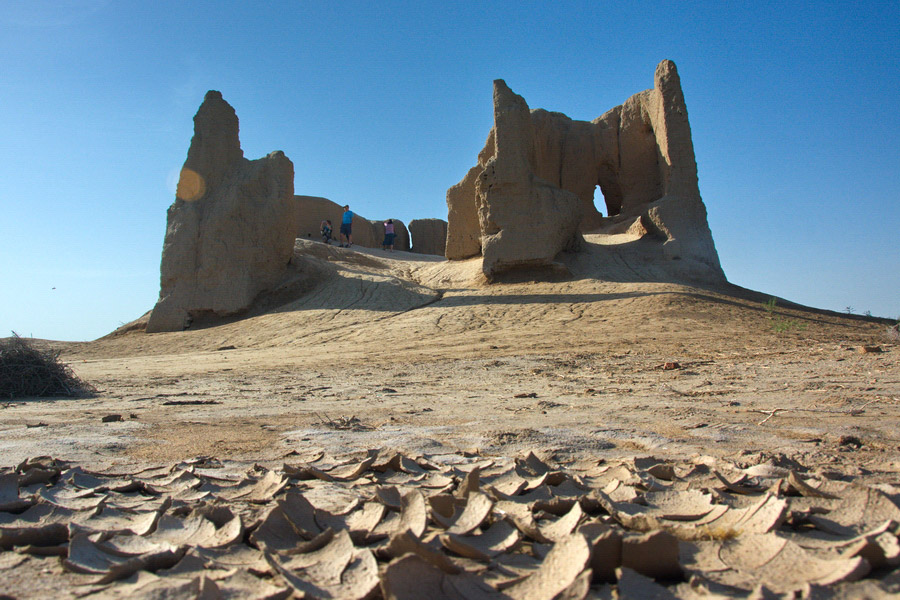 Merv was an ancient oasis town which has helped to put modern-day Turkmenistan on the map. Although its origin remains a mystery, it was first mentioned in the Avesta in the 8th-6th centuries BC. Once a center of the Parthian Empire, Merv became a literary center after an 8th-century Arab conquest. Under Seljuk rule in the 11th century, the architecture of Merv came to rival that of Baghdad and Constantinople, although this was sadly destroyed by the Mongols two centuries later. The son of the great conqueror Tamerlane would later rebuild the city, and today the ruins of Merv - Erk-Kala, Gyaur-Kala, Sultan-Kala, Abdullakhan-Kala and Bairamalikhan-Kala – reflect five distinct eras. Sultan Sanjar Mausoleum is worth noting for its legendary dome built of two thin brick shells, while other discoveries from Merv, now a UNESCO Site, can be seen in the history museum in nearby Mary.
10. Plunge into a melon paradise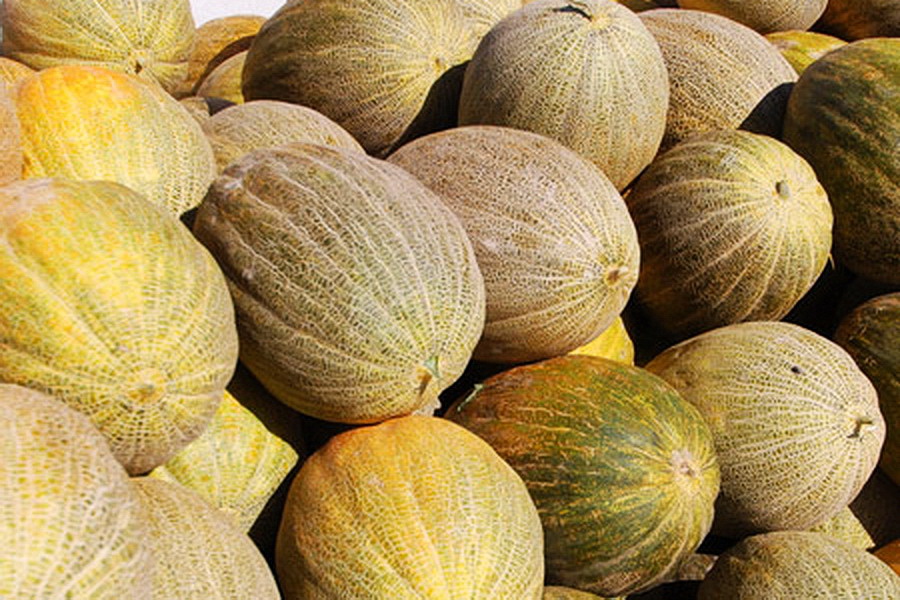 When it comes to evoking feelings of national pride, Turkmen melons are on par with Akhal-Teke horses and local carpets. Turkmenistan has some 430 varieties of melons, with new and revived varieties introduced almost yearly. Spring melons (Kyrk-gunluk) ripen in May, while the late-blooming Garry-Kyz arrive in October. As the autumn sorts may be stored for months, melons in Turkmenistan are a year-round delicacy. The smallest variety is the Dessemaya, with a diameter of 5-6 centimeters and a weight of just 50-60 grams. The largest one is Myhmansovar (Hospitable) which grows up to a meter long and can weigh 20-25 kilos. Turkmen melons are not only delicious, they also contain many vitamins and are used to make jams, juices, syrups and dried fruit (gavun kak). During the annual Melon Day (Gawun Bayramy), celebrated on the second Sunday of August, melon farmers compete for prizes and honorary titles. To complete our list of Top 10 Things to Do in Turkmenistan, we recommend tasting at least 10 different varieties of local melons!