Solo Female Travel to Uzbekistan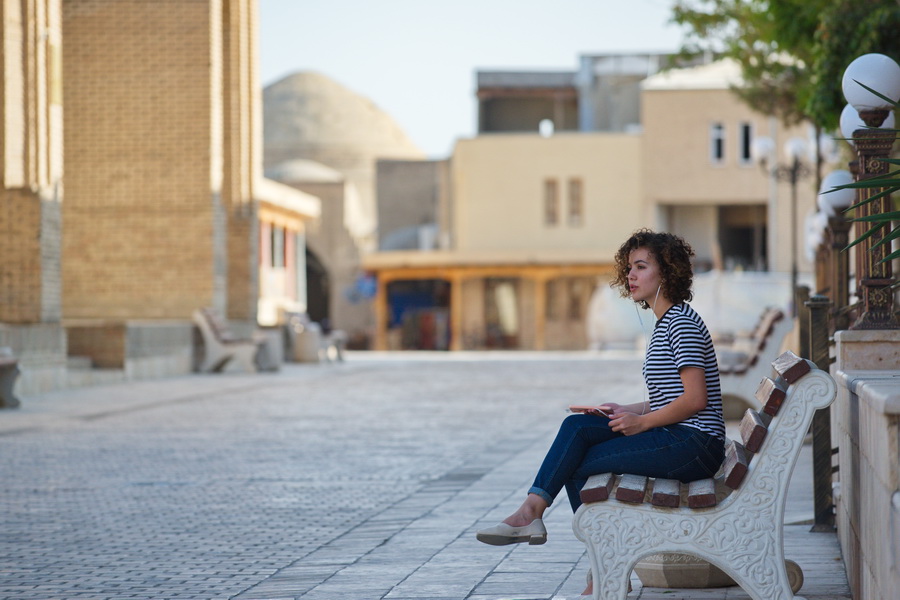 Uzbekistan is one of the most enthralling countries in the entire world and as tourism increases to the Central Asian country, it is no surprise why. For solo female travelers there are many advantages and benefits to traveling independently. But, like every country, Uzbekistan can present specific challenges, as well.
Advantages of Solo Travel in Uzbekistan
Steeped in incredible history, Uzbekistan has maintained its rich cultural roots formed as the focal country of the Silk Road. There are some of the most amazing UNESCO World Heritage Sites located throughout the country as well as breathtaking examples of architecture spanning many different styles and influences. As traditions run deep throughout the country, there is really something for every kind of traveler to enjoy and fully immerse themselves in Uzbekistan.
Hospitality is second to none and especially towards foreigners, especially women, whom locals want to share the best parts of their culture and traditions with to ensure you leave Uzbekistan feeling welcome and part of their society. It is not uncommon to meet people who will want you to come over to their house for a generous plate of plov and some Uzbek tea. Traveling alone or in a small group gives you the advantage to get to know the locals a lot better.
Challenges of Travelling Alone in Uzbekistan
Traveling to Uzbekistan as a solo female traveler comes with a few challenges that can really impact your visit. The main challenge is language; even within the larger cities, it is uncommon to find people who speak anything other than Uzbek or the occasional bit of Russian. Once you are out of the main cities, language will become even more of an issue, although people will try and communicate with you, it will be difficult to communicate with drivers, transportation officials, or shop owners.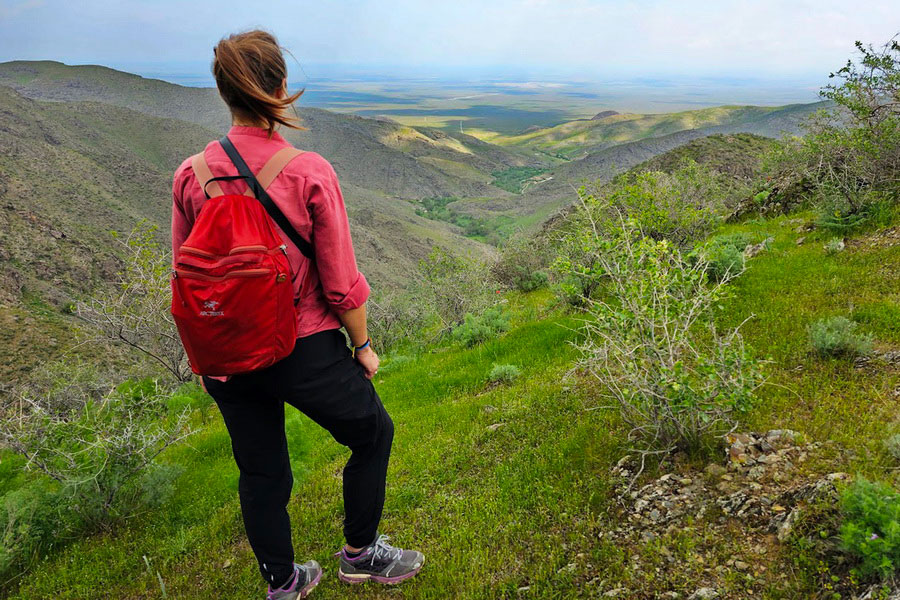 Booking transportation, especially for trains, can be problematic. Many of the websites are only available in Uzbek or Russian, making navigating the sites and purchasing tickets incredibly difficult. If you have been successful in navigating through the site, you will often find that the trains are fully booked as tickets sell out very quickly resulting in you needing to either re-plan your trip of find an alternative means of transport. As a solo traveler, this can really impact your plans and cause added stress to your trip.
Taxis are common throughout the country, but as a foreigner you will find that prices are often wildly inflated for a ride that would normally be relatively cheap. There are ways to counteract this by using taxi apps, but for these you often need a local sim card. Once out of the main cities, you will find taxis infrequently and being able to get a ride involves local knowledge and language skills.
Withdrawing money in Uzbekistan can be a challenging experience, with many ATMs not being very reliable. It is not uncommon for ATMs to be out of cash or close to empty, with those that are full having long lines of people waiting to withdraw cash. Outside of the city, the issues get more prevalent and it is not uncommon to find towns where all the machines are either out of cash or refuse to accept your card. From many of the large and known hotels, it's possible to withdraw dollars, but these will need to be exchanged for Uzbek so'm at a legitimate source such as a bank. It is important, as a traveler, to not trade dollars on the black market as you can incur huge fines and penalties. Unfortunately, this is hard to know as a solo or independent traveler to the country and really requires the help of a local to understand the best way to exchange and take out money.
Solo Female Friendly Small Group Tours in Uzbekistan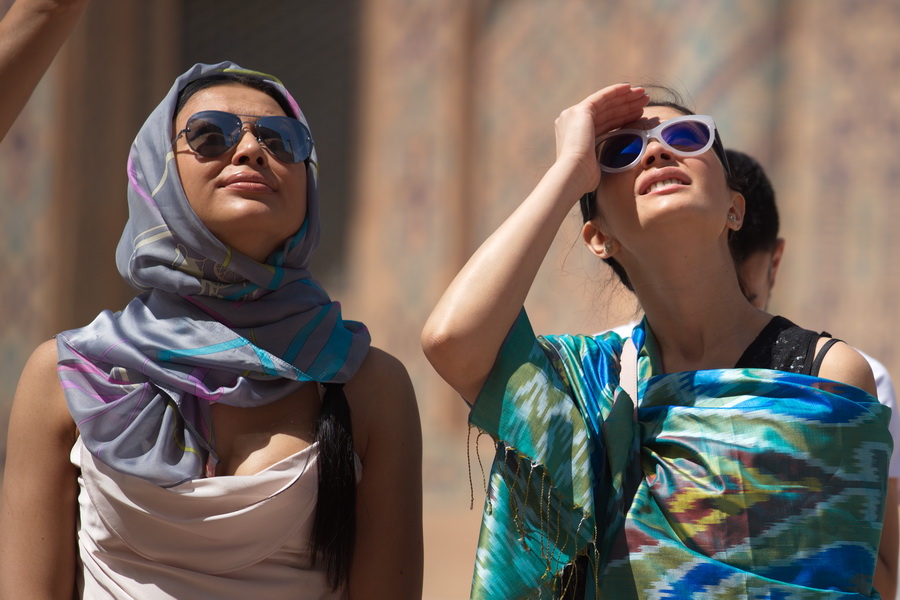 These challenges can easily be avoided by joining Uzbekistan solo-friendly group tour or other small group tours with guaranteed departure dates. The tours are set up in a way that you will feel the freedom and flexibility of a self-planned trip without all the stress of having to organize and plan the trip yourself. With the highlights already included in the tours, it is possible to tailor the experience to your own interests and traveling style with down time available whenever you need. All the logistics and accommodation will be organized especially for you and guides will be available to help you when needed - this will make your Uzbek adventure stress-free and something to remember for years to come.