Art Gallery of Uzbekistan, Tashkent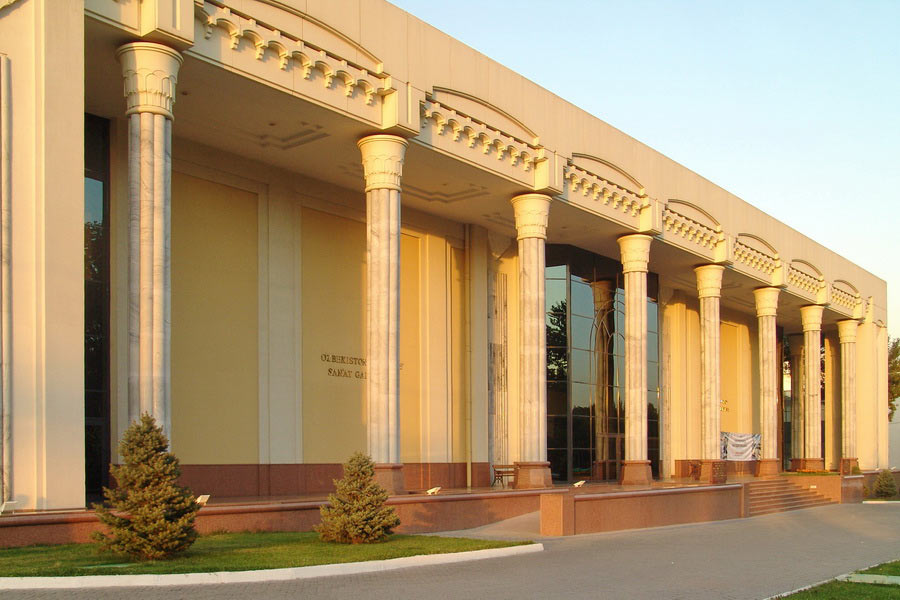 Address: 2, Buyuk Turon str.
Telephone: (998 71) 233-56-74
Open hours: 10:00-17:30
Closed: Sunday, Monday
A modern building of the Art Gallery of Uzbekistan, located in the center of Tashkent near Independence Square, opened its doors in August 2004. However, the Gallery history began about 10 years before it: in 1994 the President of Uzbekistan Islam Karimov initiated to set up a fine art collection amassed by the National Bank for Foreign Economic Activity of Uzbekistan (NBU). When a number of exhibits exceed the space capacity of the Bank gallery, it was decided to open a full-fledged exhibition hall.
Today the Art Gallery of Uzbekistan is equipped with everything necessary to meet the requirements of picture storage and display. The Gallery's main exhibition area of 3500 m2 consists of 15 rooms. In addition to them, there is a conference room, lecture hall, small cinema hall, library and studio to hold master classes, and workshops. In addition, the Gallery building houses a cafeteria and a small gift shop.
The basis of the exhibition collection of the Art Gallery of Uzbekistan is paintings of Uzbek artists created throughout the XX century, and the best work of the contemporaries. However, quite often, it also hosts art exhibitions of foreign artists and other cultural events.