PCR Test in Tashkent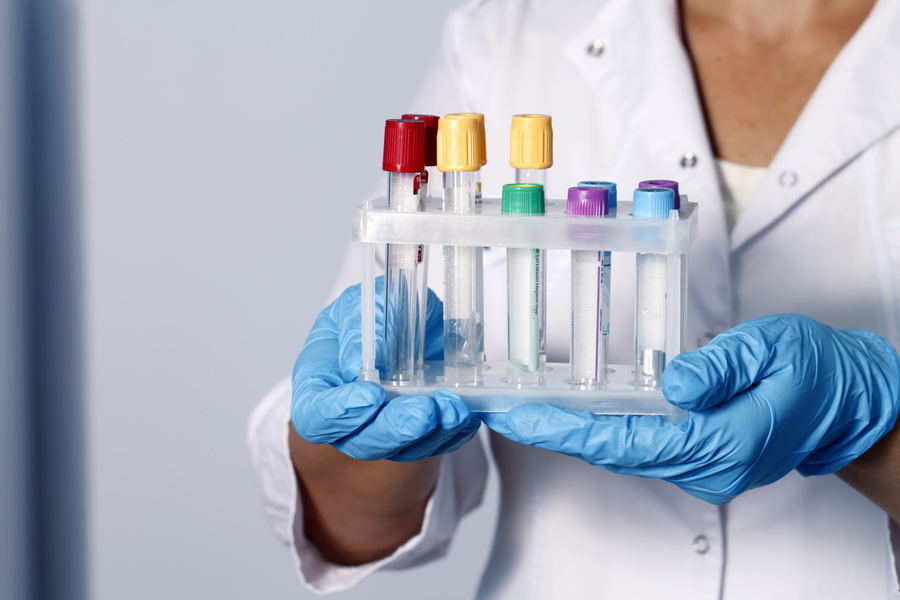 Currently PCR testing at the Tashkent airport is not available, while free PCR testing in Tashkent is provided by government clinics only when an individual has symptoms of coronavirus. Therefore, travelers without symptoms must visit a private medical center in order to receive PCR and antigen testing.
PCR testing prices in Tashkent typically range from 20-30 USD. For an additional fee, most of the clinics listed below can provide rapid PCR or antigen results in 5-7 hours. If you are looking for a super convenient option for Covid testing in Tashkent, some of the clinics have mobile teams that can travel to you to conduct regular or rapid PCR and antigen testing. The Hyatt Regency Hotel also has a clinical team which comes every morning and offers rapid PCR testing. Most of the centers will provide results in English upon request.
Below is a list of PCR and antigen testing centers in Tashkent, including their hours of operation, pricing* and contact information.
* Listed prices are valid as of February 2022

Clinic: GenoTechnologiya
Hours: 24/7
Address: 42 Kukcha Darvoza Street, Shaykhantakhur District
Landmark: Tashkent Perinatal Center №1
Contact: +998 95 198 83 03, +998 99 862 74 03
Pricing:
PCR test - 220,000 sum
PCR express test - 220,000 sum (6-hour), 420,000 sum (3-hour)
PCR test at home - 320,000 sum
Analysis for IgM Antibodies - 100,000 sum
Analysis for IgG Antibodies - 100,000 sum
Analysis for Antibodies IgM and IgG - 180,000 sum
Clinic: INTERMED Innovation
Hours: 24/7
Address 1: Side parking lot of Oloy Bazaar
Landmark: Abdulla Qodiriy metro stop
Address 2: 10A Chinabad Street
Landmark: Shahriston metro stop
Address 3: 51B Mirzo Ulugbek Street
Landmark: Buyuk Ipak Yo'li metro stop
Contact: +998 78 148 22 88; +998 78 148 11 56
Pricing:
PCR test - 230,000 sum
Analysis for IgM Antibodies – 150,000 sum
Analysis for IgG Antibodies – 150,000 sum
Analysis for Antibodies IgM and IgG - 250,000 sum

Clinic: MDS-Service
Hours: Polyclinic: Mon-Sat, 8:30am-5pm;
Ambulance service: 24/7
Address: 110/3 Botkina St., Yashnobod Region
Contact: +998 78 140 00 80; +998 78 140 10 80
Pricing:
PCR test - 250,000 sum
Analysis for IgM Antibodies – 130,000 sum
Analysis for IgG Antibodies – 120,000 sum
Analysis for Antibodies IgM and IgG - 220,000 sum

Clinic: Medion
Hours: Daily from 8am-5pm
Address: 18 Zulfiyahonim St, Shaykhantakhur District
Contact: +998 78 140 00 10
Pricing:
PCR test - 249,000 sum
Analysis for Antibodies IgM and IgG - 249,000 sum
Analysis for IgM Antibodies - 125,000 sum
Analysis for IgG Antibodies - 125,000 sum

Clinic: Medline
Hours: Mon-Sat, 7:30am – 5pm
Address: 4 Mukimiy Street
Landmark: Sim-Sim Restaurant
Contact: +998 71 253 83 35
Pricing:
PCR test - 200,000 sum
PCR express test - 120,000 sum
PCR test at home – both regular and express PCR tests are available at home for the pricing listed above, along with a 100,000 travel fee
Analysis for IgM Antibodies - 150,000 sum
Analysis for IgG Antibodies - 150,000 sum
Analysis for Antibodies IgM and IgG - 300,000 sum

Clinic: Swiss Lab
Hours: Mon-Fri: 8am-3pm
Sat-Sun: 9am - 1pm
Address 1: 1a Asadulla Khodzhaeva St, to the right of the entrance to City Perinatal Center No. 1
Address 2: Kushbegi Massif St., next to house #11 and opposite Infectious Disease Hospital No. 3
Address 3: 1 Sebzor Street
Address 4: 126 Mirzo Ulugbek Avenue
Address 5: Yunusata St., next to Triumf Apartment Complex
Contact: +998 95 145 00 06
Pricing:
PCR test - 199,000 sum
PCR express test - 490,000 sum
Analysis for IgM Antibodies - 100,000 sum
Analysis for IgG Antibodies - 100,000 sum
Analysis for Antibodies IgM and IgG - 199,000 sum
24/7 PCR Testing in Tashkent
Clinic: INTERMED Innovation
Hours: 24/7
Address 1: Side parking lot of Oloy Bazaar
Landmark: Abdulla Qodiriy metro stop
Address 2: 10A Chinabad Street
Landmark: Shahriston metro stop
Address 3: 51B Mirzo Ulugbek Street
Landmark: Buyuk Ipak Yo'li metro stop
Contact: +998 78 148 22 88; +998 78 148 11 56
Clinic: GenoTechnologiya
Hours: 24/7
Address: 42 Kukcha Darvoza Street, Shaykhantakhur District
Landmark: Tashkent Perinatal Center №1
Contact: +998 95 198 83 03, +998 99 862 74 03