Marz of Gegharkunik, Armenia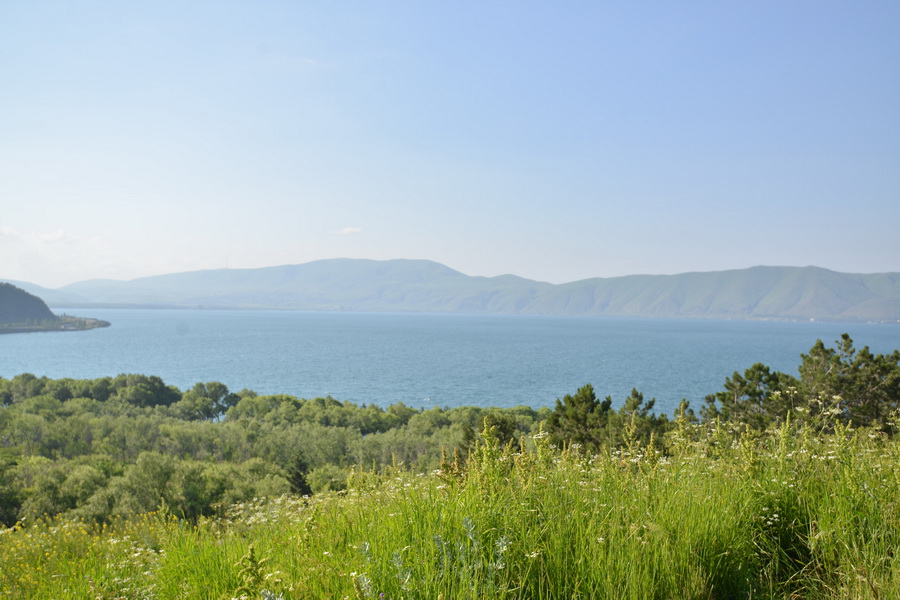 Lake Sevan, Marz of Gegharkunik, Armenia
Area: 5,388 sq km
Administrative centre: Gavar
Distance from Yerevan to Gavar: 92 km.
The marz of Gegharkunik (Gegharkunik Province) is located in the eastern part of Armenia at the foot of the Gegam Mountains. It is one of the largest regions of the country. The beautiful Lake Sevan is hidden high in the mountains. In antiquity it was called the Geghama Sea. Lake Sevan's the territory equals one quarter of the marz and is its main natural landmark. Other beauties of nature are the landscapes of the Geghama and the Vardenis Mountains. There are lots of volcanic tops there. Fireless volcanoes Adzhaak (3597.3 m above sea level) and Armagan (2829 m) whose craters now host beautiful high-mountainous lakes are especially interesting. On the rocks near Azhdahak Mount many petroglyphs with scenes of hunting and celestial bodies have been found. In 2009 a sanctuary was erected on the top of the Armagan volcano, on the site of the ancient buildings.
The climate of Gegharkunik is very mild and pleasant. The nearness of water brings into balance severe winter frosts and summer heat. The average temperature in winter is – 9°C , in summer +25°C .
In antiquity the contemporary Gegharkunik occupied a part of historical Syunik area of Great Armenia. A lot of ancient monuments have survived.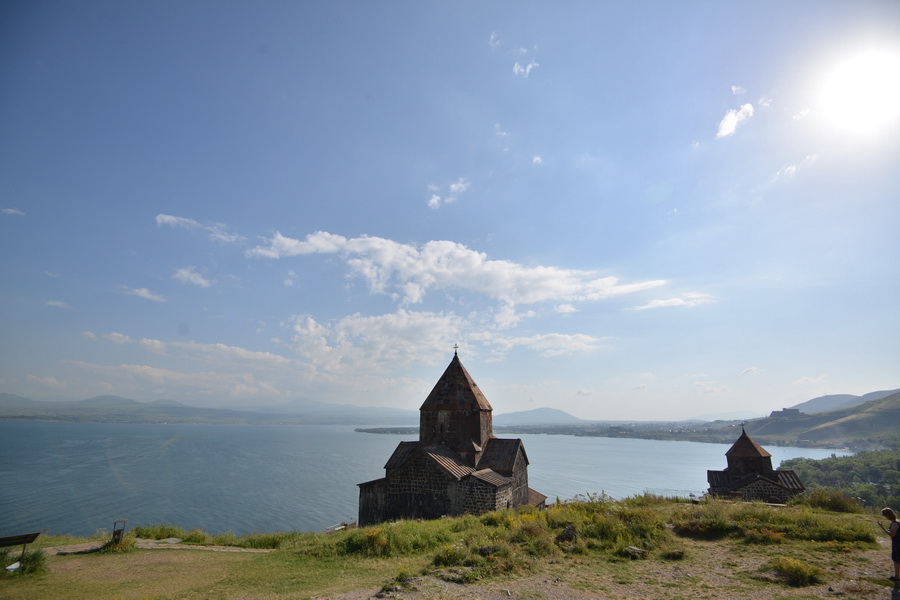 In Gegharkunik marz you will find fortresses, castles, ancient settlements, and cuneiform writings of pre-Urartu and Urartu periods. But the main monuments of Gegharkunik are Sevanavank Monastery founded in 874 on the north-west shore of the Lake Sevan; the largest medival age khachkars' cemetery Noraduz on the territory of modern Armenia on the shore of the lake (X-XVII centuries); and the monastery complex Hayravank (IX-XIII centuries.
Gavar
Gavar is the administrative center of Gegharkunik. Long time ago there was a settlement on the site of the modern city; the ruins of Haldi fortress has survived from the times of Urartu state. In the Midle Ages the site was occupied by Kavar settlement which was destroyed in 1736 by Nadir shakh. In 1830 after the war between Russia and Turkey the place of historical Gavar was taken by a new city. It was founded by Armenians who moved from Turksh territory of Western Armenia. The original name of the city was Nor Bayazet, then it was renamed Kamo. The population of Gavar was engaged not only in agriculture but also handicrafts and trade. In the Soviet years the city was a large industrial center. In 1996 Gavar received its present name.