Gegarkunik Landmarks, Armenia
Lake Sevan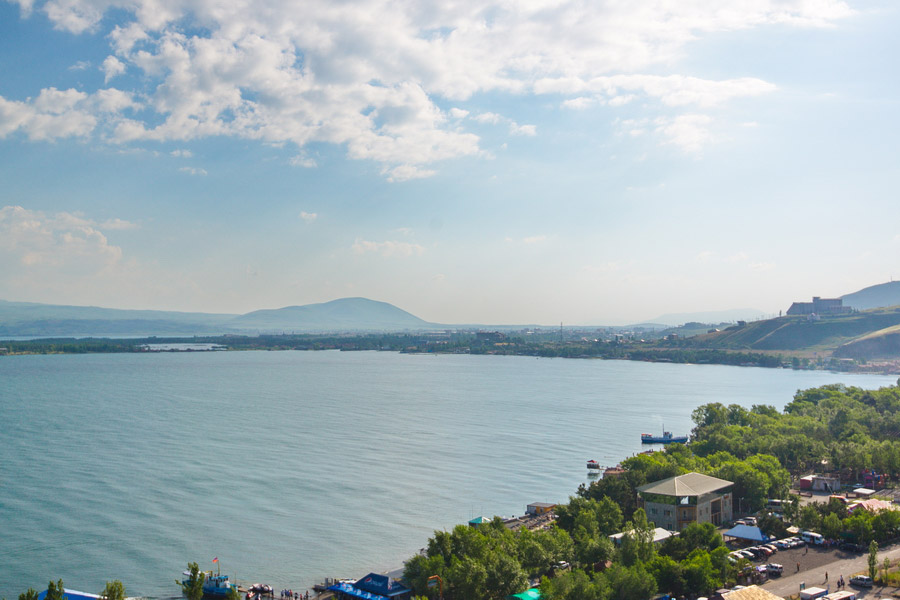 Ancient relict Lake Sevan – "The Jewel of Armenia" or the "Geghama Sea" is one of the largest high-mountainous fresh water lakes in the world and the main attraction not only Gekarkunik, but whole Armenia. This nature's wonder is located in the very middle of Armenian highland in a huge mountain bowl framed with picturesque peaks at the height of 1,900 m. The lake's surface area is 940 sq km, the maximum depth - 95 m; maximum length – about 70 km, width - 30-50 km. Sevan is fed by 28 rivers but only one flows out – the Razdan. The biggest river flowing in the lake is the Mayerik.
Sevanavank Monastery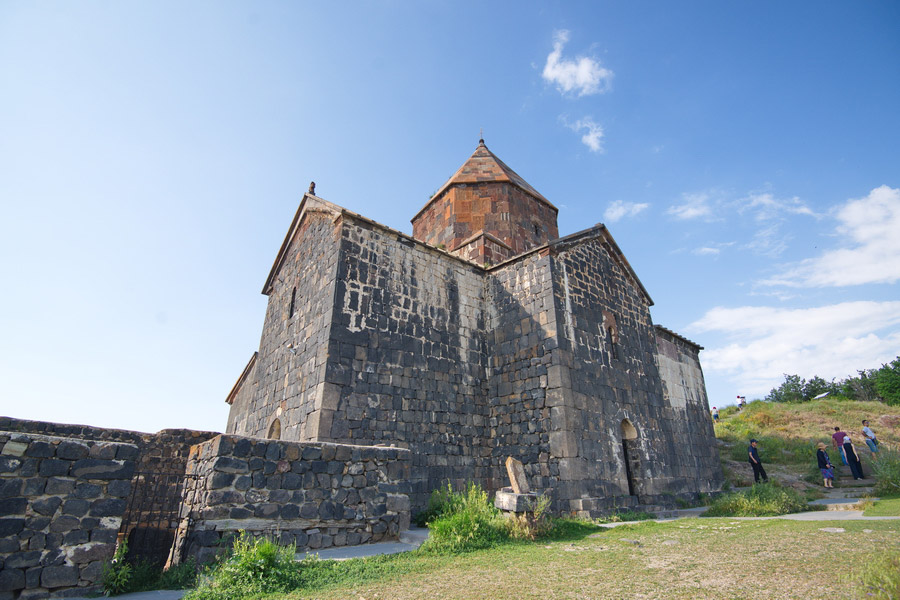 On the northwest part of the lake, on the narrow rocky peninsula there stands the one of the most prominent landmarks of medieval Armenian architecture – Sevanavank monastery. In antiquity the peninsula was stand-alone island. It was separated from the shore by 3 km of transparent water full of fish which was caught by the monastery. The monks came there in the end of the 8th century, erected a small chapel and few cells. The island position was so convenient that the growing monastic brotherhood started to build a monastery there. First they cut down a ledge in the rock and laid big stone blocks on it.
Noraduz Cemetery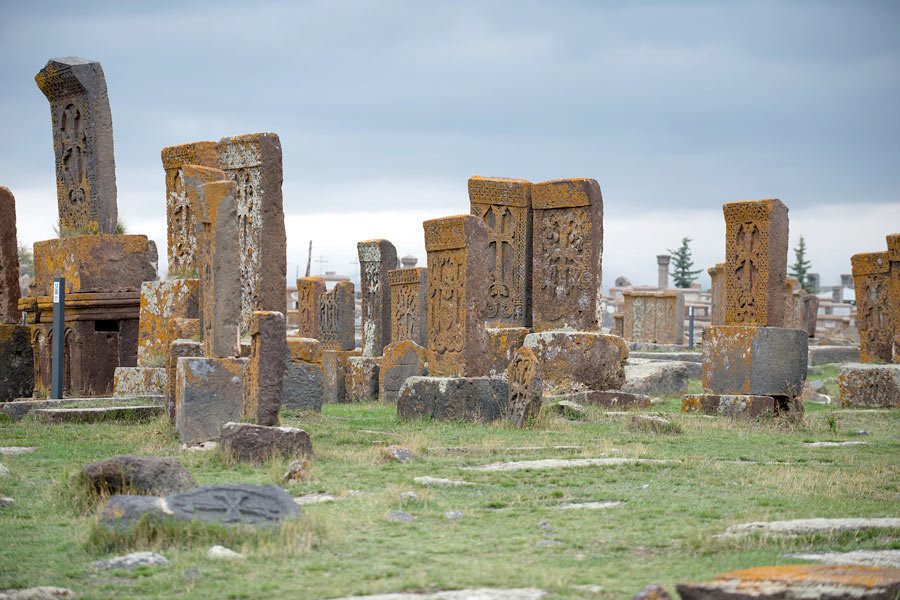 Not far from Hayravank Monastery on the shore of Lake Sevan is the settlement of Noraduz famous for its big khachkars (crosses-stones) cemetery. There are about 900 khachkars of various styles and epochs there. Noraduz Cemetery became one of the most visited and popular sights of the Gegarkunik region because there is one of the largest collections of Armenian khachkars. The prominent feature of the majority of khachkars is the cross with a solar disk under it. The rest of the stone is decorated with images of leaves, grapes, pomegranates or abstract patterns. Many khachkars are put on special foundations.
Hayravank Monastery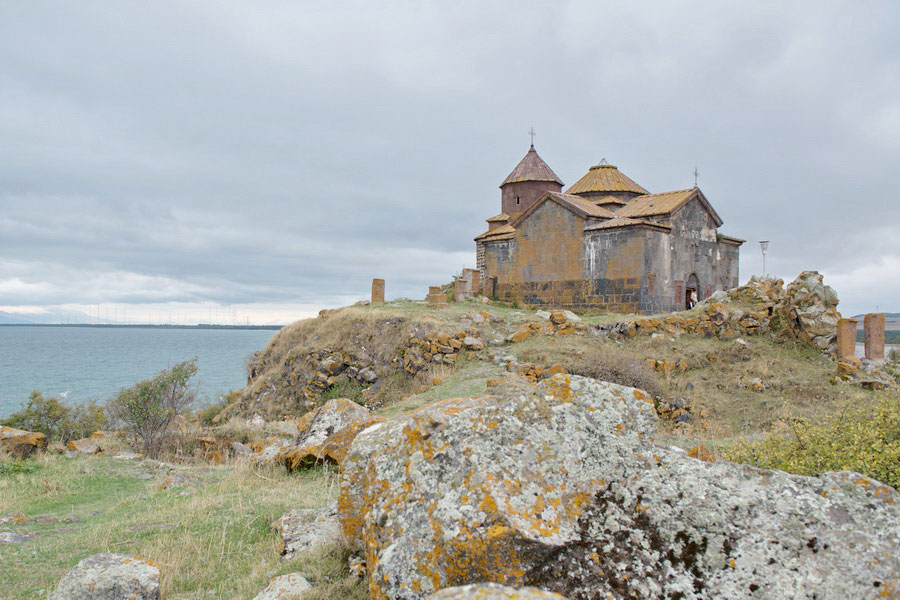 The 9-th – 12-th – century Hayravank Monastery is located on the western coast of Lake Sevan in the village of the same name. The temple is also built from black stones and has a square lay-out. The temple facades are cross-shaped and have no ornaments except for the carved crosses. The temple's centre is decorated with a low wide dome. The dome of the vestibule it higher than the dome of the main hall. The tops of the domes are decorated with tracery crosses.