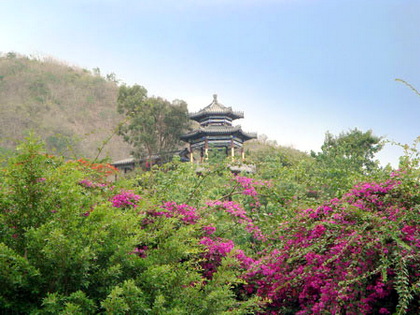 Distance: 70 km (45 miles), 1.5 hours
The Nanshan Mountains ("southern mountains") are about 70 km (45 miles) south of Urumqi. This range is part of the Tian Shan, and is home to deep, green valleys. Kazakh nomads have long called the Nanshan home, so the area is a great place to try kumis (mare's milk), mutton, kebabs, and other traditional Kazakh foods. In the hot summers, many people like to vacation in the cooler mountains, and in winter they are popular for skiing.
Tour itinerary:
Our guide will pick you up from the hotel and drive you to Nanshan, which will take roughly 1.5 hours. At the mountains, there will be time to explore the mountains and valleys, visit a waterfall, and breathe the fresh air. Lunch will be served in a Kazakh yurt, and horseback riding can also be arranged. Return back to Urumqi at the end of the day.
Price includes:
English speaking guide;
Transport;
Entry fees.
Tour price does not include:
Meals;
Tips are not included, but would be appreciated;
Horse riding.