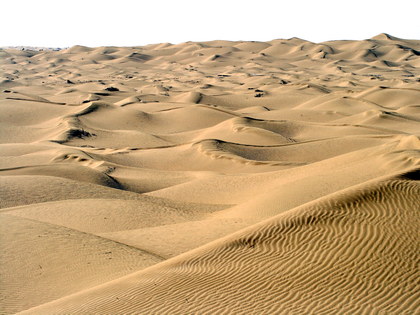 The Taklamakan Desert is one of the most forbidding places in the world (even its name means "once you go in, you'll never come out"). Covering a total of 337,000 square kilometers (130,000 square miles), the Taklamakan Desert is the largest desert in China and the second largest shifting-sand desert in the world. In ancient days, there were two branches of the Silk Road to the north and to the south of the Taklamakan Desert, both skirting the edges of this arid expanse.
Tour itinerary:
The road from Kashgar to the desert takes a couple hours to cover, after which you can take time to explore the edge of the Taklamakan Desert, or organize a camel ride or short trek. Lunch is in Yarkant (240 km or 150 m from Kashgar), with a stop at the Amannishahan Tomb. After visiting the tomb, return to Kashgar, roughly 3.5 hours.
Price includes:
English speaking guide;
Transport;
Entry fees.
Tour price does not include:
Tips are not included, but would be appreciated;
Meals;
Camel riding;
Other expenses.