Pereslavl-Zalessky, Russia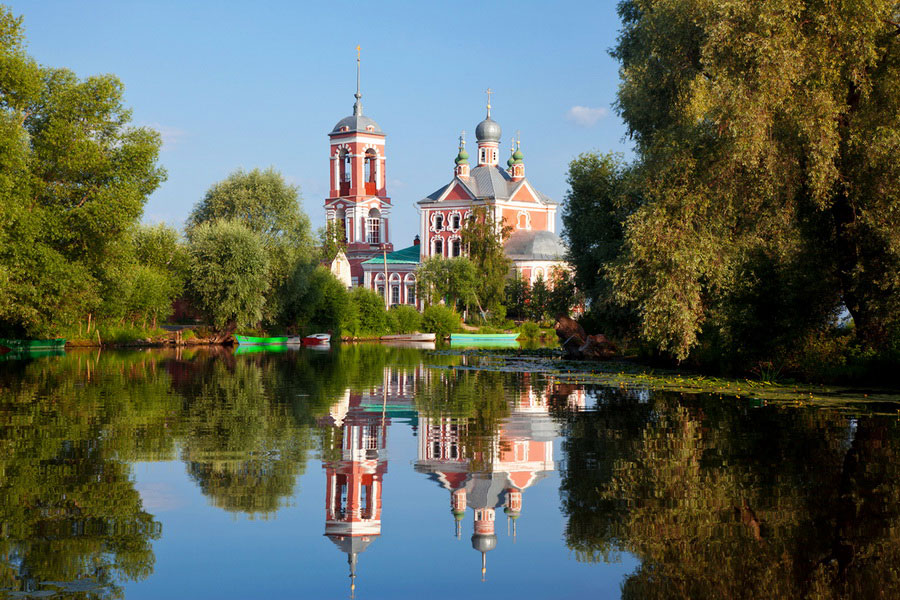 Forty Martyrs' Church, Pereslavl-Zalessky
Tours, Attractions and Things To Do in Pereslavl-Zalessky
While enjoying the beauty and the monuments of the Golden Ring cities, you will certainly find yourself in Pereslavl-Zalessky or Pereslavl-Zalesski. This small town is located 100 kilometers from Moscow. It stands on Lake Pleshcheyevo. Like many cities around Moscow, Pereslavl-Zaleski was founded by Yuri Dolgoruky in 1152. The lands there were fertile, the forests were filled with animals, and the lake was full of tasty fish. Even before the Slavs the pagan tribes had inhabited the territory. They founded the settlement of Kleshchino with a powerful fortress. It was there that Dolgoruky laid a new city. In ancient times the city was the center of an independent principality. The story goes that the city used to be very rich and beautiful. There, in 1220 the great son of the Russian land, Alexander Nevsky, was born. The descendants of Nevsky ruled until the beginning of the 14th century. In 1238, Pereslavl was attacked by Mongol-Tatars, taken by storm and destroyed. Later, the city repeatedly suffered from the Mongol invasions. In 1302 Pereslavl was annexed to Moscow principality. In the beginning of the 17th century Pereslavl-Zalessky was taken by Polish-Lithuanian invaders, but was soon liberated.
Another stage in the life of the city began in 1688, when Peter I began to build "the funny fleet", which later evolved into the Russian Navy, on Lake Pleshcheyevo. From 1688 to 1693 in Pereslavl about 100 ships were launched. At the same time Lake Pleshcheevo was the place of the first fleet maneuvers. In the 18th century the city was a part of Moscow province, and then - Vladimir oblast.
Today, it is a beautiful modern city. New stylish buildings do not distort the image of this ancient city with its numerous temples and monasteries. The Trubezh River divides the city into two almost equal parts: the southern and the northern. The center is occupied by the Kremlin; on the northern outskirts there is Nikitsky Monastery. Located in the south of the city are Goritsky Monastery and other monuments.
If you travel 2 km to the northwest of the town, you'll see the archaeological site "Kleshchinsky Complex", the center of which is the ancient town of Kleshchin with the remains of the 12th – century ramparts.