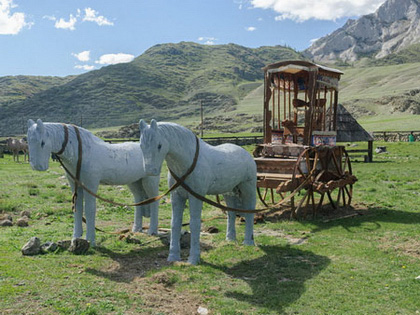 Group size: min. 5 persons
Our company reserves the right to change the program leaving unaltered the amount of services. The duration of program components may be changed the day before the tour begins and during the tour. Some program elements that depend on organizations and services (road services, police, local administrations etc) that are beyond our control as well as on the weather conditions may be excluded.
Attention! The tour organizers don't take responsibility for conducting the tour in its entirety if tourists are late or don't come to the agreed meeting point. The cost of such tour day is not refunded.
Attention! When visiting acting churches and monasteries women should have their heads covered and not wearing trouses.