Monrepos Park Museum-Reserve, Vyborg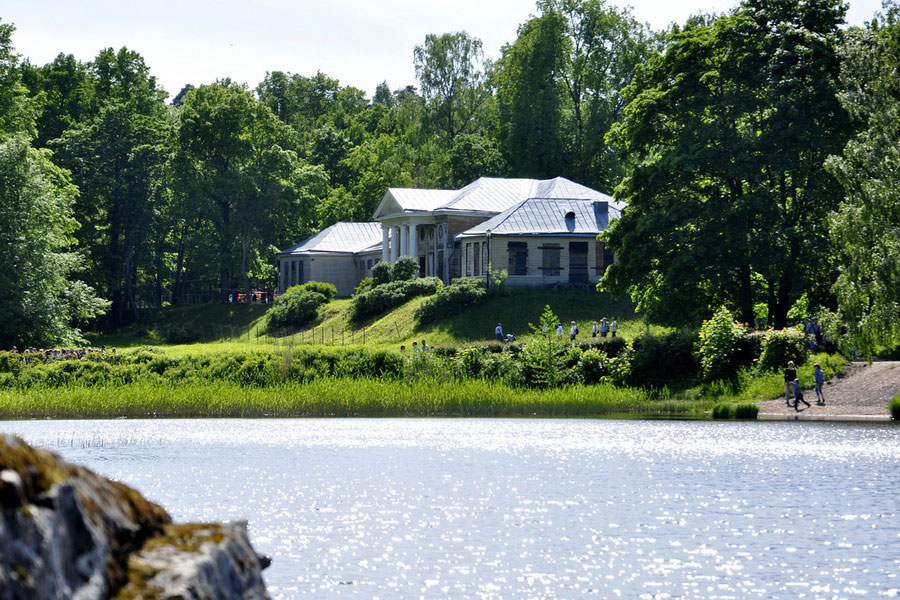 Monrepos Park Museum-Reserve near Vyborg, Russia is an exquisite swathe of land on Tverdysh Island. Famed for its unusual landmarks and diverse landscapes covering over 400 acres of territory, the reserve has long been a favorite among Vyborg residents and tourists.
The name "Mon Repos", which translates from French as "My Rest", is a befitting name for this haven. The territory was once owned by Swedish barons and passed through various hands over the centuries before being purchased by German poet Ludwig Heinrich Nikolay in the 18th century.
Creation of the park complex began in 1805, when Nikolay retired from his position as president of the St. Petersburg Academy of Sciences and began devoting all of his free time to the development of his beloved estate. Expansion of the reserve continued under Ludwig's son Paula Nicolay, who created enclaves designed to emotionally inspire and soothe. Nicolay went on to build various architectural delights, including Chinese bridges, a Turkish tent and Gothic gates. The park soon began to draw the admiration of Russian emperors and representatives of the Swedish royal family.
Visitors to Monrepos Park today, which is now classified as a State Historical, Architectural and Natural Museum Reserve, are equally enchanted by its inimitable landscapes. Specially designed rock reliefs give the appearance of having been carved from a glacier, while secluded corners continue to offer inspiration and respite. The natural beauty ensconced at Monrepos is particularly palpable at Bob Pond, Medusa Grotto and the harbor.
One particularly striking attraction, located on Island of the Dead, is the four-turreted Nicolay family crypt which was designed to resemble a miniature castle. On another tiny island, the Gothic-style gazebo and entrance gate of Neptune Pavilion have been preserved. Witch's Cave, another special attraction of Park Monrepos, is purported to possess miraculous powers. Rumor has it that women who enter the cave are cured of depression, and men are endowed with the bravery of a lion.
Notable sculptures are scattered throughout Park Monrepos, including a stone obelisk erected in honor of the relatives of Baron Nikolay who fought in the War of 1812. In one of the park's glades stands the figure of a lion, which once adorned the pedestal of a monument to Peter I. The monument was dismantled by the Finns and reconstructed after Vyborg was absorbed into the Soviet Union, yet the lion statue has remained in the clearing. The image of a lion is likewise etched on the wall of Narcissus Spring, whose waters have been reported for centuries to have a curing effect on eye ailments.
In recent years, the park has undergone extensive renovations. In addition to its quiet niches and architectural allure, Monrepos Park Museum-Reserve near Vyborg offers hiking trails and family-friendly activities. Located some 140 kilometers from St. Petersburg, the park can be enjoyed on a full day trip from the former capital or in conjunction with a tour of Vyborg.