Navoi, Uzbekistan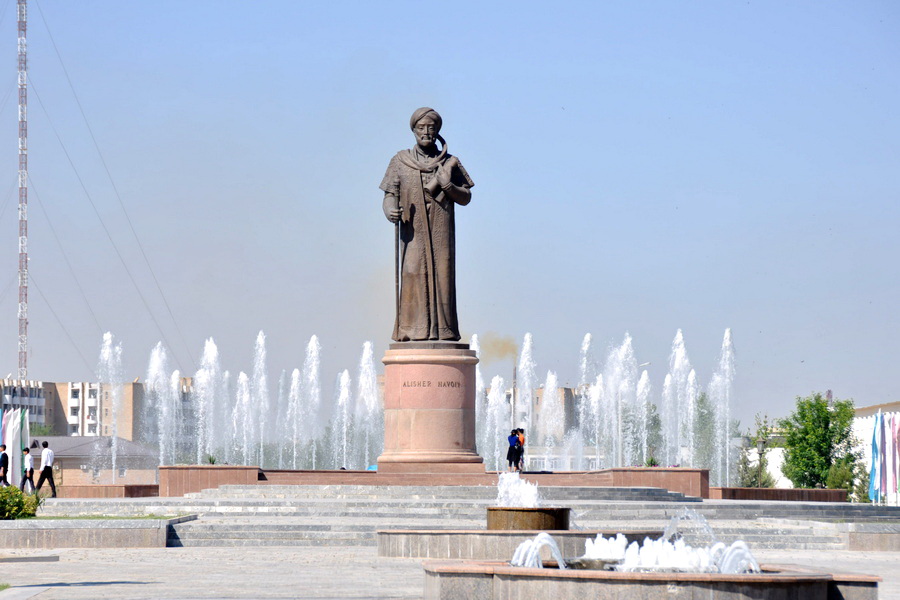 Tours, Attractions and Things To Do in Navoi
Navoi is the real oasis in the steppe. It is the youngest city of the country. Its construction was started by the Government Decree in 1958. It was named after the great Uzbek poet, scientist and state figure Alisher Navoi. The city has economic importance and is the large industrial center of the western part of Uzbekistan. The city became, as it were, the outpost of desert development.
Though the city is very young, this area and surroundings of current Navoi has rich history. In ancient times the Great Silk Road passed through these lands. Also findings of numerous traces of Ancient Saki, Khorezm, Baktriya cultures resulted from archeological researches of the area.
45 kilometers from Navoi there is the Sarmish Gorge – "the biggest stone mural gallery in the world". On the area of two kilometers length you will find almost four thousands petroglyphs of various periods. Researchers have found here strange paintings, representing "ancient astronauts". Moreover, from time to time, anomalous phenomena occur in the mysterious gorge of Sarmish, and therefore this area attracts researchers of UFO centers.
Today Navoi city is one of the leading industrial centers of Uzbekistan. It has Navoi Mining & Metallurgical Combinat, producing gold, JSC "Navoiazot", specializing on production of mineral fertilizers, ammonia and artificial Nitron Fiber, electrochemical plant. In addition, Navoi has Navoi Hydropower station, the largest in Uzbekistan JSC "Kyzylkumcement" and many others industrial projects of republican importance.
The city has perfect location: it is located 347 meters above the sea level, on the left bank of Zarafshan river and 100 km to north-west from Bukhara. Navoi numbers over 160 000 people: Uzbeks (73,2%), Russians (16.5%), Kazakhs (1,3%) other nationalities (9%).
In addition, Navoi recently has become the first full-fledged free economic zone in CIS – the FIEZ (Free Industrial-Economic Zone).