Nurata, Uzbekistan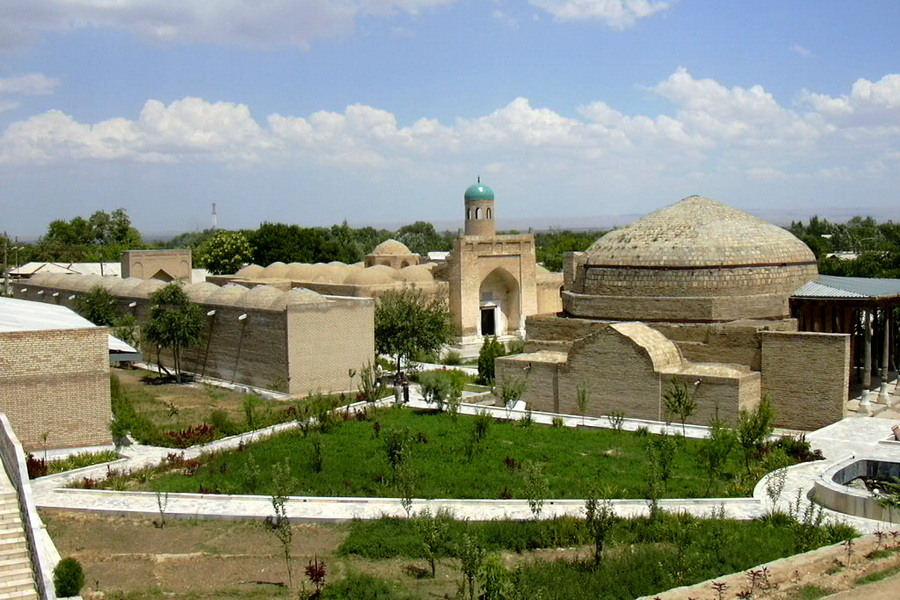 Tours, Attractions and Things To Do in Nurata
The small town Nurata (Nurota) is located in the foothills of Nuratau Mountains, stretching out hundreds kilometers from Jizzakh and Barren Steppe to Navoi and Kyzylkum desert. It is the administrative and cultural center of mountain area in Navoi region and is located almost 200 km from Samarkand.
There are a lot of legends related with the origin of the city and its name. People refer the origin of the city to the fortress Nur, which was founded by Alexander the Great in 4th century BC. However, according to archeological excavations the cultural layer in this area reaches the age of 40 thousand years. Supposedly, the main reason to choose this place for settlement was the spring, known as Chashma.
According to legends, many millennia ago a fire rock (probably meteorite) fell from the sky and a spring of healing water appeared where it hit the ground. By the way the place name is also connected with this legend. Nurata can be translated as "Ray of Father" or as "Ray-father". The complex Chashma is considered as one of the most important Islam centers in this region. Thousands of believers from neighboring towns as well as from other countries come to visit it every year. The complex consists of Djuma-Mosque (Friday mosque), qubba, bathhouse, hill, remained after ancient fortress and the well with holy spring. They say that sometimes a strange radiance appears over the spring, confirming local saying "Allah presented us with Nur (ray)!"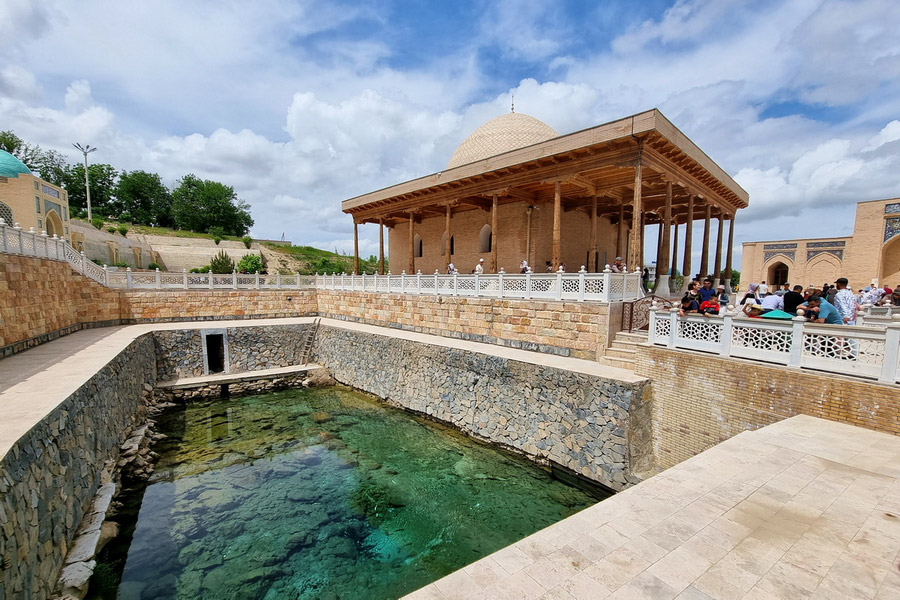 It is worth to say about scientific data about this spring: the water temperature is always 19,5º C. Water composition includes 15 microelements as well as gold, silver, bromide, iodine, which impart unique healing properties to it. In addition the spring is the home for wonderful fish – marinka, which does not have scale. This fish as well as the spring is considered as sacred and people do not eat it.
One of peculiarities of Nurata is the unique system of underground water pipe channels, running from the holy spring. Such underground channels are called as "kyarizi" and some time ago they were very popular in many cities of Central Asia. Today the system of channels in Nurata is one of several systems survived our days. People use it today like centuries ago.
Nurata leads an unhurried measured life far from large industrial and tourist centers. It numbers only 25 thousand people, and it seems that everyone know each other here. Innocence and hospitality of local population excite tourists and pilgrims, who come to visit this small beautiful town every year.
Nurata - Pictures