Dashtadem Fortress, Aragatsotn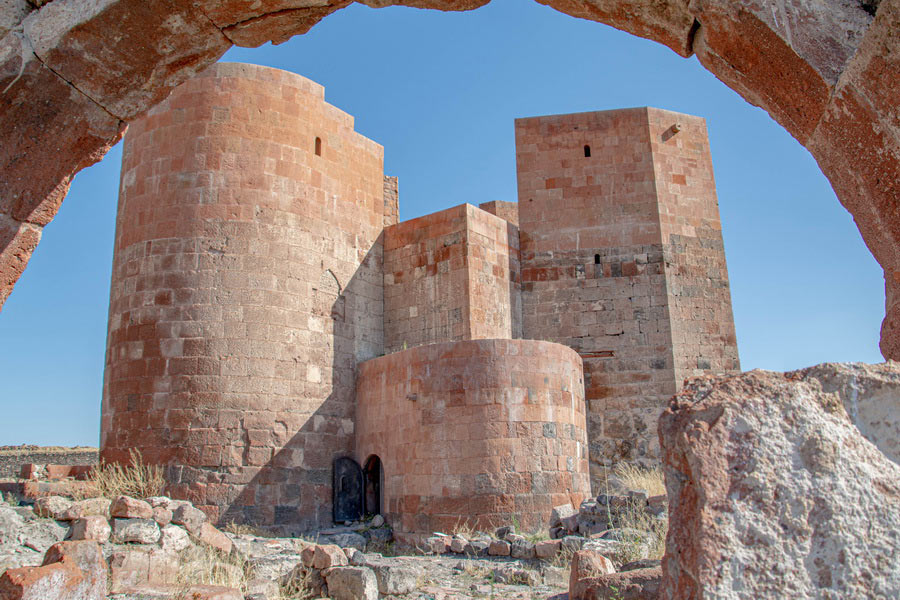 Few medieval citadels have survived the centuries of hardships and invasions in Armenia. The mysterious Dashtadem Fortress, located in the Talin region, is one of the best-preserved fortresses in the country, attracting lovers of ancient cultures and connoisseurs of history.
History of Fortress
Not much is known about the history of the fortress. Historians suggest that the citadel and the surrounding lands belonged to the influential state of Urartu. The construction, that we can see in Dashtadem today, was built in the 19th century, by khans of the Erivan province. The stones and elements of the fortress from the 5th century and the inscriptions dating back to the 12th century make this place even more fascinating. One can only imagine how many important historical events took place within the walls of the Dashtadem fortress. During the centuries, the citadel was continually rebuilt, and supplemented with new elements, partially destroying the old ones.
The former citadel is located on one of the roads leading from Yerevan to Gyumri. Nowadays, this road is not used often since there is the main highway through the city of Talin. However, in the past, the fortress was located on the main route from the central part of Armenia to its northern part.
Fortress Today
The complex includes two rows of defensive walls with rounded bastions, a small temple, and a strange structure erected in its central part, resembling a signal tower. This is how this unique building appears before us today, a living stronghold of a bygone history, a place that will forever remain full of secrets and mysteries.
Along with the interesting architecture, it offers beautiful views of the surrounding valley.