Armenia Tourism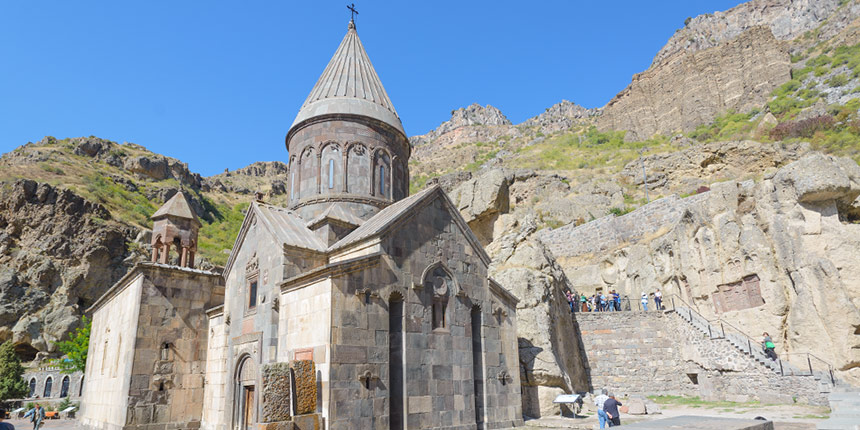 Don't call it a dream. Call it a plan. Discover Armenia, the land of Noah.
What is Armenia Famous for?
Easy, affordable and beautiful traveling is a wonderful opportunity of our times. Usually, it starts with a dream, and dreams are often powered by gathering the detailed information about the destination of your dreams. We offer you all the necessary tips about what Armenia is famous for, to inspire you to start packing your suitcase. It is time to find out the hidden gem of the Caucasus, Armenia, the Land of Noah.
Armenia, or Hayastan, as locals call it, is the first Christian country in the world, famous for its majestic temples, beautiful nature, unique language and alphabet, delicious food and friendly people. Located at the crossroads of civilizations and cultures, surrounded by the powerful states, surviving devastating invasions and hardships during the centuries, Armenia magically preserved its authentic character. Museums of Armenia will prove myths about bravery wrong and might have a bigger influence on your lives than you can imagine.
Start from one of the oldest cities in the world Yerevan, with its beautifully curved streets, blend of Soviet times and modern architecture, protected by the maternal glance of the mysterious Mount Ararat. Continue to the pagan past by visiting Garni temple, follow the evolution of Christianity from its beginning at Etchmiadzin Cathedral. Get blessings from eminent Kachkars, preserving the stories of resilience. Unwind at the shores of Lake Sevan. Fill your vacation with the beautiful views, closer to the clouds, form the tramway at Tatev and Orbelian's caravanserai. Sample delicious food and sip traditional cognac, flavored with joyful Armenian spirit, unbroken character and charm.
No matter what an ideal vacation for you is, your dreams will be fulfilled in Armenia.
Stop dreaming, turn your dreams into a plan.
Is Armenia Safe for Tourists?
Our brains love to follow shortcuts and choose the safest and simplest options. You can feel at ease, traveling to Armenia is equally safe for a solo traveller, friends and families. The country has law crime rate, transport system is well organized, safe and comfortable. Main roads are in a good condition and the regulations are up to date.
You can explore Yerevan any time of the day and enjoy busy night life of the city. Each region has quite well-developed touristic infrastructure and the safety is guaranteed by local police 24/7.
The United States Department of State ranks Armenia as a Level 1 on its Travel Advisor. According to Crime Index by City 2018 Yerevan is about as safe as many European cities, like Luxembourg, Prague or Edinburgh. In 2015, Armenia was number 9 in the list of the safe countries by the Gallup Law and Order Index.
Armenia was dealing quite well during the Covid19 Pandemic, keeping relatively law numbers of cases.
Locals are peaceful and welcoming. They appreciate each visitor and greet him/her with warm smiles. What you should worry about is not to miss any beautiful spot. On the other hand, if you cannot enjoy the whole beauty of this country during one stay, we are looking forward seeing you again.
Is Armenia Expensive to Travel?
When it comes to traveling to Armenia, you can easily make it without burning a hole in your pocket. The trip can be cost-effective and affordable even for budget travellers.
One can spend from 10 to 25 Dollars for accommodation in the hostels or local guesthouses and from 10 to 30 Dollars per day for food, public transport and sightseeing and gain invaluable memories. Delicious food, comfortable accommodation with friendly hosts and tickets to the diverse attractions, are quite inexpensive in Yerevan and other regions as well.
Explore the places by walking, it will save you extra money and open local lifestyle and hidden gems. Besides, you can enjoy interaction with locals. Visit markets and cook delicious food instead of visiting fancy restaurants. Armenia is a country of numerous unique cathedrals and in most cases, you do not need to pay entrance fee. Give a small donation, to show you appreciation and support and enjoy the calmness and beauty of the area.
Many museums provide a detailed brochures and descriptions in English as well, saving you form the necessity to hire a guide. Public transport, especially buses and minibuses are cheap and safe and will take to almost any destination.
Keep in mind that you need cash to buy food at small cafes, restaurants and bakeries and get authentic souvenirs directly from the craftsman. The prices are affordable, and the quality is quite high.
Armenia has a lot to offer to capture the eyes of every backpacker with its dramatic landscapes of high mountains, combined with rugged valleys. It is an ideal place for trekking, biking, off-road adventures and camping.
No need to rob a bank. Traveling to Armenia can cost little and will enrich your life with magic and beauty.
Types of Tourism
Each region of Armenia offers authentic sightseeing places and unique historical heritage. The main difficulty you will encounter, when choosing a tour, is how to squeeze in everything in your vacation.
Cultural Tourism
As they say, so much of who we are is where we have been. Cultural tourism in Armenia offers you many joyful and reviving experiences, that will last a lifetime.
Enjoy rich cultural life of Yerevan by visiting local theaters and concert halls, learn about the history at numerous museums, dedicated to the hardships, bravery and victories of this fearless nation, wave a carpet according the centuries old traditions, savor delicious local cuisine and feel free with the rich aromas and taste of world famous Armenian Cognac. Do not miss the spectacular views of the entire city from the giant Cascade Staircase.
Cultural tours in Armenia are the blend of religious sights, beautiful nature, high mountains, noisy rivers, ancient fortifications, villages and the taste of rich cognac. Read more about Cultural Tourism here.
Gastronomical tourism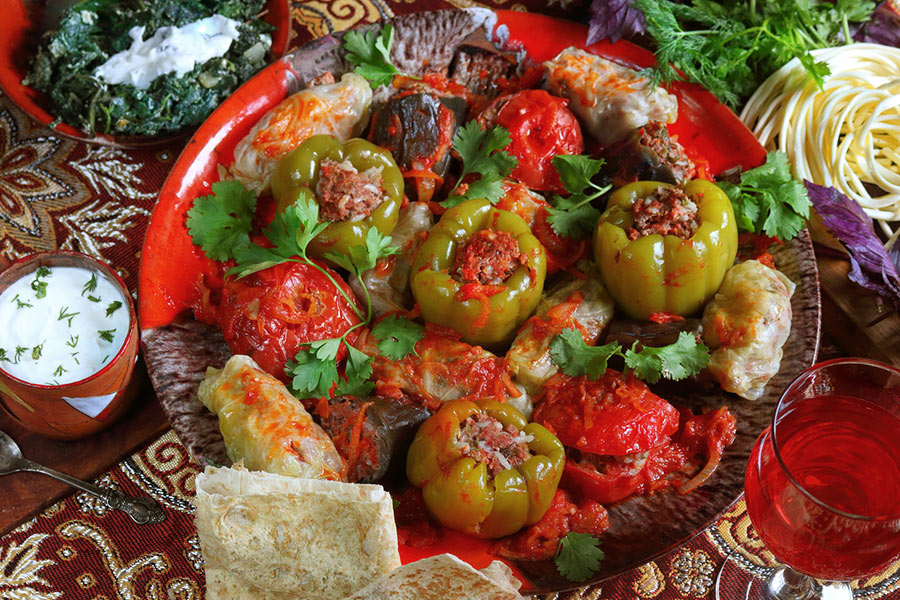 What can be the best way to savour the vacation? Eating delicious Armenian food.
Local cuisine took all the best bits form its Eastern European and Middle Eastern neighbours. It is rich in vegetables, meat, fish and dairy products. Lavsh (famous local flatbread), lamb, eggplant and fresh herbs are the primary components of many Armenian dishes. You can find Armenian restaurants in almost every big city in the world. Still, only by visiting the country can you get invaluable experience of eating fresh food, flavoured with the sounds of duduk, scents of flowers from the mountains, drops of rain and taste of cognac.
Try famous khurjin, a traditional mountainous dish. According to the local saying, the wives of shepherds used to make khurjin for their husbands as they went up the mountains for weeks and months at a time.
Meat lovers should not miss ordering famous dolma, grape leaves stuffed with rice and meat and served with a creamy garlic garnish, khorovats, delicious grilled lamb and basturma, dried and seasoned beef with spices.
Vegetarians will enjoy zhengyalov hats, a flat bread stuffed with butter and several types of greens and herbs and eetch, cooked bulgur with various vegetables and spices.
Feel like it is Christmas when tasting ghapama, a stuffed pumpkin filled with rice, raisins and dried fruit. It is one of the most traditional dishes in Armenia, served on special occasions. If you love sweets, sujuk, traditional local sweet, walnuts wrapped with a paste, made from dried fruits and gata, typical Armenian pastry, will leave you speechless. Read more about Gastronomical Tourism here.
Adventure and Nature Tourism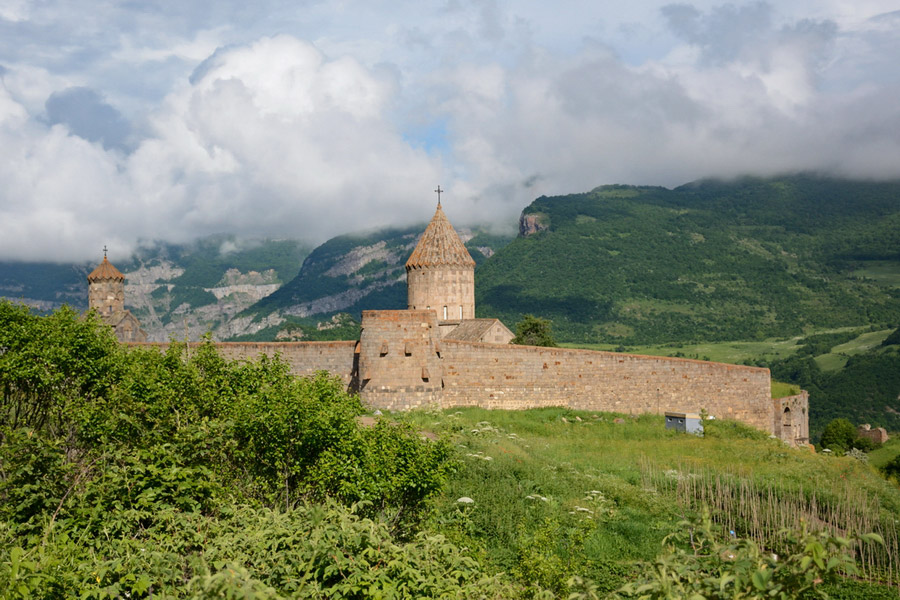 The world is loaded with incredible activities and places. It is time to have an adventure, treasure the moments and take stunning photos.
No matter what is on your mind, when you picture an ideal adventure tourism, hiking in a remote area along the scenic route, paragliding with magnificent views and camping in the wilderness, rock climbing, windsurfing or riding a jet-ski, Armenia offers you everything.
The stunning picks of the Mount Aragts is an ideal gateway for those who seek adventures mixed with calmnes in the remote areas.
Real lovers of extreme sport can combine sightseeing and favorite rock-climbing activity at the gorge of Noravank Monastery, with its limestone cliffs and at the Gorge of Garni, framed by rocky walls and gorgeous nature.
Horse riding and paragliding are among the popular activities both, for locals and visitors. Green valleys along the pristine rivers, beautiful hills and the sense of untamed freedom are waiting for you. Read more about Adventure and Nature Tourism here.
Sustainable and Eco Tourism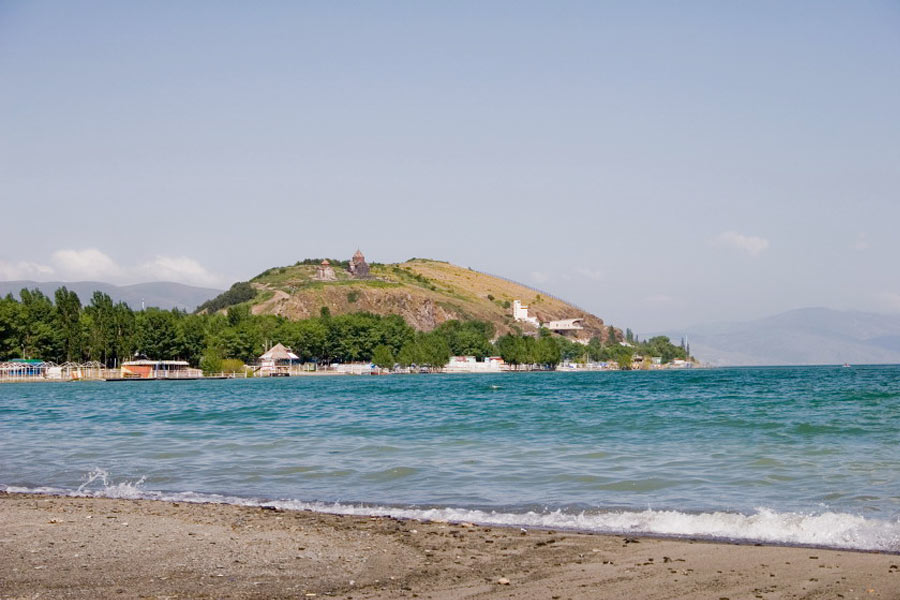 Educated travelers and those who are more conscious of the relations in the surrounding world and the impacts of each trip on nature and locals, will truly enjoy sustainable tourism in Armenia and to them, traveling will bring true value.
Armenia is a great destination for people who want to travel responsibly. Its biological diversity and wildlife make the country a great destination for eco-tourism.
Located at the border of Europe and Asia, between the Black and Caspian Seas, Armenia is a home to diverse plants and animal species.
You can experience the rural tourism, participate in various food masterclasses and in the production of local cheese and yogurt, wave famous Armenian carpet and enjoy fishing in the stunning landscapes at the Getik Valley.
Village Urtsadzor, with its clean spring water and fresh mountain air, offer unique hiking paths. The village of Noragyukh is another popular destination for eco-tourism, with its unique flora and fauna.
The lovers of wildlife especially enjoy observing the bezoar goats in Shatin village and bird watching activities in the beautiful Lori region. Read more about Sustainable and Eco Tourism here.
Pilgrimage in Armenia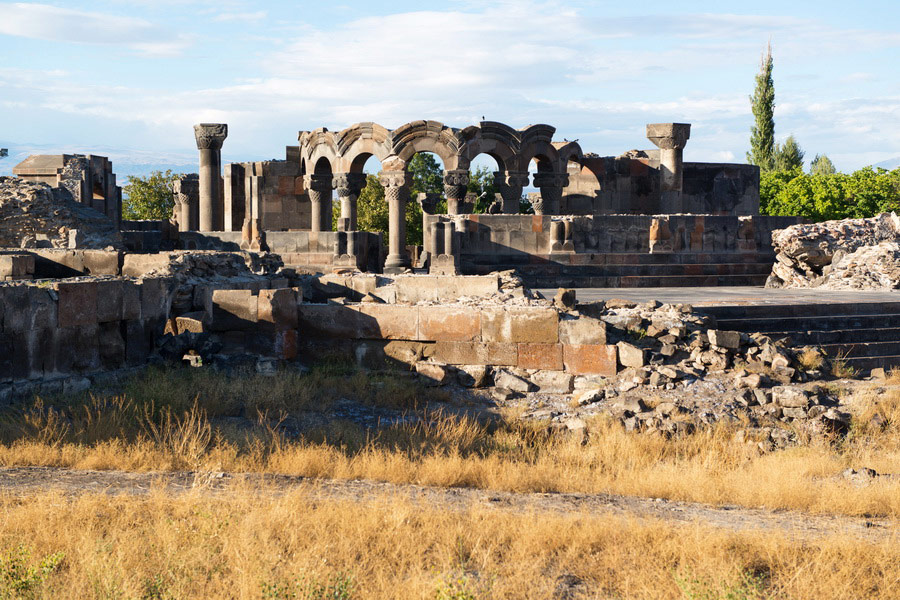 The ones, seeking peace and tranquillity of the sacred places, should not miss a chance to pilgrimage in the first Christian country in the world, Armenia. Starting form 301-year, faith had a great impact on the local culture, lifestyle and traditions.
From the first days of your stay, you will immerse yourself in the deep spirituality, loyalty and beauty of this dedicated nation. The history of Armenia is a blend of hardships, invasions and devastating natural disasters and through all this, Armenians did not stop praying and managed to preserve their resilience and bravery.
Explore USESCO World Heritage Site temples in Armenia. Start at the first Christian Cathedral in the world, Etchmiadzin. Continue exploring the vicinities of Yerevan at the beautiful ruins of Zvartnots Cathedral and Geghard Monastery, telling the stories of faith via emotional sacred songs. Drive through the stunning nature, passing Lake Sevan, to sacred Monasteries of Haghpat and Sanahin. Read more about Pilgrimage in Armenia here.