Sustainable and Eco Tourism in Armenia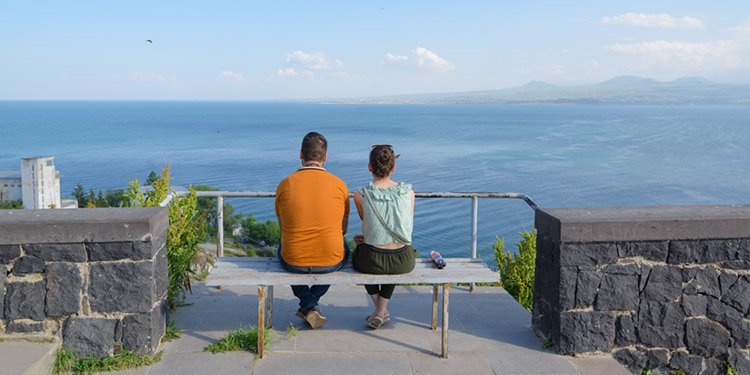 Sevan Lake
Educated travelers and those who are more conscious of the relations in the surrounding world and the impacts of each trip on nature and locals, will truly enjoy sustainable tourism in Armenia and to them, traveling will bring true value.
Armenia is a great destination for people who want to travel responsibly. Its biological diversity and wildlife make the country a great destination for eco-tourism.
Located at the border of Europe and Asia, between the Black and Caspian Seas, Armenia is a home to diverse plants and animal species.
You can experience the rural tourism, participate in various food masterclasses and in the production of local cheese and yogurt, wave famous Armenian carpet and enjoy fishing in the stunning landscapes at the Getik Valley.
Village Urtsadzor, with its clean spring water and fresh mountain air, offer unique hiking paths. The village of Noragyukh is another popular destination for eco-tourism, with its unique flora and fauna.
The lovers of wildlife especially enjoy observing the bezoar goats in Shatin village and bird watching activities in the beautiful Lori region.
One of the best places to experiene ecotourism in Armenia is Khosrov State reserve, offering picturesque walking routs, surrounded with waterfalls, ruins of the remote monasteries and beautiful natural monuments.
Dilijan National Park is another must visit destination, with its beautiful forest landscapes, rich biodiversity, medicinal mineral water springs, unique cultural monuments and several hiking trails, that will take you through green forests, passing the isolated monasteries to the picturesque Parz Lake.
Start changing the world for better with your ecofriendly vacation in Armenia.