Pilgrimage in Armenia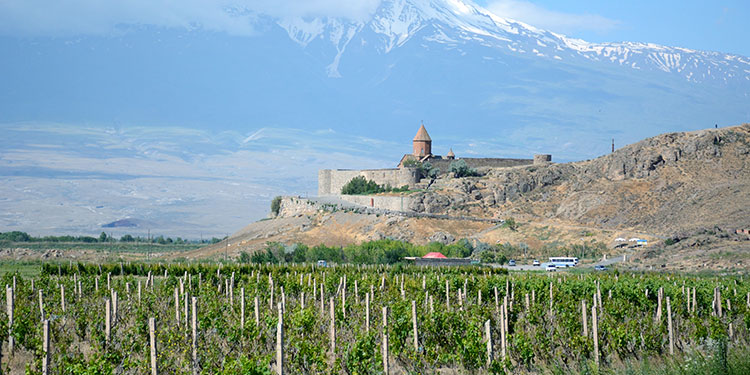 Khor Virap Monastery
The ones, seeking peace and tranquillity of the sacred places, should not miss a chance to pilgrimage in the first Christian country in the world, Armenia. Starting form 301-year, faith had a great impact on the local culture, lifestyle and traditions.
From the first days of your stay, you will immerse yourself in the deep spirituality, loyalty and beauty of this dedicated nation. The history of Armenia is a blend of hardships, invasions and devastating natural disasters and through all this, Armenians did not stop praying and managed to preserve their resilience and bravery.
Explore USESCO World Heritage Site temples in Armenia. Start at the first Christian Cathedral in the world, Etchmiadzin. Continue exploring the vicinities of Yerevan at the beautiful ruins of Zvartnots Cathedral and Geghard Monastery, telling the stories of faith via emotional sacred songs. Drive through the stunning nature, passing Lake Sevan, to sacred Monasteries of Haghpat and Sanahin.
You can discover the mystery of deep spirituality of Armenia, imprinted in the numerous historic Kachkars. Tatev Monastery, surrounded by mesmerizing nature and tranquility, offers wonderful views and limitless tranquility and equilibrium with the nature.
Learn about the iconic Armenian Medieval architecture at the Monasteries of Haghartsin and Goshavank, which served as a spiritual and cultural center of the country for many centuries.
In Armenia a certain sense of beautiful mystery seems to gather and grow. It is time to see with your own eyes the places where the events of religious history unfold and in its glorious and fearsome face, you can find your true self.
Spirituality of Armenia has the ability to capture little moments of clarity that highlight truths about travel, adventure, and life.