Azerbaijan Tourism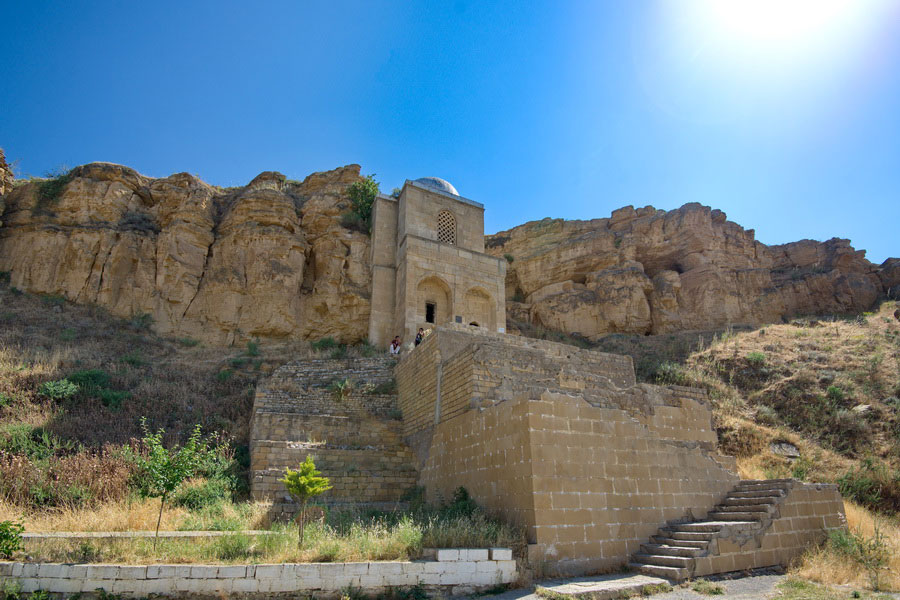 Escape from ordinary life to the Land of Fire
What is Azerbaijan Famous for?
Every morning you have two choices: continue to sleep with your dreams or wake up and chase them. Exploring Azerbaijan, the Land of Fire, will set your soul on fire. Incredible discoveries and lifelong memories await you in this country of hypnotic nature, lively culture and unusual natural and manmade attractions.
No matter which way you turn, your urge for adventure can be satiated in this dazzling country. Start your vacation in capital city Baku, the City of Winds guarded by the iconic Flame Towers. Stroll along the Caspian Sea coastline, a meeting point of various cultures and industries, allowing its capricious gusts of wind to carry you to your next experience.
Trace the history of mankind preserved in centuries-old petroglyphs, get dirty at the world-famous mud volcanoes in Gobustan and travel to the age of Zoroastrianism at Ateshgah Fire Temple. Escape the city buzz in the mountainous villages of Lahij and Khinalug, and follow the Silk Road to Sheki, a beautiful city reflecting the true character of local people.
From contemporary art centers to the world's only petroleum spa, with unique traditions of carpet weaving, seasonal dishes, hospitable people and a rich cultural heritage woven into the mix, Azerbaijan tourism has all the ingredients necessary to transform your trip into the vacation of a lifetime.
Is Azerbaijan Safe for Tourists?
Located at the crossroads of southwest Asia and southeastern Europe, Azerbaijan offers not only unique customs and endless attractions, but also safety and warm hospitality. One of the fastest-growing Islamic countries, it was also the first Islamic nation to declare itself a democratic, secular Republic in 1918. Around 95% of the population are Muslim (85% Shia and 15% Sunni), although atheism is quite common among young people. Today, women rarely cover their heads and alcohol is widely available.
Azerbaijan's crime rate is low, and Baku is as safe as many European cites, with police cars patrolling the streets 24/7. Whether you plan to travel with family, friends or as a solo male or female traveler, the country offers a safe environment for people of many nationalities and confessions, so come prepared to feel welcome throughout your travels.
The government, in conjunction with the Azerbaijan Tourism Board and other agencies, has applied all the safety measures needed to create a comfortable environment for international festivals, cultural activities and sports competitions. Consequently, Azerbaijan has hosted many international and regional events, including the 2012 Eurovision Song Contest, 2012 FIFA U-17 Women's World Cup, Chess World Cup 2015, the Inaugural European Games and the 2016 F1 European Grand Prix.
When visiting Azerbaijan, simply follow standard safety measures that you would anywhere in the world. Show respect for the local religion, government and traditions by being considerate, refraining from participation in public demonstrations and avoiding discussions regarding the conflict with Armenia. And remember, a timely smile can go a long way in forging friendships across cultures!
Is Azerbaijan Expensive to Travel?
Azerbaijan tourism statistics confirm that the country has attracted greater numbers of tourists over the past 15 years. As the tourism industry has grown, options for budget travellers and backpackers have expanded with it, so rest assured that you can feed your wanderlust without going broke along the way.
In Baku you can easily find accommodation ranging from famous 5-star hotel chains and luxury penthouses to comfortable B&Bs, hostels and guesthouses. Budget travelers can find decent accommodation starting from 8-10 USD in a hostel dormitory near the city center, while boutique hotels, apartments and guesthouses start from 20-30 USD per night. Prices for room and board outside Baku are even more affordable.
Some mosques do not require entrance fees, and most museums offer detailed information in English, saving you from the necessity of hiring a guide. In Baku, most attractions are centrally located, enabling you to easily explore the city on foot. Public transport, however, is affordable, safe and comfortable; Baku has a cheap and well-developed bus and subway system, and even Uber is quite inexpensive. For longer cross-country rides, you can use buses that cost approximately 7-8 USD for a 5-6-hour trip.
One of the greatest aspects of Azerbaijan tourism is sampling the delicious local cuisine. Along with high-end restaurants, the capital is replete with cozy cafes, bakeries and corner markets selling fresh food, enabling you to spend less without missing out on the joys of Azerbaijani food and drink. For approximately 10-15 USD per person per day, you can enjoy a tasty breakfast, lunch, dinner and snacks.
As Azerbaijan continues to make a name for itself among world travelers, its wide selection of budget, mid-range and luxury travel options only continues to grow.
Types of Tourism
Is Azerbaijan worth visiting? Read through this list of amazing adventures in store for you in country, and we'll let you be the judge!
Cultural Tourism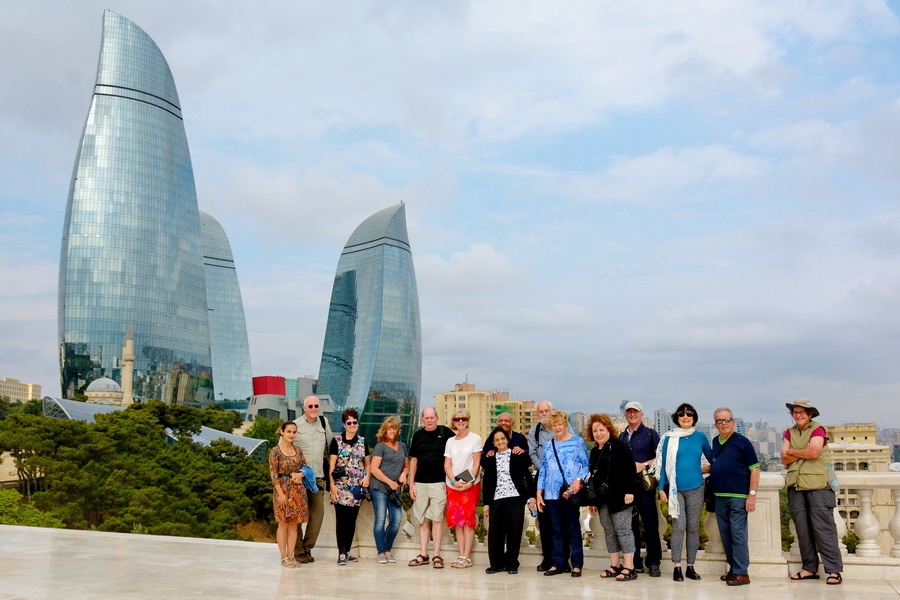 Cultural tourism in Azerbaijan reflects the blend of East and West, past and present which is so intrinsic to the local ethos. Consider Baku, whose conglomeration of Soviet structures, medieval relics and ultra-modern concepts can be appreciated from the Old City to Baku Boulevard and beyond. Outside the capital, mountain handicraft workshops and carpet factories weave provincial charm into each handmade item, while a relaxing visit to a hammam or unique Naftalan oil bath will leave you refreshed and energized. Cultural tourism in Azerbaijan bridges classy museums and archaic villages, medieval mosques and 5th-century churches, rugged fortresses and palaces which once housed royalty. Azerbaijan may be a small country, but the unique charm of each region makes cross-country cultural exploration a rich and delightful experience.
Adventure Tourism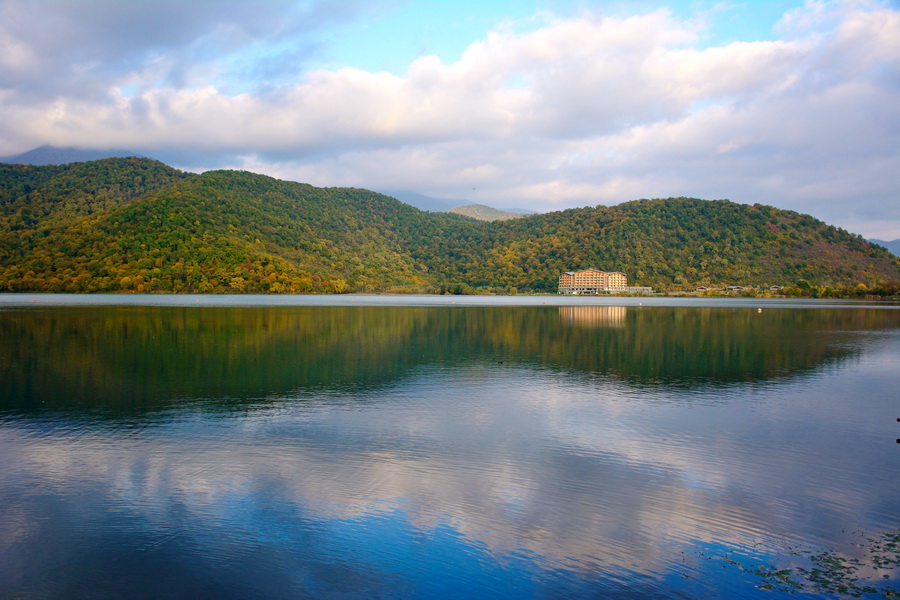 Adventure and nature tourism in Azerbaijan will have you exploring remote enclaves, discovering quirky, beloved national treasures and hiking spellbinding mountain trails. Summer days welcome you to take a dive in the Caspian Sea, while winters beckon with the snow-clad slopes of the Caucasus which are perfect for downhill skiing. Treks to noisy waterfalls, decrepit medieval castles and hidden villages offer culture-laced adventure at its finest, while a dive in the Caspian Sea, off-road adventure in search of mud volcanoes or a campout under the starry mountain sky will leave you wondering why it took you so long to come. Whatever your definition of 'thrilling' may be, adventure tourism in Azerbaijan lets you chase your dreams in the Land of Fire.
Sustainable and Ecotourism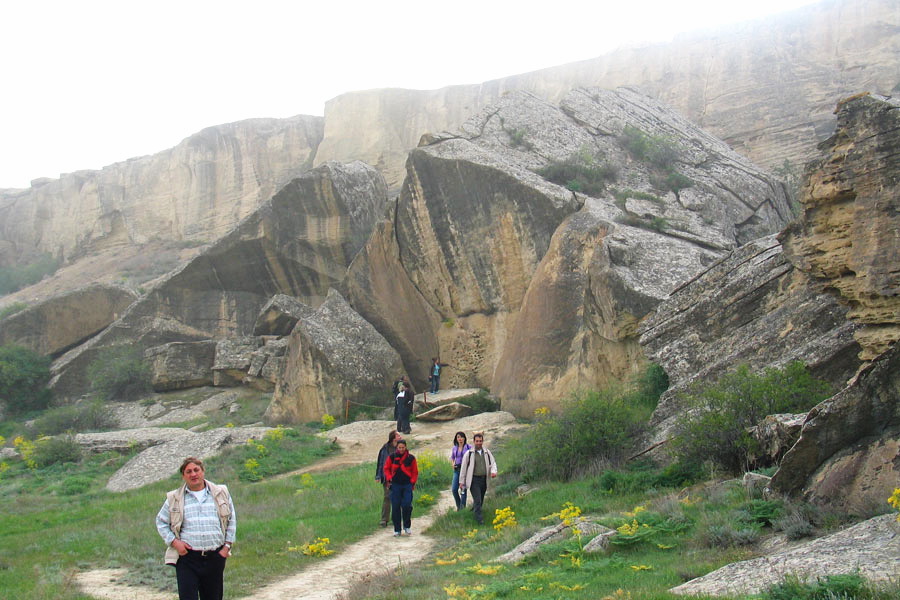 Sustainable and ecotourism in Azerbaijan combines authentic interaction in local communities with active support of nature preservations and rural enterprises. Your travels could take you to the petroglyphs and mud volcanoes of Gobustan State Reserve or in search of rare wildlife species in Shahdagh National Park and Absheron Peninsula. Ascend to the remote mountain villages of Qabala (a.k.a Gabala), Lahij and Khinalug, where warm hospitality and homecooked food await you. Learn to make local dishes yourself in a master cooking class or try your hand at carpet weaving in Quba after watching the masters at work. At each step, you'll be supporting a brighter future for the country through sustainable and ecotourism in Azerbaijan.
Medical Tourism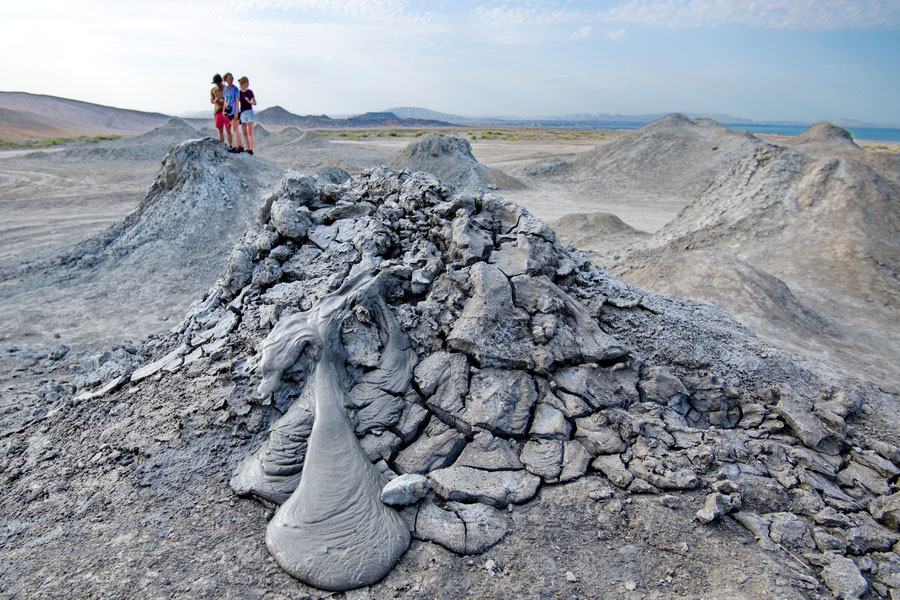 Medical tourism in Azerbaijan is built around the idea that a vacation can be both rejuvenating and fun. Consider booking a stay at Galaalti Hotel and Spa, a historically elite resort built around the medicinal mineral waters discovered in the area. For a more unusual experience, Duzdagh Cave (Salty Mountain Cave) offers treatments in reconverted salt mines, where you can benefit from its healing minerals. Take a crude oil bath at the famous Naftalan Resort or freshen up with some Gobustan volcano mud, long valued for its cosmetological and medicinal benefits. Add fresh mountain air and ultra-relaxing Caspian sea resorts to the list, and medical tourism in Azerbaijan is simply unbeatable.
Summer and Beach Tourism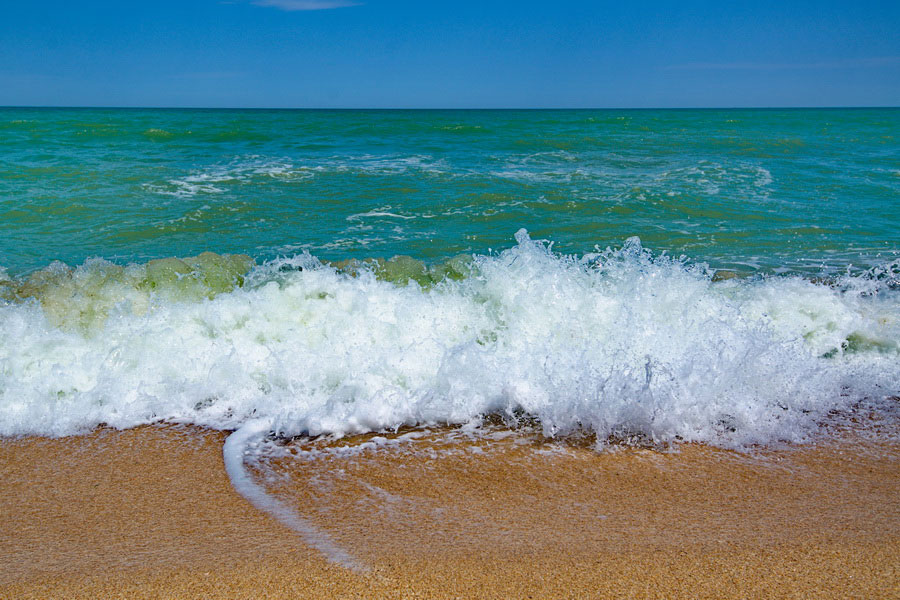 Summer and beach tourism in Azerbaijan is a sunny adventure played out on the sandy shores of the Caspian Sea, inhaled in the cool mountain air on a high-altitude hike or set to the tune of local and international melodies at a jam-packed music festival. Azerbaijan's seaside resorts attract greater numbers of travelers each year, with each of its many beaches offering a unique atmosphere, from romantic to fun-loving to family-centered. When you're ready to head inland, mountain villages and endless hiking trails await you in the Greater and Lesser Caucasus, while concerts, festivals, food carnivals, shady parks and museums promise endless hours of relief from the sun's rays. Whatever your idea of the perfect summer vacation may be, summer and beach tourism in Azerbaijan is sure to deliver.
Food Tourism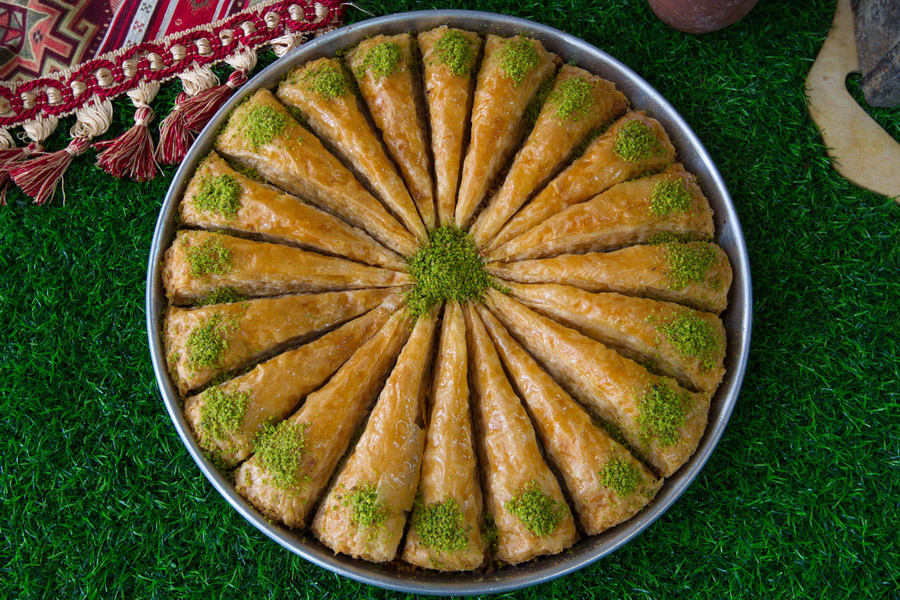 Food tourism in Azerbaijan is an appreciation of the delicious local fare whose subtle flavors have been influenced by Iranian spices, Mediterranean grains and hearty Turkish meats. Dishes are diverse, encompassing a variety of vegetables, fish, meat and local herbs. Few who visit Azerbaijan can leave unimpressed by its juicy kebabs, fresh seafood or famous dolma, of which there are more than two dozen varieties. Food tourism in Azerbaijan indulges in unique regional specialties, including fresh dairy products and mouthwatering sweets washed down with a delicate glass of tea. Culinary masterclasses and food festivals further enhance the experience, for which your taste buds are sure to thank you.