Summer and Beach Tourism in Azerbaijan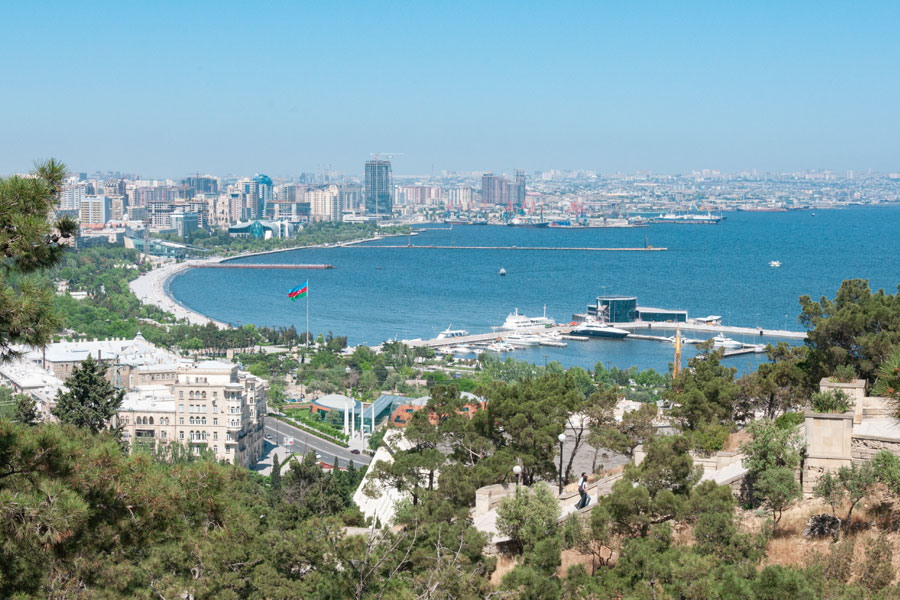 Adventure is worthwhile
Sunny adventures await you in the Caucasus, where summer and beach tourism in Azerbaijan continues to grow in popularity. Once you discover the Caspian Sea shores for yourself, you will quickly understand why!
No matter your sphere of interest, summer vacations in Azerbaijan can exceed your expectations. From day trips to monthlong stays, camping in the mountains amidst the soothing sounds of pristine rivers to luxury 5-star hotels with breathtaking views of the sea, there is something for everyone to enjoy.
Deep-dive into the summer spirit on its numerous sandy beaches, which offer several seaside resorts that are perfect for a vacation with friends or family. Solo travelers can likewise feel safe among the crowds and are sure to meet fun fellow travelers. You can swim in the Caspian Sea amidst the calming backdrop of Azerbaijan's beauty or perfect your tan along the coastline before heading to nearby cafes for authentic local meals.
Closer to Baku, swimming can also be enjoyed on a quick day trip from the capital. Mardakan Beach and the beach village of Bilgah are defined by romantic sunsets, calming waves, a well- developed infrastructure and hospitable locals. Located just 40 kilometers from Baku, they are ideal places to get away from the heat and noise of the city. Shikhov is another popular holiday destination near seaside Baku. The village's hotels and well-equipped beaches, most notably Crescent Beach, attract visitors with their charm and addictive seaside views.
People seeking tranquility and romance beyond the confines of Baku tourism will appreciate the lounge chairs and peaceful, gorgeous surroundings on less crowded beaches such as Pirshagi, Nardaran and Zagulba.
For summer adventures that don't involve sand and sea, Azerbaijan offers numerus music festivals and international events. Prominent musicians from all over the world perform at the Zhara and Gabala Music Festivals, while food carnivals will add tasty memories to your trip. There are numerous things to do in Baku – nightlife, museums, shaded parks – that promise reprieve from the heat. High-altitude villages in Azerbaijan enjoy warmer temps and accessible roads in summer and can offer a memorable blend of cultural and outdoor experiences.
Be it a seaside vacation at the Absheron Peninsula resorts, water sports at Shuraabad or a summer hike in the majestic Caucasus Mountains, summer and beach tourism in Azerbaijan can set the tone for a great year to follow.