Cultural Tourism in Azerbaijan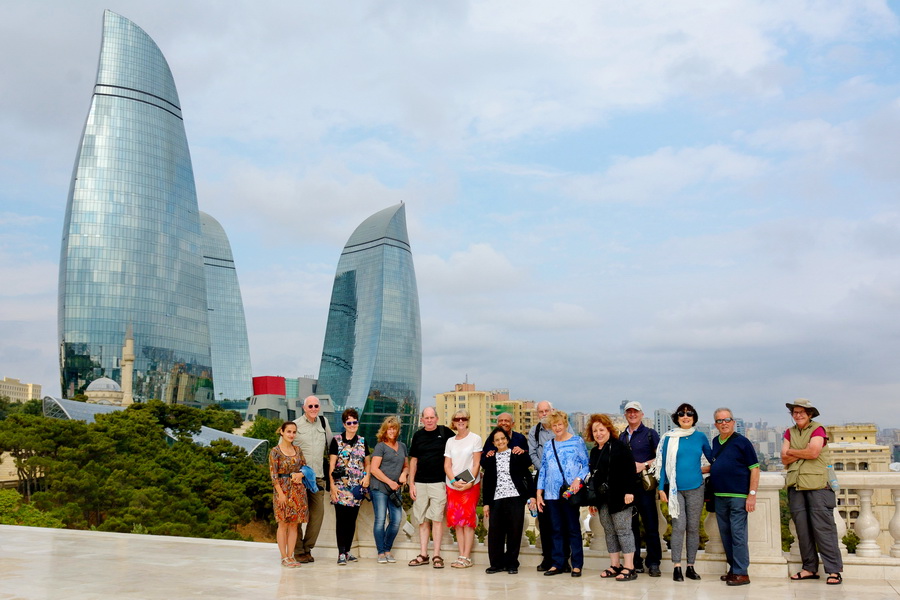 Take your wanderlust to new levels
Cultural tourism in Azerbaijan is an irresistible blend of East and West, traditions and modernity, urban bustle and unchanged village life. Each region offers its own unique twist on Azeri culture, while the country as a whole, a Muslim island largely surrounded by Christian nations, provides cultural experiences that you won't find elsewhere in the Caucasus. Azerbaijan tourism packages offer diversity, daring adventures and delicately preserved history in a country located at the junction of Europe and Asia.
Baku combines Soviet-era buildings and modern glass constructions, historical UNESCO sites of Maiden Tower and Shirvanshah Palace with romantic seaside boulevards, an active night life and culturally significant religious sites. Walk the cobbled streets of Old Baku before stopping to admire the Flame Towers, a contemporary masterpiece unrivaled in the world, or visit the iconic Heydar Aliyev Centre to immerse yourself in modern art.
Azerbaijan tours in the vicinities surrounding Baku will add a whole new dimension to your cultural journey. Ancient petroglyphs in Gobustan transport you to primal civilizations, while the Zoroastrian Ateshgah Temple, where the God of Flame was once believed to have resided, brings history to life before your eyes.
Farther beyond the capital lies Red Village (Krasnaya Sloboda), the largest settlement of Mountain Jews in Azerbaijan, and the ancient village of Khinalug, hidden amid the peaks of the Greater Caucasus. Historical places of Azerbaijan uncover the country's religious spirit in the 14th-century Jinn Mosque, historical Juma Mosque and Diri Baba Mausoleum in the village of Maraza, along with a 5th-century Albanian church near Kish.
Lose yourself among the handicraft workshops which line the quaint streets of the 5th-century mountain village Lahij or discover the fortress, palace and carpet workshops of scenic Quba. Soak up the authentic energy of medieval Sheki or take a literal soak in a crude oil bath in Naftalan, famous for its medicinal oils.
Summer visitors will find that the beaches of Bilgah and Absheron Peninsula combine mainstream Azerbaijani culture with seaside life, while New Year Festivities, museum visits and steamy hammam baths will keep you warm and busy in winter.
As diverse as it all sounds, each and every experience of cultural tourism in Azerbaijan is authentic, a country that will fill your holiday with unforgettable memories of history and a unique culture come to life.