Adventure Tourism in Azerbaijan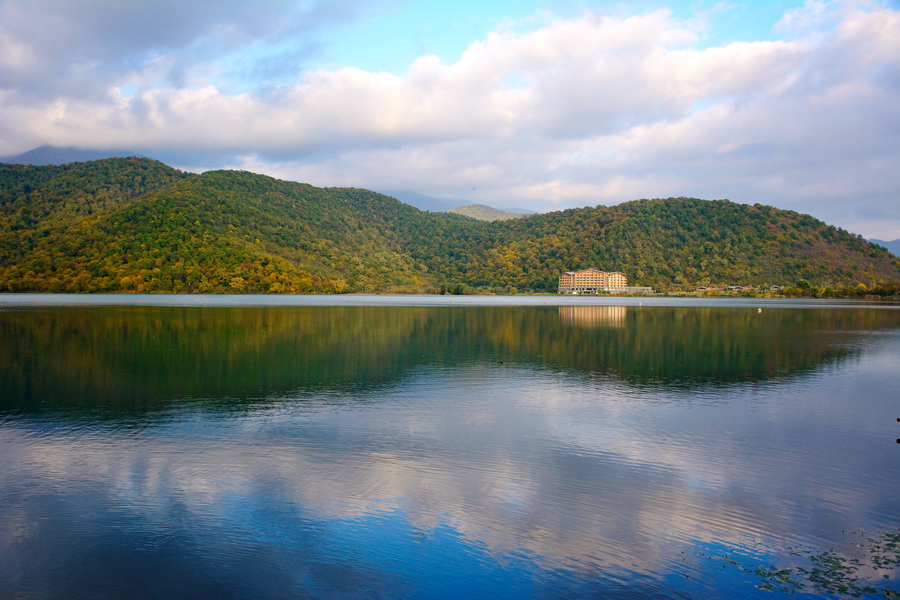 Life is either a daring adventure or nothing
If an unconventional, action-packed vacation is on your bucket list, adventure tourism in Azerbaijan is up to the task. The British Backpacker Society agrees, for based on its 2020 rankings, Azerbaijan should be your next adventure tourism destination.
Adventure and nature tourism in Azerbaijan is an exploration of the country's untouched landscapes, rich natural resources and diverse, magnificent scenery. Your Azerbaijan adventures can begin with a daring 4x4 off-road journey to the famous mud volcanos at Gobustan State Reserve, followed by discovery of impressive prehistoric cave paintings. Warm up at Yanar Dag, Azerbaijan's eternally burning mountain, or go for a swim in the Caspian Sea.
Breathe in the freedom of Mount Shahdag as you hike its trails, visit remote villages and camp under the starry night sky. Among the villages of Quba, Azerbaijan, activities include trekking its mountain trails, which lie steeped in enchanting views, and interacting with remote villagers in some of the highest settlements of the Caucasus. The city of Gabala (Qabala), located in the heart of the Caucasus, offers stunning green mountains in summer and snow-capped hills for skiing in winter, while Shahdag and Tufandag Resorts have the power to transform your winter holiday into a snowy white wonderland.
Azerbaijan is famous for its abundance of national parks, where outdoor enthusiasts will find countless trails to follow into the heart of no-man's land. Discover sundry flora and wildlife at Absheron National Park before resting near the water on its pristine beaches, or immerse yourself in the rich blue colors of Lake Goygol.
The list goes on, from noisy waterfalls and remote medieval castles to mountain sports and kayaking in the Caspian Sea. Be it an extreme sport or an exploration of nature and remote settlements, adventure tourism in Azerbaijan lets you chase your dreams as you enjoy the outdoors, treasure the moment and embark on thrilling adventures in the Land of Fire.