Food Tourism in Azerbaijan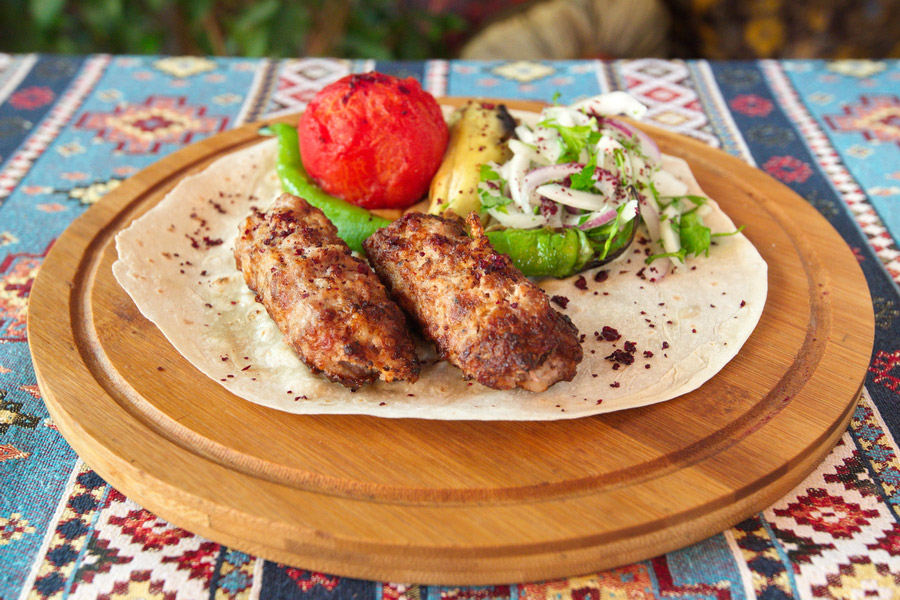 Happiness is a way of travel – not a destination
As Julia Childs once said, people who love to eat are always the best people. Food tourism in Azerbaijan bridges the gap between culinary masterpieces and the culture in which they are entwined. Discover your new favorite dishes in Azerbaijan, where delicious cuisine is all the more enjoyable when indulged amid beautiful scenery and warm hospitality.
Azerbaijani cuisine was influenced by Iran, Turkey and the Mediterranean, yet managed to preserve its distinctive national flair. The dishes are diverse and healthy, combining a variety of meat, fish, vegetables, delicate herbs and savory spices.
Vegetarians will be pleased to find a selection of raw fruits and vegetables in Azerbaijan. Baku boasts of several vegetarian restaurants, plus meat-free appetizers and side dishes at most local cafes. Try the delicious pomegranate and manqal salads, both of which offer the rich flavors of fresh local produce.
Meat lovers will enjoy local kebabs, prepared with various seasoned meats and vegetables, and plov, a rice dish cooked with aromatic herbs, fried meat and vegetables. If you prefer mutton, try the famous lyulya kebab made of barbequed minced lamb on skewers, and delicious kufta bozbash, the meat-filled national soup of Azerbaijan.
Seafood is an important part of food tourism in Azerbaijan. The country's best-known delicacies include black caviar, white sturgeon, Caspian salmon and sardines.
Azeribaijani dolma has more than twenty-five varieties. Although they vary by region and season, most are a combination of minced mutton and rice flavored with herbs and spices. You'll find it wrapped in vine leaves in the winter and spring, eggplants and peppers during the summer and cabbage leaves in autumn.
Sheki will amaze you with its local piti dish, a lamb stew cooked with vegetables and served in a traditional clay pot. Southern Azerbaijan is best known for levengi, chicken or fish stuffed with walnuts and herbs. If you travel in winter, dushbara soup is the most delicious way to warm up.
Qutab, referred to as local pizza, is a very thin, folded pancake lightly stuffed with meat or sorrel greens, an ideal snack during your busy sightseeing tours. Try various local cheeses, yogurts and, most importantly, famous Azeri sweets. Taste baklava, the multi-layered pastry stuffed with nuts and flooded with syrup, or sherbet, a favorite drink of locals made from boiled water, lemon and sugar.
Food tourism in Azerbaijan would not be complete without the rejuvenating taste of local tea - served in pear-shaped glasses and accompanied by jams and candies - which will infuse your busy day with a warm, revitalizing energy. Cooking classes, home-cooked village meals or a winery tour in Gabala, birthplace of Azerbaijani wine, are great options for travelers wishing to delve deeper into Azerbaijani cookery.