Naryn, Kyrgyzstan
Naryn - the administrative center of the Naryn region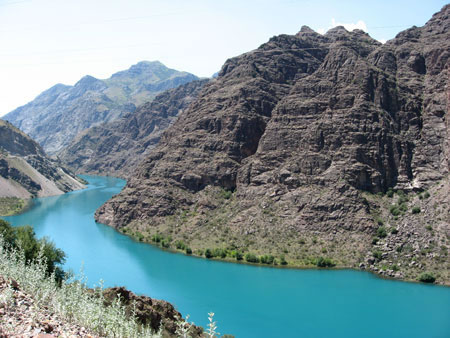 Naryn is one of the cities of Kyrgyzstan. It is located 186 km from the border with China, at the intersection of Bishkek-Torugart highways. Naryn is the administrative center of the Naryn region. Museums, institutes, various administrative buildings and public buildings are located here.
Like many other Central Asian cities, Naryn emerged as a small fortification on the trade routes that ran from the East Turkestan (Kashgar city) to Central Asia. Until the 19th century there existed no city as such in this area. But with the colonization of Central Asia by Imperial Russia in 1868 it hosted the Russian garrison, and from that moment began the construction of the city. After the revolution in Russia in 1917 Naryn fell under the control of the Red Army, but in 1920 there was a clash between Soviet troops and the Royalists. After bloody battles, the city was recaptured, and finally came under the control of the Red Army. In 1927, Naryn became the administrative center of Naryn region established at that time.
The population of the modern city is about 38-40,000 people. There are various organizations and government agencies. Also here is the Consular Section of the Ministry of Foreign Affairs of the Republic of Kyrgyzstan. Thus, today, Narin is an important trade center due to proximity to the border with China, and the city is a free economic zone.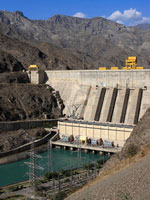 Geographically, the city is located in the scenic area. The city itself is located in the foothills of the Naryn-Too, where Naryn River, the longest river in Kyrgyzstan, runs. The natural landscape of Naryn combines mountains, forests and grasslands. There are also a lot of small reservoirs which feed the mainstream of the Naryn River. Naryn is the coldest city of Kyrgyzstan. The temperature sometimes reaches here - 40 degrees Celsius. It is cool here in summer and there is no specific heat, as in the southern republic. Son-Kul Lake, the second largest lake in Kyrgyzstan, is 90 km from Naryn. Around the lake you can find many rare animals and birds. This place is a destination for visitors and people of the Kyrgyz Republic.
In addition, Naryn reserve was established in the northern slope of the Naryn-Too in 1975. The reserve's the total area is 108,100 hectares of protected mountain landscapes of the Naryn River basin and its inhabitants, especially maral. Maral is one of the subspecies of red deer living in Asia and the Tien Shan. In the western part of the reserve is a separate kennel for the breeding of red deer.