Togliatti, Russia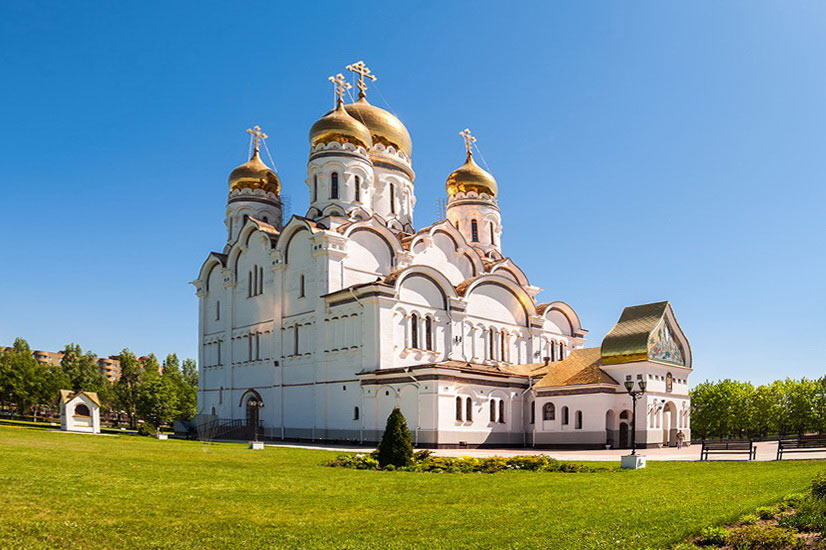 Transfiguration Cathedral, Togliatti
Tours, Attractions and Things To Do in Togliatti
In the vicinity of Samara, 100 km up the Volga, there is a beautiful modern city which is elegantly inscribed in the frame Zhigulev mountains. This is Togliatti, an automobile center of Russia, Russian Detroit or Motor City, as residents themselves call there city. The modern Togliatti is a centre of Russian automobile industry. The famous AutoVAZ, which is located here, gave birth to this small city, and turned it into one of the biggest cities of Russia.
So, we can say for sure that there are many reasons to be proud of Togliatty. One of them is his rich history, which dates back to the 18th century. The founder of the city was Vasiliy Nikitich Tatishev, a famous Russian statesman. In 1737, on the left bank of Volga, he established a fortress for defending Russian territories from Kalmyks. The fortress became a starting point for the establishment of a small city, Stavropol, what meant "The city of holy cross", since it was also built for the propaganda Christianity ideas amongst the Kalmyks.
The time passed by, but Stavropol remained to be a small province town. It is not clear what would have waited for the town if a new Volga hydropower station had not been built in the middle of the 20th century. Due to that project, Stavropol was subject to sinking. But the city was rebuilt on a new place (in the upper rich of the Volga). In addition to the new location the town got a new name, Togliatti, in honor of Italian Communist Palmiro Togliatti. And although the communist era is in the past, the name Togliatti had become so accustomed to the city residents for many years that it was decided not to shift it to the city's historical name.
Today Togliatti is a big economic, transport and cultural center of Russia. Vehicles and component parts to them, as well as household chemical and fertilizers are being produced here.
The appearance of Togliatti is quite unusual. It represents a number of districts which are separated by large forest tracts. Besides, the city is divided into Old and New Cities.
The city's symbols are the "AutoVAZ" building, a tall building with a rotating boat which is emblem of AvtoVAZ's emblem.