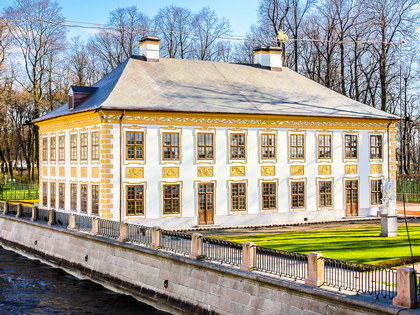 Tour itinerary:
During this tour you will see the places devoted to the life and activities of Peter I and foundation of St. Petersburg. There will be some short stops for taking photographs. The guide and driver will pick you up at your hotel and bring you back.
During the Excursion you will visit The Summer Palace of Peter the Great (located in Summer Garden) that is the first palace of Peter I. Here you will see the oak decorated interiors that reflected the great interest of the Tsar to ships and navy as in those times oak was mostly used ships decorations.
Then you will stroll up to the Peter-and-Paul Fortress – the first construction of St. Petersburg which corner-stone was laid by the emperor Peter the Great himself. On the way to the fortress you will pass by the Cottage of Peter I—the first place of living of Peter the Great in St. Petersburg. It is the only wooden construction of the city's foundation times that survived to this day.
After that you will go to Menshikov Palace – the mansion of the main associate and brother-in-arms of Peter I. You will admire the palace's exteriors showing the extraordinary mixture of Old Russian architecture and elements of Italian Renaissance (reminding Italian "palazzo") and also enjoy its interiors with decorations made of gold, silver, marble, expensive species of wood, Dutch tiles, paintings, moldings, large Venetian mirrors, etc. As to say you will see one of the richest mansions in St. Petersburg and in Russia.