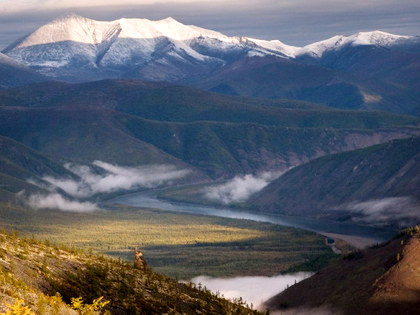 The first diamonds in Russia were found in the Zamitsa district in 1954. Russia holds first place in the world for volume of diamond production and second place after Botswana for diamond values in monetary terms.
Main Diamond Company of Russia is Alrosa. ALROSA is a government owned diamond mining company which is run as a monopoly. ALROSA and its many sub-divisions are essentially the controlling body of diamond trading in Russia. ALROSA is the second largest diamond company in the world, following De Beers, which produces 25% of the world's diamonds. The ALROSA Company mines diamonds in Yakutsk and Arkhangelsk. Russian diamonds are well known for their high coloration and crystallization characteristics and are extremely suited for Princess cuts. This tour will guide you the biggest diamond pipe in the world – Mir.
All transfers by car or ship where applicable;
Accommodation based on double room sharing, breakfasts included;
Sightseeing tour program in each city with local guides;
Main Entrance tickets to the sights, museums, mausoleums;
Visa support;
Full board except Day1 and Day 7;
All local airfares.
Charges in hotels for additional services;
Consular fees;
Personal insurance;
Picture taking fees charged by museums and sights;
Entrance fees to additional rooms, sections and areas of museums, sights and mausoleums.