Uzbekistan Coronavirus - Travel Advice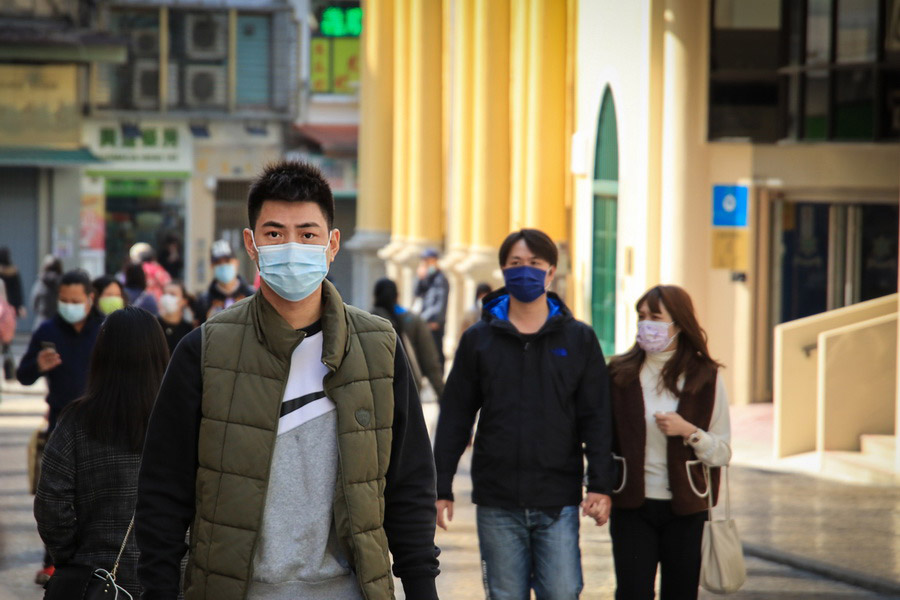 unsplash.com
Last updated: April 7, 2021
Important: As of March 15, all flights between Uzbekistan and Great Britain, Italy, Denmark, Austria, Australia, the Netherlands and South Africa remain suspended indefinitely.
We recognize the significant uncertainty tourists are now facing when trying to make travel plans. With this in mind, we are currently offering free cancellation on all of our tours and travel services. For more details, check out our Cancellation Policy During COVID-19 Pandemic.
Uzbekistan and Coronavirus
The first official Covid-19 case was confirmed in Uzbekistan on March 15, 2020. At that time, the government prohibited all public gatherings of more than thirty persons and implemented other restrictive measures to curb the spread of the virus.
As of March 2021, public transport, hotels, cafes, restaurants and other non-essential businesses are allowed to operate but are officially required to adhere to social distancing rules. Beginning April 1, the number of people attending weddings, funerals and other family events will be limited to 100 persons. Everyone is required to wear a mask in public areas and outdoors. Though these rules are not strictly followed, the tourism sector is working hard to ensure that travel to Uzbekistan remains safe.
Uzbekistan began mass vaccination of its citizens against coronavirus in early April. In the first stage, citizens over 60, those with preexisting diseases, healthcare employees, educators and law enforcement bodies will be vaccinated with the AstraZeneca vaccine. Uzbekistan is currently in negotiations with Russia to get 1 million doses of the Sputnik-V vaccine.
Uzbekistan Covid-19 Travel Restrictions
Uzbekistan's visa-free policy has not changed, and nationalities which were previously granted visa-free entry are still allowed to enter without a visa for travel purposes.
In accordance with Uzbekistan covid-19 entry requirements, all international travelers must present a PCR certificate with a negative result when checking in for his/her flight. The certificate must be in English or Russian and taken no more than 72 hours before departure. This certificate will only be accepted from a clinic or company that has been previously approved by the government of Uzbekistan. Anyone who fails to produce such a certificate will not be allowed to board the flight. Passengers are allowed on board only in masks.  
Anyone crossing a land border into Uzbekistan will have the option of presenting a valid, negative PCR test taken no more than 72 hours in advance or of taking an express test at the border crossing.
All countries have been divided into Red, Yellow or Green Zones (see Uzbekistan Quarantine Rules below). As of March 2021, people traveling to Uzbekistan from Germany or a country listed as Green can enter the country freely and will not be required to quarantine upon arrival. Travelers who have visited any country in the Yellow or Red categories within the past ten days are officially required to remain in self-isolation for two weeks upon arrival. As the categories are updated regularly, we encourage you to check the latest Uzbekistan travel advice in relation to your country's status.
Uzbekistan Quarantine Rules
All countries have been divided into Red, Yellow and Green Zones by the Uzbekistan Special Republican Commission.
Anyone traveling from one of the Green countries to Uzbekistan – currently Japan, South Korea, China and Israel – will not be required to quarantine.  
Anyone arriving from a Yellow or Red Zone (most nations not listed above) must sign a paper before leaving the airport agreeing to 14 days of self-isolation at a quarantine- appropriate address of their choice.
Anyone who has been in Great Britain, Italy, Denmark, Austria, Australia, the Netherlands or South Africa in the last two weeks must quarantine for 14 days at their own expense in a designated hotel or at Zangiota Hospital.
As the situation can change rapidly, anyone with travel plans to the region is encouraged to remain up to date on the latest news pertaining to Uzbekistan's Covid-19 travel restrictions.