Uzbekistan Coronavirus - Travel Advice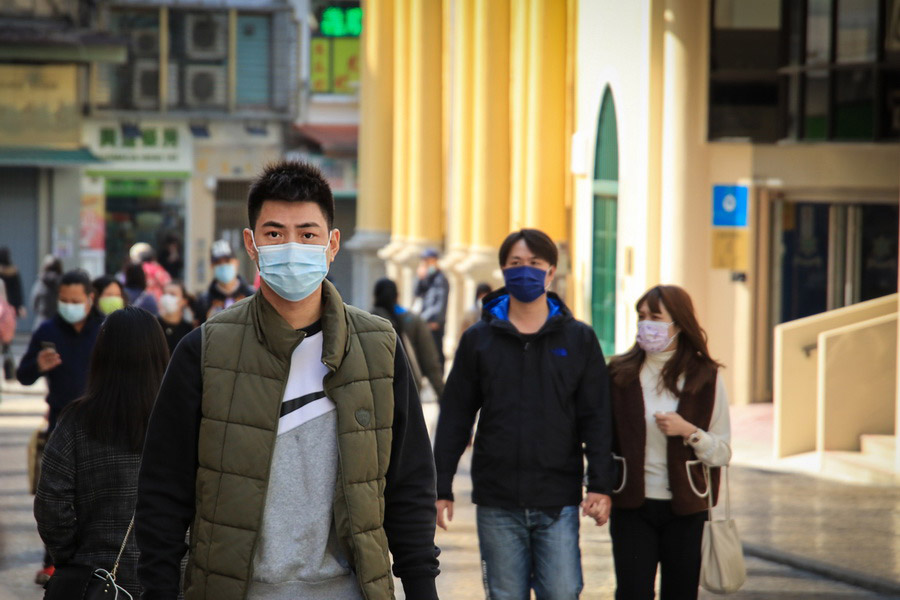 unsplash.com
Last updated: 21 July, 2021
We recognize the significant uncertainty tourists are now facing when trying to make travel plans. With this in mind, we are currently offering free cancellation on all of our tours and travel services. For more details, check out our Cancellation Policy During COVID-19 Pandemic.
Uzbekistan and Coronavirus
As coronavirus cases increase across Central Asia due to the highly contagious Delta variant, Uzbekistan has implemented a range of restrictions. Entertainment facilities may only operate from 8 am to 8 pm and will be allowed to function at no more than half capacity. Eateries may only serve patrons outdoors from 8 am to 8 pm, or by takeout and delivery from 8 am to 11 pm. Health authorities have also recommended that Islamic prayer services be held outdoors and that anyone over 65 years of age perform prayers at home for the time being.
Public transport, hotels and other non-essential businesses are operating but are officially required to adhere to social distancing rules. The number of people attending weddings, funerals and other family events is limited to 50 persons. Everyone is required to wear a mask in public areas and outdoors. Though these rules are not strictly followed, the tourism sector is working hard to ensure that travel to Uzbekistan remain safe.
Uzbekistan began mass vaccination of its citizens against the virus in early April. In the first stage, citizens over 60, those with preexisting diseases, healthcare employees, educators and law enforcement officers were vaccinated with the AstraZeneca vaccine. Since then, the country has also received batches of the Russian Sputnik-V vaccine and a Chinese variant. In July, Uzbekistan introduced compulsory vaccination against coronavirus for citizens over 18 years of age who are working in the service, education and security sectors.
Uzbekistan Covid-19 Travel Restrictions
Uzbekistan's visa-free policy has not changed, and nationalities which were previously granted visa-free entry are still allowed to enter without a visa for travel purposes. Airports are open but scheduled international passenger flights remain limited. All flights between Uzbekistan and Great Britain, Italy, Denmark, Austria, Australia, the Netherlands and South Africa remain suspended indefinitely.
Anyone crossing a land border into Uzbekistan will have the option of either presenting a negative PCR test taken no more than 72 hours in advance or of taking an express test at the border crossing.
Upon arrival to Uzbekistan, all passengers are requested to sign a document agreeing to 14 days of self-isolation, although this rule is outdated and no longer enforced. Tourists arriving to Uzbekistan on an organized tour of 5 or more people are officially exempt from the self-isolation requirement.
In accordance with Uzbekistan COVID-19 entry requirements, all international travelers must present a PCR certificate with a negative result when checking in for their flight, regardless of whether or not they have been vaccinated. The certificate must be in English or Russian and taken no more than 72 hours before departure.
When purchasing travel insurance, please ensure that the plan covers COVID-19 treatment expenses.
Uzbekistan Quarantine Rules
All arrivals from Turkey and India are now required to take a PCR test at the airport (at the expense of the government) and to quarantine until the test results come back within 18 hours. Those who test positive will be taken to a quarantine facility for treatment, while those who test negative will be required to remain in quarantine for a total of 14 days.
Anyone with travel plans to the region is encouraged to remain up to date on the latest news pertaining to Uzbekistan's Covid-19 travel restrictions.
Where Can I Get a COVID-19 PCR Test in Uzbekistan?
There are more than 40 laboratories in Uzbekistan which can provide PCR testing for Covid-19, including the following clinics:
Tashkent:
Tibbiyot Dunyosi, +998 95 199 5500, +998 71 277 5090 (www.td.uz)
Genotexnoligiya, +998 95 198 8303 (www.genetech.uz)
Unilab Service, +998 33 070 1133
Shox International Hospital, +998 71 207 0017 (www.shox.hospital)
Swiss Lab, +998 71 207 6556, +998 95 145 0006
Samarkand:
Samarqand Tibbiy Diagnostika, +998 66 233 9333, +998 66 233 0533 (www.samtibdiag.uz)
Gamma Med Clinic, +998 95 507 3330, +998 93 353 2726, www.gammamed.uz
Parizoda Medical Service, +998 95 500 1848, +998 91 546 6171
Neo-Vita Medical Center, +998 90 530 1144, +998 95 560 1118
Fergana:
Free-Joy Medical Laboratory, +998 91 126 3040
Biotest Medical, +998 90 634 3120, +998 73 244 0033
Kokand:
Evromed, +998 91 202 0077
Nukus:
Medical Centre, +998 78 770 7777, +998 99 503 0303
Emergency Medical Service +998 61 224 8820, +998 91 373 3108
Bukhara
Emergency Medical Service, +998 65 223 3740
Urgench
Emergency Medical Service, +998 62 228 8281, +998 62 228 8270
Please feel free to contact us with any further questions you may have in relation to the latest Uzbekistan covid travel restrictions.