Boysun Bahori Festival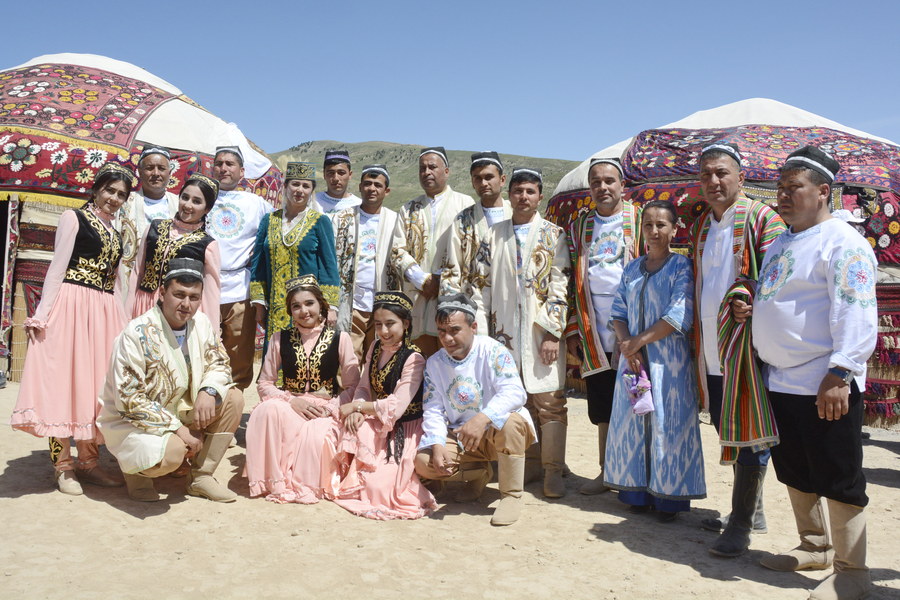 The name of the Boysun (Baysun) Bahori Festival comes from a small city in southern Uzbekistan. Boysun looks like an average village nestled in the Baisuntau Mountains, but the main difference is that those who live in Boysun have preserved their way of life and traditions and live the same way that they have lived for thousands of years, since the pre-Islamic days.
The Boysun Bahori Festival is a celebration of this unique culture. In the era of globalization, these traditions are being lost, and can only be found in small villages far from large cities. The goal of this festival is to gather and preserve these traditions, not only in Boysun, not only in Uzbekistan, but around the world.
In 2001, UNESCO named the culture of Boysun a Masterpiece of Oral and Intangible Cultural Heritage, and in 2002, the first Boysun Bahori Festival was held. Originally, the festival was held every year, but then it fell off. In 2017, the tradition was renewed.
The area around Boysun is especially pretty in the spring, when the surrounding mountains are covered in green foliage and flowering meadows, and for this reason the Boysun Bahori (Boysun Spring) Festival is held in the spring. A large yurt camp is set up near the mountains, and includes workshops and stages, where folk ensembles can perform. There are also arenas for traditional sports, including kurash (wrestling), kupkari (horse game), and other competitions. A special place is given to darboz, or tightrope walking, where acrobats combine circus pageantry with theater.
Visitors at Boysun Bahori can also meet with masters of local crafts and works, as well as with master chefs who are experts in making traditional Uzbek dishes. Take some extra time to explore the mountains around Boysun, a unique corner among popular destinations in Uzbekistan.
If you want to get to know the unparalleled culture of Boysun and other regions of Uzbekistan in one place, then the Boysun Bahori Festival is the best place to be.
| Event | Date | Venue |
| --- | --- | --- |
| Boysun Bahori | May | Boysun, Surxondaryo Region |