Armed Forces Day in Azerbaijan
June 26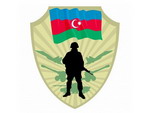 Armed Forces Day in Azerbaijan has its roots in the June 26, 1918 formation of the fledgling Azeri National Army. At that time the Muslim Corps, a military unit established in 1917 to protect Azerbaijanis from the aggression of Russian soldiers, changed its name to the Detached Corps of Azerbaijan. This event marked the birth of the Azerbaijani Armed Forces, which in 1920 were absorbed by the Soviet military when the Red Army took control of Azerbaijan.
After the collapse of the Soviet Union, the national army was re-established and today consists of various branches of ground, air and naval forces and border patrol officers. In 1998, President Heydar Aliyev allocated June 26th as Armed Forces Day in Azerbaijan, an annual public holiday which is celebrated with great fanfare.
Crowds gather in the central streets of Baku to watch a military parade in which every unit participates. Presentations by ground and naval forces are a truly magnificent spectacle which demonstrate Azerbaijan's military power, while the grand finale involves the latest Air Force fighter jets circling over Baku.
Open-air celebrations and other cultural events dedicated to the armed forces are held across the country. Many cities in Azerbaijan host gala concerts dedicated to its soldiers, and citizens hold wreath-laying ceremonies at monuments for fallen Azerbaijani soldiers. Flowers are also laid at the Tomb of the Unknown Soldier in Baku in honor of World War II heroes of Azerbaijani nationality.