Martyrs` Day in Azerbaijan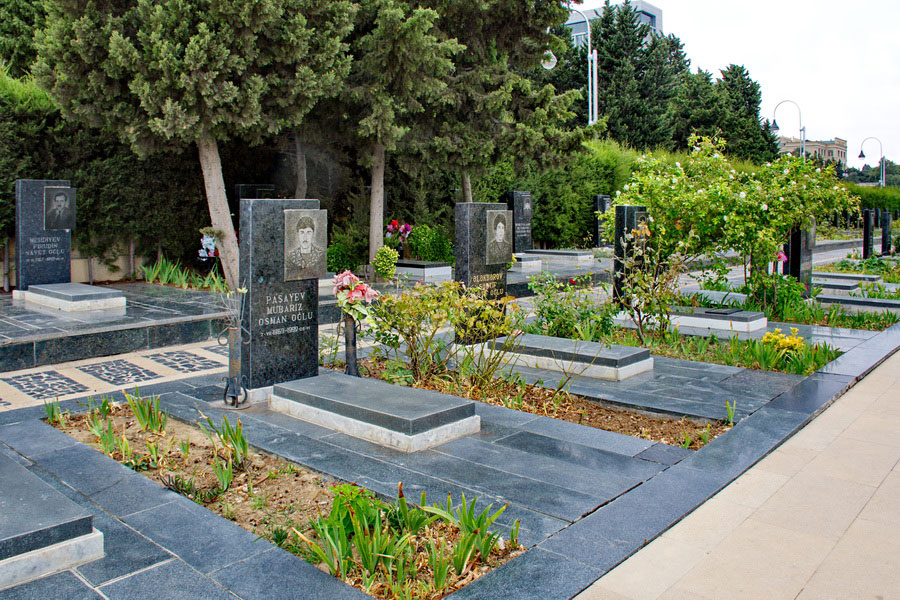 January 20
Martyrs' Day in Azerbaijan (Day of Nationwide Sorrow) commemorates the victims of the tragic events of January 20, 1990, infamously known as Black Saturday or Black January, in which hundreds of civilians perished in Baku at the hands of Soviet troops.
Prior to this dark day in the history of Azerbaijan, Azerbaijanis had been staging protests throughout the country in defiance of what had been happening in the disputed region of Karabakh. Although Baku residents were holding a peaceful gathering, the Soviet government, rattled by mounting unrest in the land, decided to call in troops and impose emergency rule. At 2 am on January 20, 1990, a contingency of 20 thousand Soviet forces arrived in Baku. In defiance of this constitutional infringement, hundreds of civilians banded together against the troops. In the ensuing clashes which lasted for 3 days, nearly 170 civilians were killed and several hundred were injured. The following day, in commemoration of the January 20 tragedy, almost 1.5 million residents proceeded at gunpoint along the central streets of Baku.
After independence from the USSR, Martyrs' Day was declared a national holiday in Azerbaijan. In 2010, the government erected a memorial for the victims in Baku's Yasamal District, where the name of each national hero who perished on Black January is now inscribed on Shekhid Alley (Martyrs' Lane). Every year in commemoration of the January 20 genocide, residents honor the victims by holding a large, solemn procession to the monument, where flowers are laid and tribute paid to the victims.