Republic Day in Azerbaijan
May 28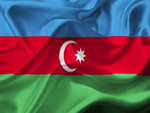 Republic Day in Azerbaijan commemorates one of the brightest days in the history of the Azerbaijani people, the 1918 founding of the Azerbaijan Democratic Republic (ADR) as a secular democratic state.
For many years, Azerbaijan was subjugated to its neighbors, first to Iran and later to the Russian Empire. After the 1918 Russian Revolution and the ensuing liberation struggle of the Azerbaijani people, the National Council of Azerbaijan proclaimed sovereignty for the first time in history. With the signing of Azerbaijan's Declaration of Independence on May 28, 1918 in present-day Tbilisi, Azerbaijan became the first secular, democratic nation in the Islamic world and the first Muslim-majority country to grant women the right to vote.
Azerbaijan's Declaration of Independence outlined the south Caucasus nation's status as an independent republic which guaranteed freedom to all citizens. Unfortunately, the Republic lasted only twenty-three months, for on April 28, 1920, the Red Army invaded the country and the young state lost its independence for the next seventy years.
With the collapse of the Soviet Union, Azerbaijan proclaimed its sovereignty once again. In 1992, May 28 was established as Azerbaijan Republic Day, a national holiday for paying homage to the Azerbaijan Democratic Republic. Every year on Republic Day in Azerbaijan, a general ceremony is held at Buta Palace in Baku, while at a formal ceremony on central Istiglaliyyat Street, Azerbaijan's highest officials lay a wreath at Republic Monument. Concerts and parades celebrating Azerbaijan's history and culture are held across the country, and many schools use the holiday to educate children and youth about Azerbaijan's history.