Quba, Azerbaijan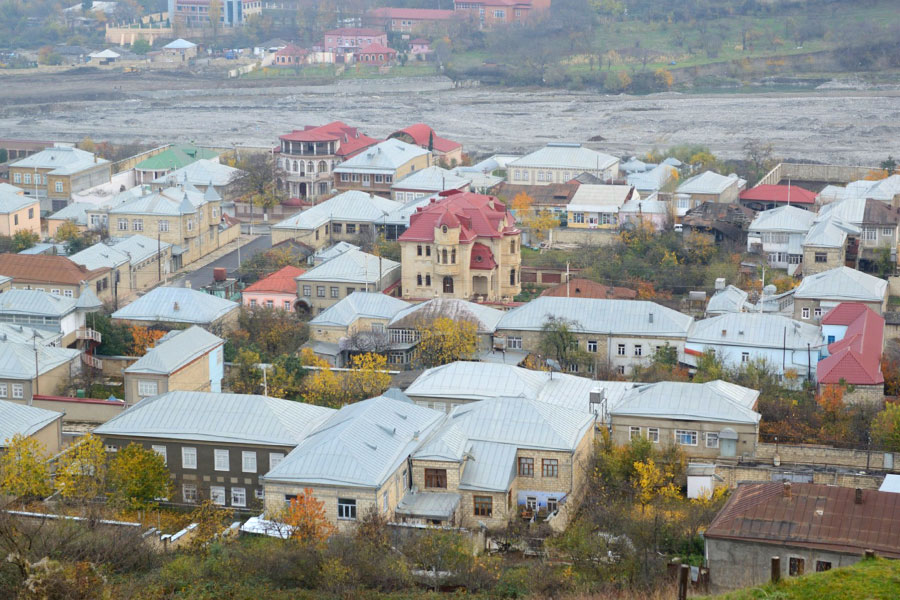 Tours, Attractions and Things To Do in Quba
Quba Travel Guide
Quba is a town in Azerbaijan that's getting more popular with tourists every year. People from all over the world, as well as locals from other Azerbaijani cities, love visiting. It's like a garden full of apple trees and serves as a starting point for exploring the stunning Caucasus mountains. The town is also known for its carpet-making and for being a place where many cultures, including Jews, have lived together for a long time. Quba sits beside a big river called Gudialchay and is surrounded by mountains, lakes, and waterfalls.
You should also check out the smaller villages around Quba to get the full experience. You'll definitely want to buy some unique souvenirs and you'll probably want to tell all your friends and family to come visit too. Quba really has everything you need for a great vacation.
Quba Landmarks and Attractions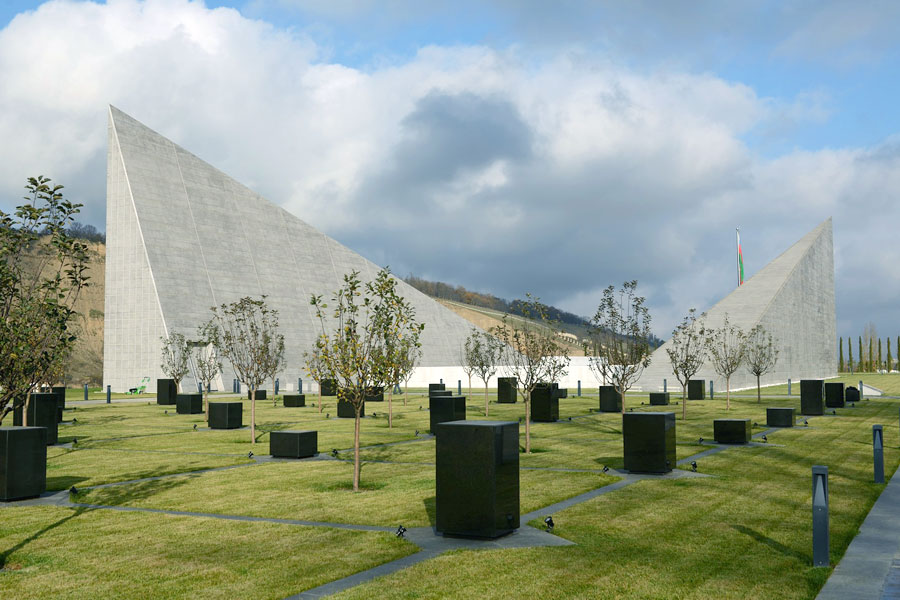 The town is known for its red brick buildings, and one of the most famous is the Juma Mosque. The mosque has a unique shape, like an octagon, and is topped with a huge dome that's 16 meters across. There are no columns inside, which shows that it was built by really skilled craftsmen.
The biggest and oldest park in town is Nizami Ganjavi Park. It's a great spot full of trees, statues, and monuments. There's even a building for a chess school that was built in 2011. Whether you want to learn chess or just enjoy the park, it's a great place to relax.
The main staircase in the park is a cool spot, featuring unique statues and leading you down to the banks of the Gudialchay River. You'll also find another famous landmark there: an arch bridge built in the mid-1800s. This bridge is the longest in Azerbaijan at 275 meters. Once, there were seven bridges around Quba, but floods have destroyed all but this one. The bridge's red brick construction helped it survive.
Only walkers are allowed on the Quba arch bridge. After a relaxing stroll with views of the river, you can cross to the other side and visit Krasnaya Sloboda. This village is home to Mountain Jews, a community that has kept ancient Jewish traditions alive for centuries. They originally moved here from Northern Iran during the Sassanid Empire era and have their own language, which they call "Juuri."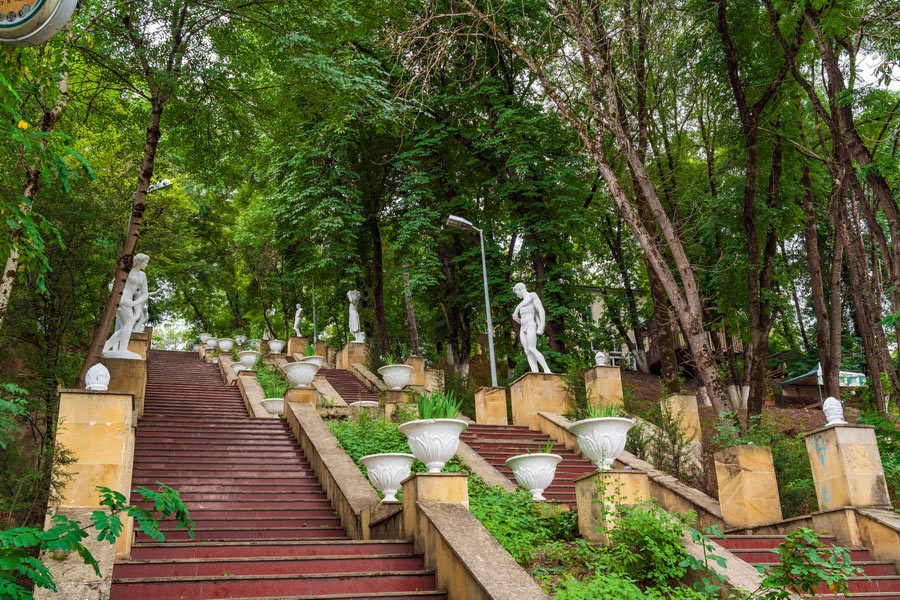 Krasnaya Sloboda is made up of nine neighborhoods, each with its own synagogue. The houses here are more like fancy villas or even palaces, thanks to the many wealthy locals. Some are even millionaires! The village has produced well-known people in science, art, and business. Even though they could live anywhere in the world, many come back to build luxury homes here. Don't miss out on visiting the central synagogue and the world's first Museum of Mountain Jews while you're in town.
The Chukhur Hamam bathhouse is a 19th-century spot that even Alexandre Dumas used to visit! It's made of two big domes that helped keep the place warm and humid. The bathhouse is built out of red bricks, which is why people in the city call it the "Red Bathhouse." These bricks are heat-resistant, so both the walls and floors are warm to the touch. Nowadays, it's not a working bathhouse but serves as an historical monument.
You should also check out the House-Museum of Abbaskuli Bakikhanov. He was a man of many talents: a poet, writer, diplomat, translator, and educator who made a big impact on Azerbaijani literature. The museum is in a 19th-century building where Bakikhanov lived and has over 10,000 items like photos, books, and personal stuff. It's also a museum about the local area, featuring exhibits about Quba and its district.
If you're up for an adventure, head to the Gigilchay fortress. It's a huge defensive wall that goes on for 50 kilometers. The main part is the Chirag-Kala Tower, sitting high up on a cliff. The name means "lamp," and it was used to spot enemies and send signals using fire. The tower is built with alternating layers of brick and stone, similar to the Maiden Tower in Baku. Getting to the top isn't easy, but if you make it, the view is amazing. You can even see all the way to Derbent, another point in the chain of signal towers.
If you're looking for a real hidden gem, head to the mountain village of Khinalug. It was pretty much cut off from the rest of the world until just a few years ago because there was no paved road. People have lived here for thousands of years, developing their own unique culture, traditions, and language. The village sits over 2000 meters above sea level, so winters can be super cold, sometimes hitting -30°C. To stay warm, locals make bricks out of dung and straw. The village has only 360 houses, and they're built in a unique way: one house's roof serves as the yard for the house below it. The locals are friendly and happy to show you around and tell you about life in these challenging conditions.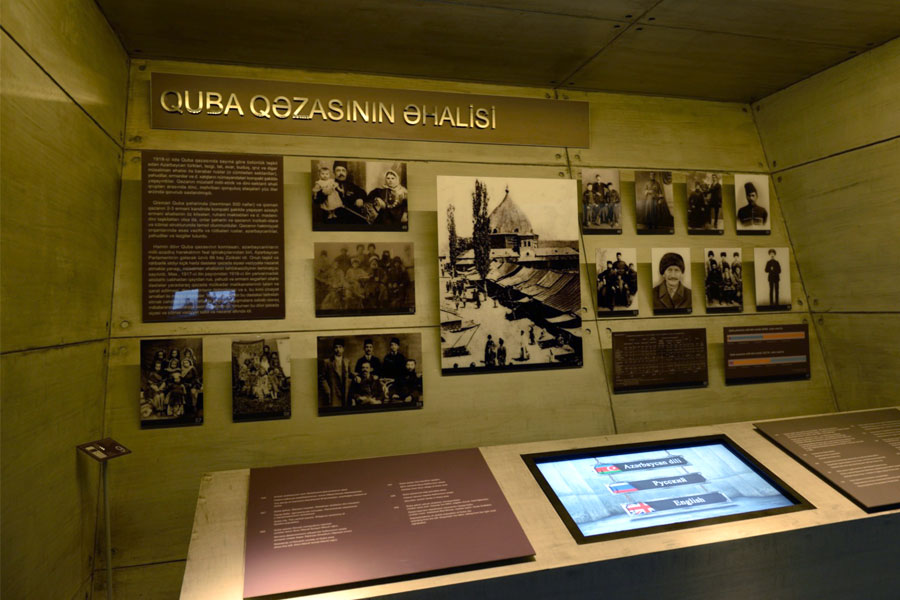 For a nature break, check out the Afurdja waterfall. It's the tallest waterfall in Azerbaijan, dropping 50 meters to the ground. Trust me, standing next to it is an experience you won't forget. There are cafes near the waterfall where you can grab a quick bite and some tea and desserts.
Health Retreats in Quba
Quba isn't just for sightseeing; it's also a great place for a health retreat. One of the best spots is the Shahdag Quba & Truskavets Medical Sanatorium. They offer comfy rooms, top-notch medical check-ups, a bunch of treatments, and fun spots to relax and play. Guests rave about the high level of service, the variety of food, and the overall chill vibe that lets you truly unwind. They've even got a swimming pool and a small water park for both kids and adults.
Quba Cuisine
If you're looking to dive into some unique flavors, don't miss the village of Krasnaya Sloboda, where you can experience authentic Jewish cuisine. The Mountain Jews here have lived among Muslims and Christians for centuries but have still managed to keep their culinary traditions alive. Their food follows kosher rules, meaning you won't find meat and dairy on the same table, and pork is a no-go.
Here's what you can expect to find on the menu in Krasnaya Sloboda:
Shomokuftai bebei: Think beef or lamb cutlets served alongside potato slices, all swimming in a tasty broth.
Yarpag'i: This is a twist on stuffed cabbage, sometimes using spinach leaves instead of cabbage. It's all covered in a rich sauce and usually comes with a side of boiled rice.
G'ailyo: A scrumptious mix of spinach, stewed beef, onions, and egg whites.
Hoyagusht: A chicken and egg dish that can also be made with fish or veggies like eggplant and potatoes. It's seasoned with chestnuts, ginger, and turmeric, giving it a unique and vibrant flavor profile.
Osh Turschi Govorme: This is the crown jewel of Mountain Jewish cuisine. It's a kind of spicy pilaf made with rice, sour fruits, and roast meat like beef, turkey, lamb, or chicken. It's studded with apricots, raisins, dried alycha, and chestnuts, and it's so good it'll make your mouth water just looking at it.
Gitob: This is Krasnaya Sloboda's take on Azerbaijani kutabs, which are pies filled with a variety of ingredients. Here they're packed with an assortment of greens like mountain cilantro, green onions, spinach, radish shoots, dill, sorrel, and lettuce. They're fried to perfection and served hot, often slathered in butter. Trust me, you don't want to miss out on

this

treat!
What to Bring from Quba?
If you're looking for the perfect souvenir from Quba, you can't go wrong with a traditional Azerbaijani carpet. Quba has been a hub for carpet-making for ages, where local artisans craft intricate designs that are both functional and beautiful. These carpets are a cozy addition to any home and are even practical in cold weather, thanks to their insulating qualities.
Originally made from wool, these carpets often feature up to 35 different types of designs, each one a testament to the skill and creativity of the weavers. A Quba carpet is more than just a pretty decoration—it's a symbol of the region's rich culture and the craftsmanship of its people. So, if you're looking to take home something that truly represents Quba, these carpets are a must-buy.