The Cathedral of Christ the Saviour, Batumi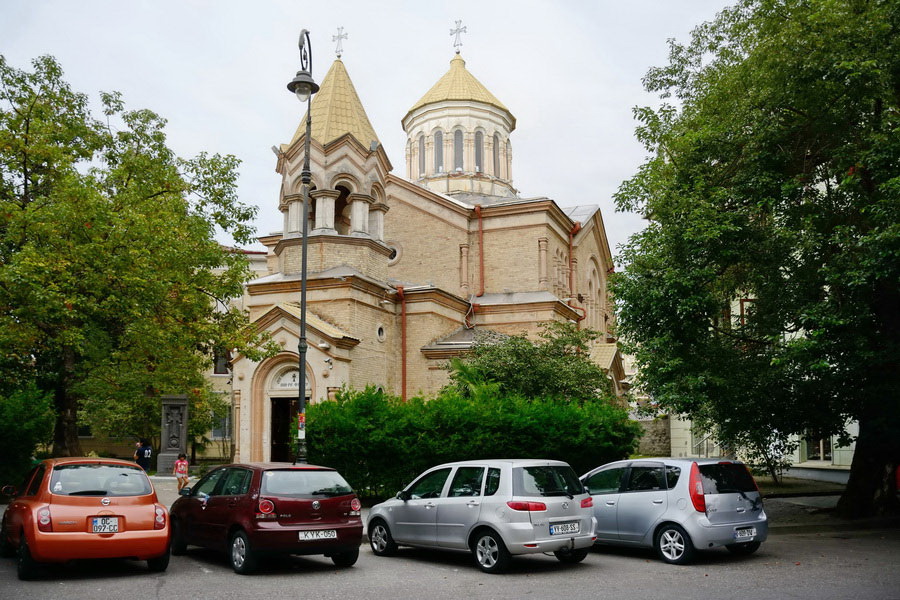 Batumi is a multinational city where there live a great many of the representatives of different religions among which are the Orthodox Armenians. That is why one of the best-known churches in the city is considered the Armenian Apostolic Church, located in Konstantine Gamsakhurdia street.
This church as many other churches of Batumi, has its own history. In the period from 1885 to 1887 the construction of the Armenian Church was under way, the Church project was developed by the Austrian architect Robert Marfeld. The Church had been operating up to the beginning of the XX centuries, when it was closed by communists and used as a storehouse. In 1959 the Church building was rebuilt again to an observatory.
After disintegration of the Soviet Union, the Armenian community and Armenian government began taking active measures to make the church going again. In 1992 the temple was given back to the Armenian Diaspora and in 1995 it began its operation. From 1993 to 2000 the temple was reconstructed.
The Armenian Apostolic Church in Batumi is small and rather simple in its decoration and décor. One of the features of the Church is glass painting, where there are eight-pointed stars which are not normally characteristic for Christianity in general, but it is a generally known fact that the Armenians were the first orthodox Christians that is why their symbolics is more ancient and close to the original. Number eight in the Christianity has a meaning of the future, since God created the Earth for six days, the seventh day will last till the Judgment Day and the eighth day represents the Paradise or Eternity.
Another feature of the Armenian Church in Batumi is the tree planted by the well-known artist, collector and art patron Ivan Ayvazovsky in the Church yard.