Saint Nicholas Church in Batumi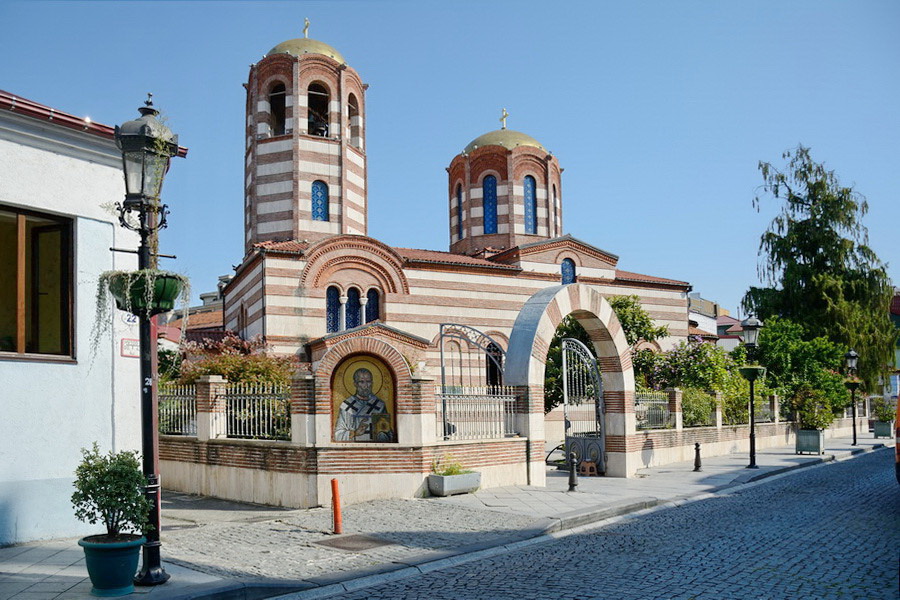 The St Nicholas Church is located in the very center of Batumi. This Church is more than 150 years old and it is one of the oldest churches in the city. An initiator of construction of the Church was the Greek community of Batumi headed by mayor of the city Ilya Efremidi, Greek by nationality.
In 1854 when Efremidi became a new mayor of the city he undertook large-scale construction works. His activity pleased the Turkish authorities and they gave him their permission to build a temple but only without bells.
In 1865 the Greeks begin to build the temple on the land donated by Ilya Efremidi in favor of the temple. The money for construction of the temple was raised by the parishioners. The Temple became not only just a cultic building it was also the place where the life of the Greek community of Batumi was concentrated. From 1894 till 1898, there operated male and female schools as well as a cantorial which was considered one of the best choirs in Batumi. In 1878 Russian military troops brought a bell, which still decorates the temple up to date.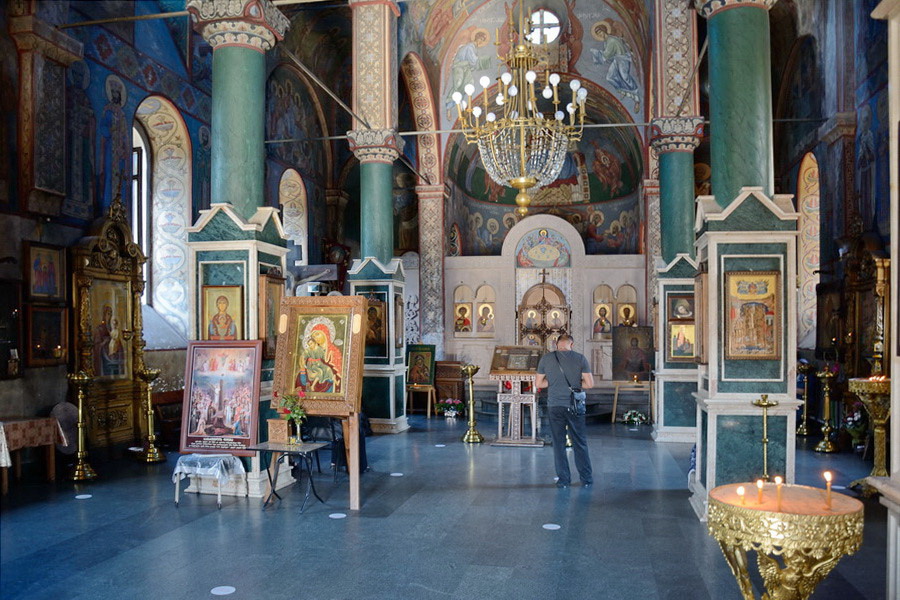 The St. Nicholas Church before the construction of the Blessed Virgin Mary Church was a cathedral church. The first service was administered there in 1871. Early in the XX century, the Greeks from Khiros Island presented the Church with the icons of St. Nicholas, Blessed Virgin Maria and St. George. On the western wall of the Church there is a memorial stone bearing an inscription in Greek "The Greek Church of St. Nicholas. Construction period is 1865-1871".
In the 30-s the St. Nicholas Church suffered the fate of many other religious structures in the whole territory of the Soviet Union. It was closed and delivered to the possession of the government. Almost during 20 years the Church did not work and only due to the efforts of the Georgian intelligentsia, the St. Nicholas Church was re-opened in 1946. In the same year the first restoration works were carried out started on the donations contributed by the Orthodox community of Batumi. The second stage of the restoration works was carried out in 1998-99. This time not only the external architecture of the building was subject to renovation but its interior as well.
Nowadays the St. Nicholas Church is not only a cultic monument but also one of the city's most beautiful architectural and historical monuments.