Georgia Tourism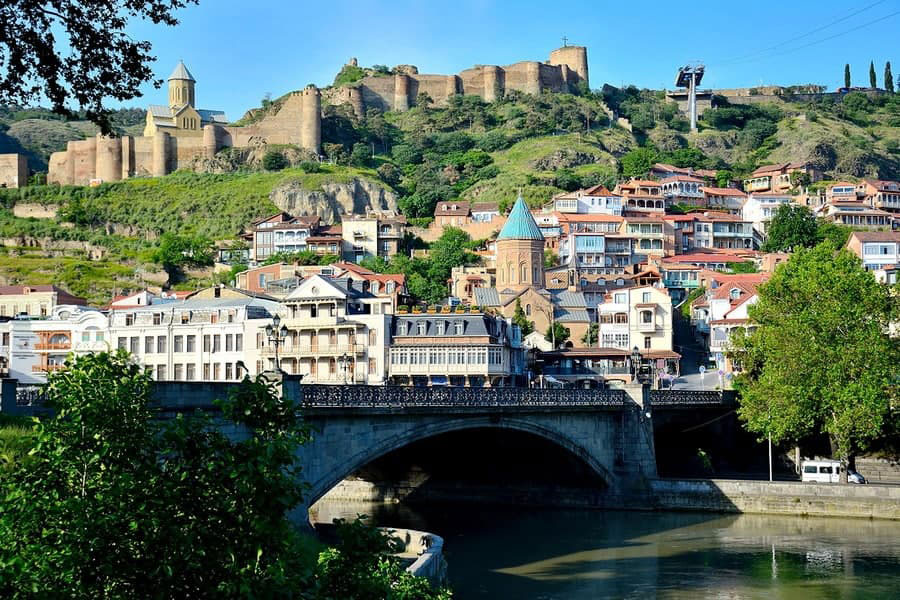 Georgia Tourism
Contents
Roam, travel, hike, explore, taste, and discover amazing Georgia
Why should you visit Georgia?
Travel experiences can be powerful, for through them, we become inspired to take chances, to take action and to strive to live a better life. Georgia tourism has the power to give you a fresh perspective on life and to transform an ordinary vacation into an extraordinary adventure.
If you're wondering just what Georgia is famous for, the answer is a long one, for while Georgia may be compact in size, it is packed with diverse and unforgettable experiences. Georgia is neither Europe nor Asia, but a splendid blend of both. Located at the crossroads of continents, civilizations, cultures, confessions, lifestyles and languages, the country of Georgia has somehow managed to forge and preserve its own authentic character through the centuries.
From the graceful Georgian script welcoming you at the border to the melodic sound of an unknown language whose meaning is conveyed to you through the warm smile of locals, it's clear from the moment you step foot in the land that something magical awaits you. Like Alice in Wonderland, prepare to discover a country of legends, boisterous yet friendly people, deep-seated spirituality and hypnotic nature.
Surrounded by the high Caucasus Range, where the Greek god Prometheus was chained, you can retrace the romantic voyage of Jason and the Argonauts in their quest for the Golden Fleece. Take a reviving sulphur bath in capital city Tbilisi and feel the breath of the Black Sea at the ancient Roman port city of Batumi. Untangle the mystery of Svaneti, the Kingdom of a Thousand Towers, and sense the bravery and devotion of locals when visiting the fortified villages of Shatili and Mutso.
Start you mornings at ancient fortresses and cave towns before continuing to medieval cathedrals and monasteries. Witness the drama of Soviet times or learn about modern Georgia through glass homes and cutting-edge architecture. Feel the nation's heartbeat in sweet, sacred songs and experience time stand still in the rhythmic flow of Georgian dances. Eat like a king at a traditional feast, allowing each sip of Georgian wine to dissipate your worries and remind you how to embrace the present.
Take a chance and come live life to the fullest in Georgia!
Is Georgia expensive to visit?
Traveling to Georgia can be expensive if you wish to jet about, stay in luxury hotels and eat in trendy restaurants. Thankfully, the most rewarding style of Georgia travel - living with local families or in small guesthouses, cooking delicious Georgian food, taking walking tours and public transportation – is also the most affordable.
Fly to Georgia on one of the cheaper airlines: Wizz Air flies to Kutaisi International Airport from Europe or Turkey, and Ryanair to Tbilisi International Airport from a number of European ports. Instead of airport taxis, hop on the bus where, along with saving extra money, you can interact with Georgian people and gather insiders' tips for your upcoming travels.
Staying at local guesthouses, hostels and apartments is quite affordable, with prices starting at 10 USD for accommodation including a comfortable bed, generally central location and warm hospitality. Meals at small cafes cost anywhere from 3 USD, while purchasing groceries at small bakeries, shops and markets will allow you to save money while supporting local businesses.
Most museums offer detailed descriptions in English, along with free brochures. The Tourism Information Centers, located in almost every major city, offer free tourist maps of Georgia, informative brochures and friendly staff who can answer any questions you have and offer valuable suggestions for your travels.
Cities can be explored on foot or with public transport that is both cheap and comfortable. There are central bus stations in every city, from which you can catch onward transportation. Travel from Tbilisi to almost every in-country destination is possible by minibus or shared taxi, with prices starting from 5 USD.
English road signs and the free maps provided by the Tourism Information Centers will prove helpful in your independent travels. Should you still find yourself lost, most locals will be happy to give you directions or accompany you to your destination. Although few people will understand English in the smaller villages, many will nevertheless be happy to offer you a glass of wine and show you around their homeland!
With a little creativity and a sense of adventure, Georgia can be explored on almost any budget.
Is Georgia a safe country?
When choosing a travel destination, one of the first questions on many people's minds is safety. Thankfully, Georgia is a safe destination for tourists, whether you're a solo female traveller, a backpacker, an experienced digital nomad or a family with small children. Georgia tourism statistics indicate that since the mid-2000s, the number of tourists visiting Georgia and its Black Sea coastline has been increasing each year, and with this steady increase the country continues to take proactive steps in its fight against crime and corruption.
Georgia has one of the lowest crime rates in all of Europe. The World Economic Forum honored the country by ranking it 34th in terms of national security, and according to a 2019 travel advisory published by the US State Department, Georgia was declared among the safest countries in the world for US travelers.
Through the Covid -19 pandemic, Georgia has demonstrated its ability to deal with the crisis by managing to maintain one of the lowest numbers of cases in the world. The country is often referred to as a "heathy island" and considered a safe destination for travel by leading world health organizations. Additionally, most Georgian roads have been paved, the rail lines have been re-laid and traffic regulations are up-to-date. Police officers patrol the cities nonstop, particularly the tourist-heavy areas, to ensure safety and order.
If you cannot speak a word of Georgian, you're in good company among most of its tourists. Thankfully, English can be found on most road signs, taxi apps, bus stops, metro announcements and restaurant menus. Most young people communicate quite well in English and will willingly teach you the most useful Georgian words and phrases.
What is the tourism like in Georgia?
Georgia is home to an eclectic mix of cultures, ethnicities and dialects sure to delight visitors with interests as diverse as the country itself. No matter your style of tourism, you can find it on the menu in this country of dramatic clouds, oversized snow-capped mountains, green forests and pristine rivers. Be forewarned, however, that it's hard to pack the full experience which Georgia tourism offers into just one vacation, so you may well be inspired to start planning a second trip while still enjoying your first.
Cultural and Historical Tourism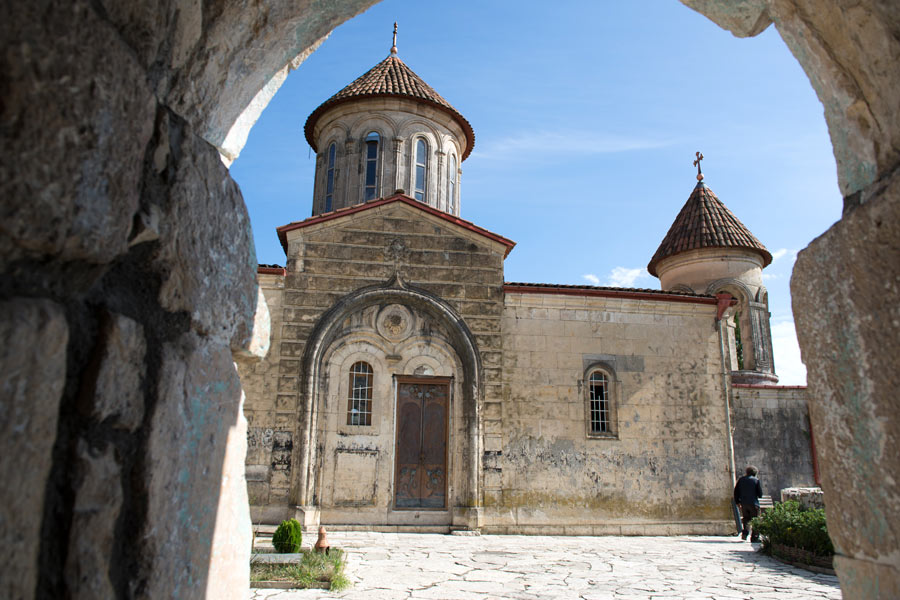 Located at the crossroads of Western Asia, the Middle East and Eastern Europe, Georgia is an inspiring mix of diversity, rich history and breathtaking landscapes infused with towering Caucasus Mountains, romantic Black Sea beaches and fertile valleys blanketed in a pleasant Mediterranean climate. Against such a backdrop, cultural tours of every variety await the curious sojourner.
Vestiges of Georgia's infant days are everywhere. Dig up early history at Dmanisi, an inconspicuous town inhabited by the first Europeans some 1.8 million years ago. Take a romantic trip with Argonauts, helping Jason in his quest for Medea and the Golden Fleece in the Colchis wonderland at Kutaisi, or revive pre-Christian belief at the pagan cave city of Uplistsikhe. Read more…
Adventure Tourism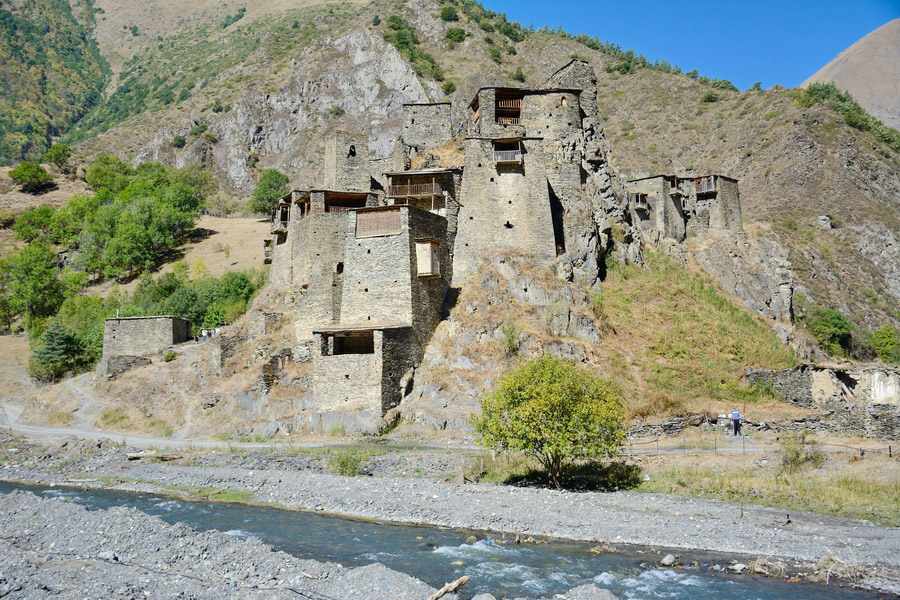 For those in search of extreme adventures, Georgia tourism offers you rafting on the Aragvi and Rioni Rivers or paragliding over the mountains in Gudauri and Kazbegi, sure to provide an adrenaline rush. Bask in the limitless freedom of mountain biking or horseback riding in stunning, remote nature or conquer Georgia's off-roads in a 4WD. Travel one of the most dangerous roads in Europe, the Abano Pass, which leads to the beautiful and historic Tusheti Region.
Mestia, Ushguli, Shatili, Mutso and Omalo regions offer remote hiking trails through the verdant forests and boisterous rivers of the Caucasus Mountains, which climb to over 5000 meters. (Even before arriving to Georgia, catch a glimpse of the lifestyle of the mountainous Georgians through the poems of beloved local writer Vazha-Pshavela, who describes the rugged lifestyle of the country's most mysterious peoples.) Read more…
Sustainable and Ecotourism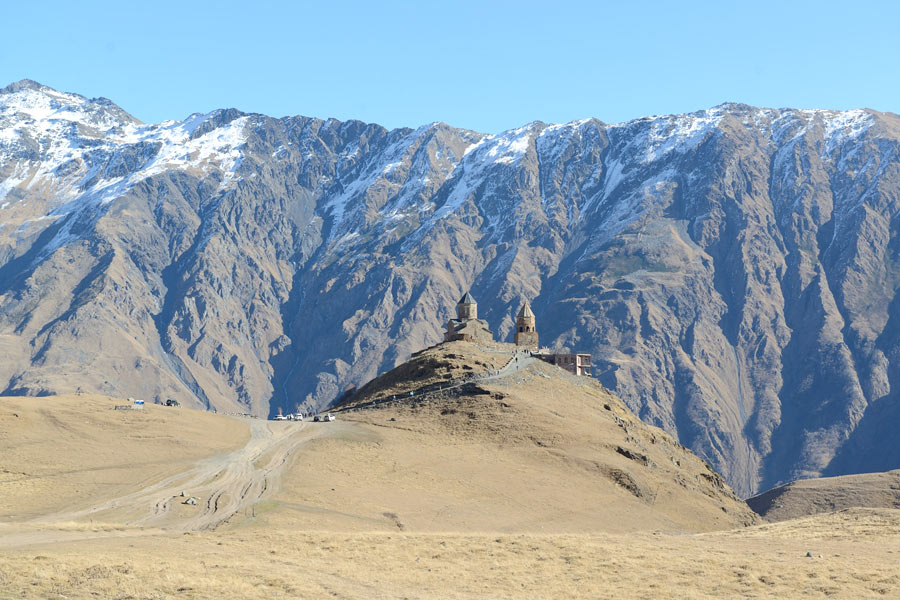 Picture a responsible vacation of participating in rural community development, immersing yourself in local culture, supporting small businesses and mindfully exploring the untouched nature of mountain enclaves. Ecotourism in Georgia is all this and more, a trip sure to exceed your expectations.
Many of the greatest things to do in Georgia are outdoors, where over forty percent of Georgia's land is covered in rich forests offering a wide range of ecosystems and bio diversities. National protected areas comprise twenty percent of Georgian territory and include recreational zones, safe hiking paths, horseback riding trails, camping sites and bird watching points.
Your exploration can begin near the capital city, where Tbilisi National Park provides pleasant walking trails, stunning nature and panoramic views of the city. The high-altitude Svaneti and Kazbegi regions are home to unique bird and flower species, remote villages, endangered dialects, ancient fortifications and a captivating calmness, an ideal destination for those who seek authenticity and a comprehensive taste of the country.
Ecofriendly tours can be arranged in the protected areas of Lagodekhi and Tusheti, Okatse Canyon, the caves in Imereti Region and Borjomi - Kharagauli National Park, which covers one percent of Georgian territory. Hiking expeditions, tours on horseback, camping, off-roading and rafting excursions all provide a unique perspective on nature. While in country, be sure to watch the majestic sunsets over the Black Sea!
When you're ready to be around civilization again, come prepare classic Georgian dishes in a cooking class as you learn about the different flavors prevalent in each region of the country. Make felt in the village of Kazbegi and learn how to create local minankari enamel jewelry. Pan for gold dust in the Enguri River or produce wine in the historic family wine presses in Kakheti Region. Return from your travels having been enriched through cultural programs, a deepened appreciation of the environment and one-on-one interactions with some of the friendliest people you'll ever meet.
Winter Tourism or Skiing in Georgia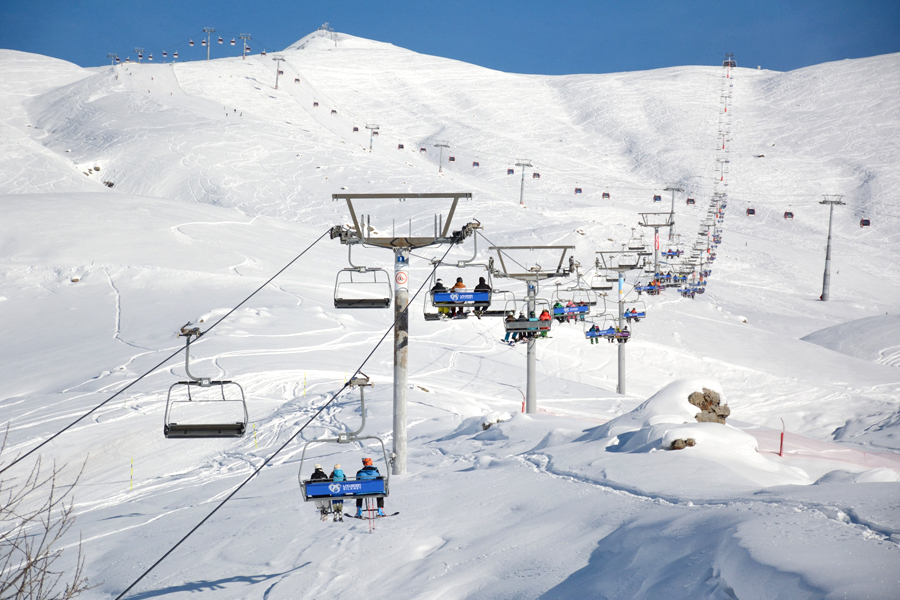 Although summer is widely regarded as the ideal season for travel, winter tourism in Georgia will quickly dispel this myth. If you've been asking yourself "When should I go to Georgia?", we encourage you to consider a winter vacation.
Ski enthusiasts will find everything and more in Georgia's numerous ski resorts. The well-developed infrastructure, sharp variations in altitude and unlimited possibilities for freeride, back country and heli-skiing in Gudauri and Mitarbi will leave even experienced skiers satisfied. Bakuriani, which can be reached by the lovely and iconic Kukushka train, is ideal for a family vacation. Read more…
Religious Tourism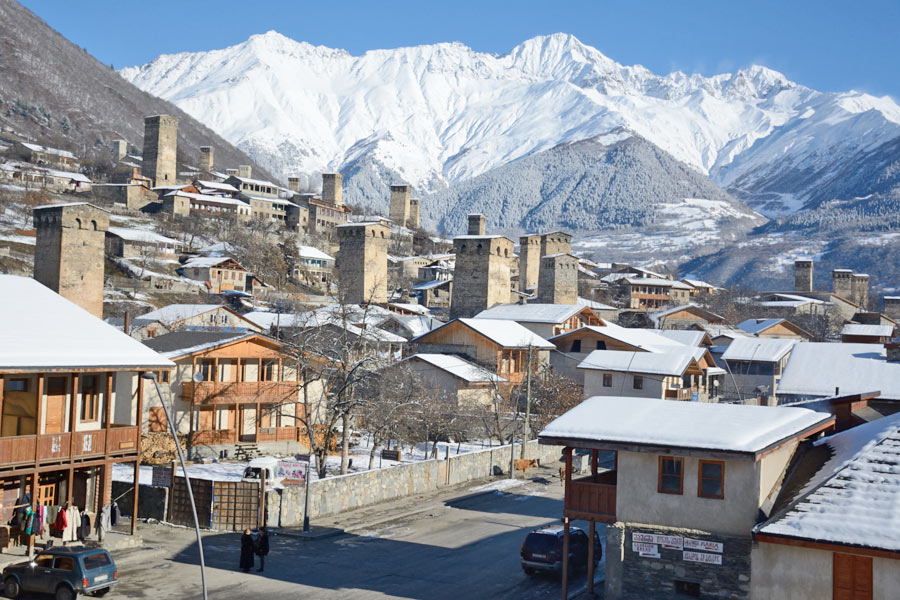 Georgian religious tourism acknowledges the central role of faith in the nation, offering visitors a glimpse of this devotion through the heart-stirring sounds of sacred songs and the stories of belief brought to life in active monasteries, packed cathedrals and the icons of beloved Georgian saints.
Tbilisi, the capital of Georgia, has been welcoming people in peace and friendship since it was founded. Within a five minutes' walk from each other are three distinct neighbourhoods that together formed the ancient 5th century capital. The central section, situated near Kote Apkhazi Street, was ethnically Georgian and today is filled with Christian cathedrals, a synagogue and a Catholic church. The second section, near Avlabari District, was ethnically Armenian and the third area, encircling the baths houses in Abanotubani, was traditionally Muslim.
Georgia is a prime destination for religious tourists. The country's pre-Christian beliefs, expressed in unique legends and myths in each mountain village, often takes visitors by surprise. Some guests are drawn to the country's unique Jewish heritage rooted in the Jewish migration during Babylonian captivity in the 6th century BC., while others wish to visit a rare mosque in Tbilisi where Sunni and Shia Muslims pray side-by-side. Read more…
Food Tourism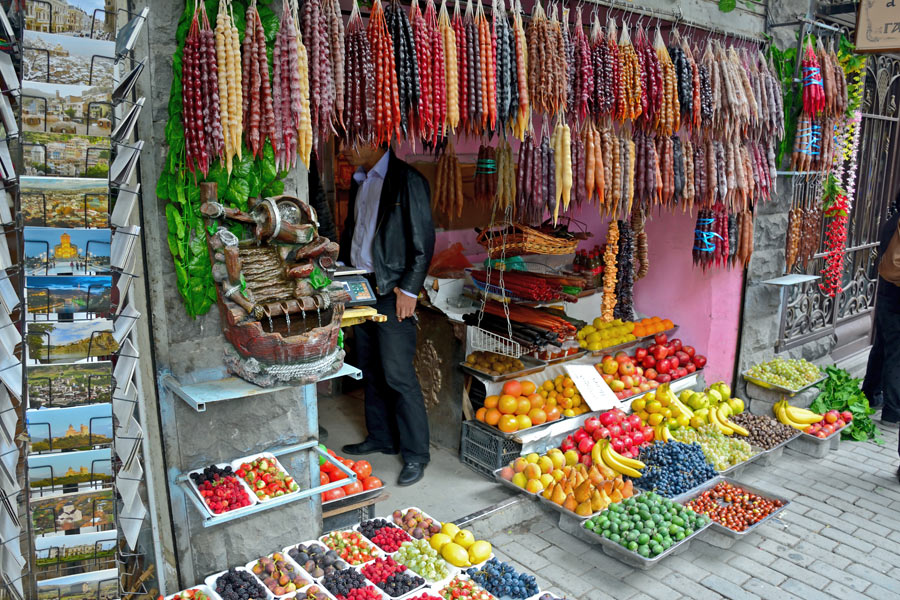 Georgian cuisine is a tangible reminder of the country's location at the crossroads of the Silk Road, where influences from peoples far and wide can still be tasted in every sumptuous bite of authentic Georgian fare.
Although each region proudly lays claim to its own culinary specialties, from the khachapuri cheese bread in Mingrelia to kebabs in Kakhetia, the local diet is marked by a love for juicy meats, freshly baked breads, homemade cheeses, freshly grown produce and dairy products.
Food tourism in the country of Georgia can include cooking classes and wine tastings, orchard visits and mineral spring samplings, coastal dining and hearty mountain meals. Come prepared to enjoy everything from fine dining to simple street food as you fall in love with the Georgians and their superb cooking. Read more...
Wine Tourism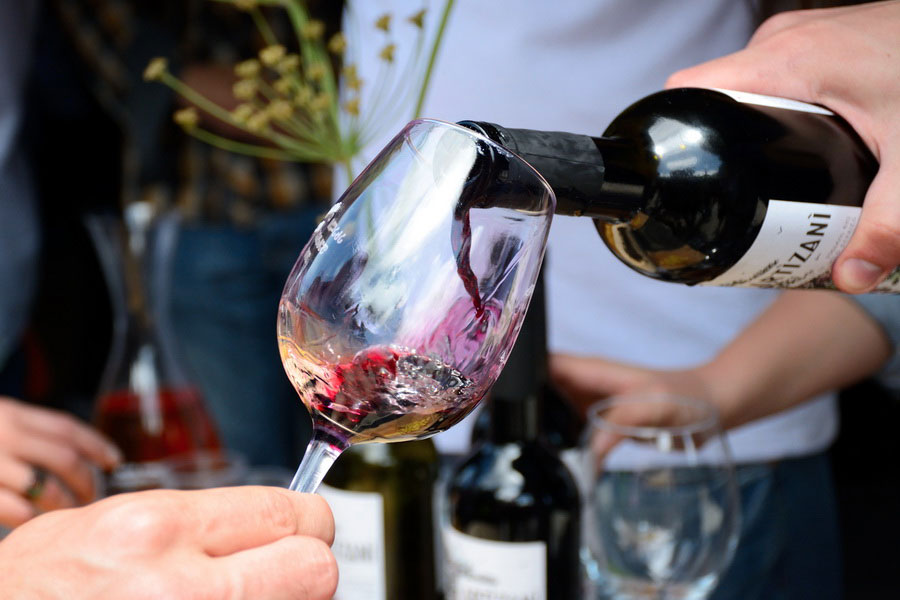 Wine production in Georgia dates to at least 6000 BC, making it one of the oldest wine-producing countries in the world. Wine has helped to shape the country's trajectory, having long been tied to the people's religion, identity and everyday life. Its unusual wine production methods have garnered worldwide recognition, and its unique and diverse wines, developed from more than 500 grape varieties, are unmistakable. Not surprisingly, wine has become one of Georgia's main exports, and wine tourism a booming industry.
Many Georgia tourism packages include activities or entire trips centered around the country's pervasive viticulture. Tours of famous and family wineries, wine tastings, firsthand experience of Georgia's renowned winemaking methods, harvest holidays and toast-filled feasts – wine tourism in Georgia is nothing short of delightful! Read more...