Wine Tourism in Georgia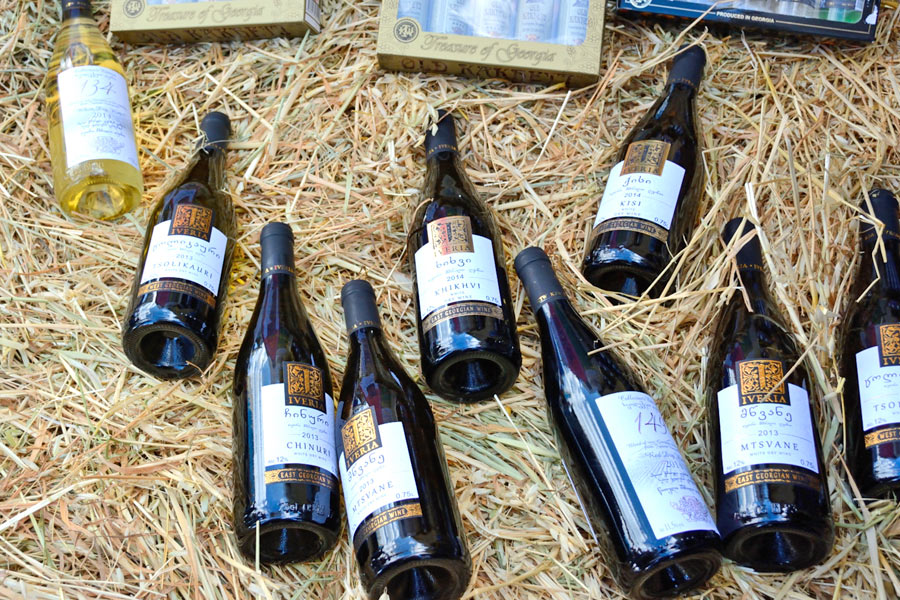 Wine Tourism in Georgia
Archeologists found old pottery shards in Georgia dating back to 6000BC which verify that it is one of the oldest wine-producing countries in the world. Wine has formed an important part of the history, lifestyle and traditions of the country, and even the national coat of arms depicts grapevines. Wine culture has always been interlinked with religion, identity and the everyday life of Georgians, evidenced by the many cathedrals decorated with vine branches and the sacred songs extolling this magical beverage. When Saint Nino converted Georgia to Christianity, she was, of course, holding a cross made of vines.
UNESCO gave the status of Intangible Cultural Heritage of Humanity to the traditional Georgian method of producing wine in clay pitchers, called qvevri. The county continues to use this technique in wine production, the result being unique wines with rich and exquisite tastes that attract visitors the world over.
There are more than 500 grape varieties in Georgia. The most famous one is Saperavi, which produces red dry and semi-sweet wines such as Saperavi, Mukuzani and the king of Georgian wines, Kindzmarauli. Delicious white wines are produced from Rkatsiketli, Mtsvane and Kisi grapes.
Wine is one of the main exports of Georgia, and although you can buy Georgian wine in almost any country of the world, if you wish to experience the original taste in an authentic setting, nothing compares with a trip to the source itself. Realizing this, many Georgia tourism packages offer tourists the chance to visit authentic wineries, observe traditional winemaking methods, taste delicious and exotic wines and experience famous Georgian hospitality all served up in a peaceful and welcoming environ.
Georgians believe that each guest is a gift from God, and as such, every feast is a small celebration. The toastmaster, who is always the most educated and literate person at the table, charms guests with beautiful toasts, poems and even songs. Visit a local family once, and you will come back again and again, as if returning to beloved friends ready to welcome you with sincere joy…and a glass of wine!