Religious Tourism in Georgia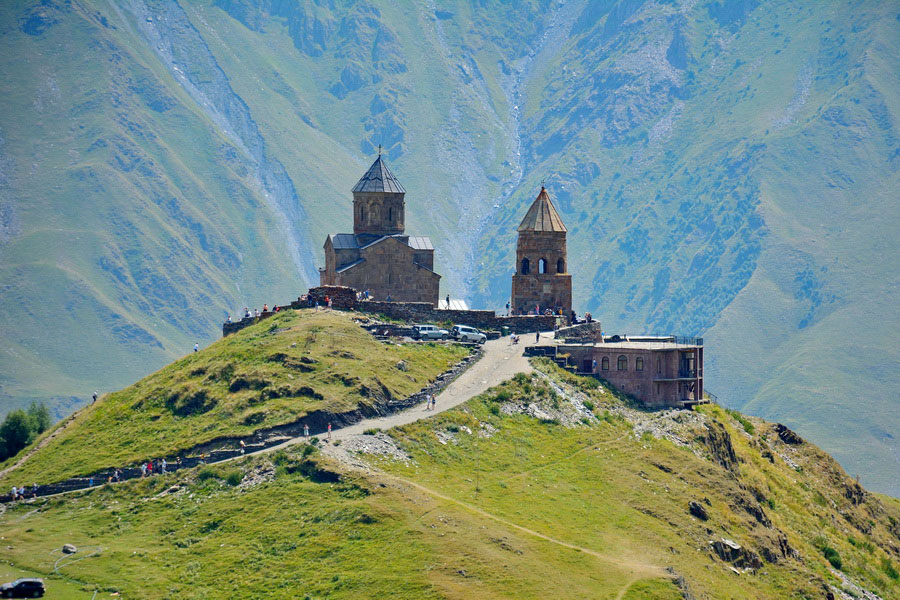 Most religious tourism in Georgia is centred on the countless cathedrals and monasteries of the Georgian Orthodox Church. The apostle Andrew purportedly preached Christianity in the region in the 1st century AD, and since then religion has played an important role in the formation of Georgian values, traditions, politics, education and lifestyle. In 337 AD, Georgia became the first country to adopt Christianity as a state religion.
For centuries, Georgia's treasures were hidden in its churches and monasteries. Monks and nuns, charged with preserving traditional manuscripts and icons, were also entrusted with passing along stories of Georgian bravery from one generation to the next. Locals believe that in the Battle of Didgori, where Georgia attained one of its greatest victories, St. George himself was leading the soldiers in the fight. The most beloved ruler of the country, Queen Tamara, was always blessing the army before a battle and continued to pray until the final victory was won. Throughout the ages, monasteries doubled as educational centres, with famous scholars from across the world invited to the academies at Ikalto and Gelati.
Georgian church architecture is distinguished by its beautiful ornamentation of vine branches, religious figures and symbols. In Svaneti, where Saint George is viewed as the main protector of the people, most of the churches were built in his name. In Mtskheta, the ancient capital and religious centre of the country, the sacred Robe of Christ on display at Svetitskhoveli Cathedral attracts pilgrims from around the world. Nekresi Monastery in Kakheti Region is the oldest church in Georgia, dating back to the 4th century and built according to a simple architectural style that was common until the 6th century. In the 6th-7th centuries, cross-domed architecture, with its emphasis on each part of the building representing an aspect of Christianity, dominated the scene. The 7thcentury Jvari Monastery is a prime example of this style. In the mountainous regions of Georgia, small churches are typically painted on both the inside and outside.
Georgia is a country of deep spirituality. Nearly every village and city has a church where devoted Christians attend weekend prayers. At the table, the first toast is always for religion and the most beloved holidays are religious in nature. Christianity is a part of the identity of nearly every Georgian person.
Georgian religious tourism acknowledges the central role of faith in the nation, offering visitors a glimpse of this devotion through the heart-stirring sounds of sacred songs and the stories of belief brought to life in active monasteries, packed cathedrals and the icons of beloved Georgian saints.