Literature of Kazakhstan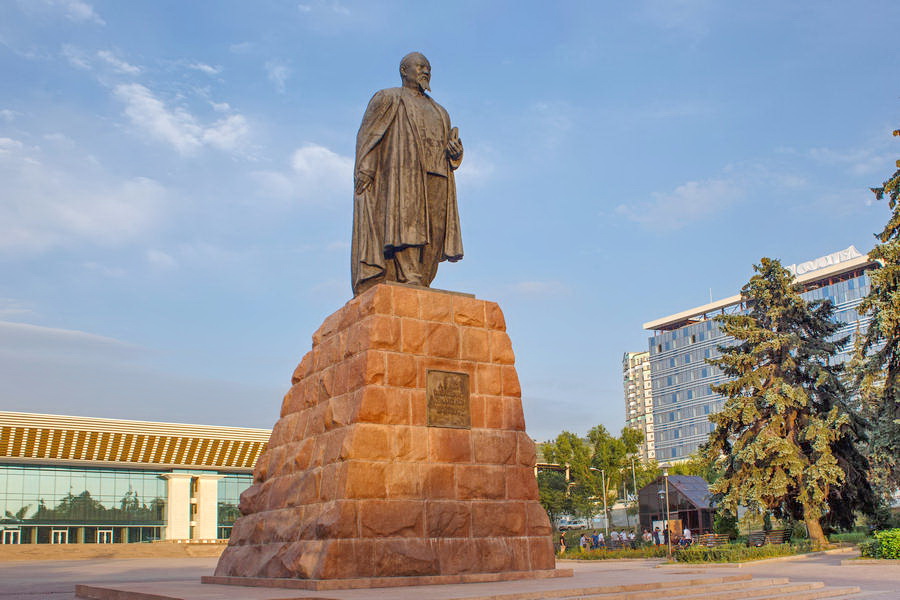 Kazakh literary history is a story several thousand years in the making. In the past, the territory of modern Kazakhstan—from the coast of the Caspian Sea to the snow-white Altai mountains—was inhabited by dozens of tribes who composed legends and myths, created epics, and crafted fabulous stories. The works from this period are considered popular, because they formed a long-standing and widely accepted literary tradition. Individual writers with their own bibliographies were not popular until the mid-19th century.
Two thousand years ago, the nomads of Kazakhstan authored epic-length poems and had various legends about the exploits of mythical heroes, gods, and monsters. Over time, these stories developed into the original epics "Korkyt-ata" and "Oguz-Nameh". Korkyt was, in fact, a real historical figure—in the epic, he acts as a narrator, but in reality he was a medieval thinker, musician, and the creator of the kobyz musical instrument. The kobyz, along with the dombra, are often used to accompany legends told in this poetic form.
The poetic traditions of Kazakhstan have been constantly refined over time. In the 15th century, the genre of "Tolgau" became popular—this was a poetic form of reflection in which there was some type of wisdom or edification imparted. Tolgau was performed by the author and singer, who was called "zhyrau". In addition to fulfilling moral and educational functions this way, zhyrau had some clout in the politics of the country and could influence society. In the 17th century, poetry became more revolutionary and the tradition of holding "aytys" soon appeared. Aytys are a song-poetic duel, much like modern rap battles, between two "akyns" (singers) in which they touched upon the topics of religion, society, political order, and other issues of the day.
Kazakhstan's written literary heritage began mostly after it was incorporated into the Russian Empire in the first half of the 19th century—Russian and European writers exerted a great amount of influence. By the end of the 19th century, the names of authors such as Ibrai Altynsarin, Shokan Valikhanov, and especially Abai Kunanbayev, who is considered a quintessential part of Kazakh literature, became widely known. During this period, the culture of Kazakhstan was enriched by translations of world-famous works, Kazakh writers began to master new genres and forms of writing, and the recording of the rich tradition of Kazakh folklore commenced.
By the 20th century, under the crushing power of the Soviet Union, traditional socialist themes and the praise of party rulers and values became popular. During the Great Patriotic War (WWII), poets wrote patriotic works and poems about soldiers and heroes on the front. In the second half of the 20th century, writers began to create novels, develop dramas, and even delved into science fiction—modern Kazakh literature is therefore relatively similar in style and content to major world trends.