Vacation in Kazakhstan

10 Things to Do in Kazakhstan
There are only 8 countries larger in size than a transcontinental Kazakhstan in territory. In each of 86 cities of the country there are many monumental and wonderful places that attract attention of travelers. Each of 14 regions has a unique beautiful of nature. It is impossible to seize in a multivolume book to reflect a full picture of this beauty. But there are 10 must do and see's for every traveler who chooses vacation in Kazakhstan.
1. Enjoy the melodies of Kurmangazy. You can read many books on stretched great steppes of Kazakhstan, but to understand the soul of nation and this land, you need to hear magic sounds created by a great folk composer of the 19th century, "kuyshi-dombrist" Kurmangazy. Disobedient and proud-spirited rebel was sent to prisons of Uralsk, Orenburg and Irkutsk several times for not obeying the authorities, ran from them, and saved his wife and children from captivity. Strong, protesting soul of Kurmangazy sounds in his instrumental pieces (kyuy): the first kyuy "Kishkentay", "Buktim, buktim (Bended and bended)", the peak of his work – kyuy "Sary-Arka", well-known "Balbyraun", kyuy "Kayran sheshem (Oh, my mother)", kyuy "Turmeden kashkan (Escape from the prison)", kyuy "Aksak kiik (Lame saiga)" and the last kyuy – "Kobik-shashkan (Roaring billow)". His melodies will gift a touch to this Great Steppe.
*Dombra (a long-necked lute and a musical string instrument) player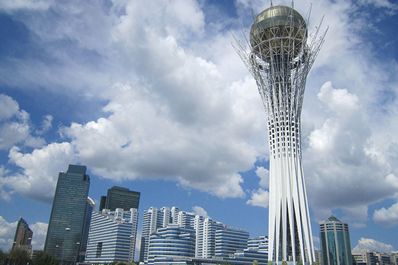 2. Enjoy the view of Astana from "Bayterek". One of the youngest capital cities of the world Astana is a "must visit" of Kazakhstan. The city of the third millennia Astana was built by the best architects of the world. You will see 62m high pyramid of Peace and Reconciliation Palace, oceanarium of entertainment centre "Duman" with water capacity of 3 mln liters, Khan Shatyr Entertainment Centre with 150m in height and 127 000 square meters in area. You will enjoy the walk along the Nurjol boulevard. You will get a breathtaking panoramic view of the city from the viewpoint of Bayterek monument which is the symbol of not only Astana but the whole country. The tower 'Bayterek' is 97 m high and 105m in total counted with the glass sphere. The lift inside the tower will take you up to 86 m high to the panorama hall.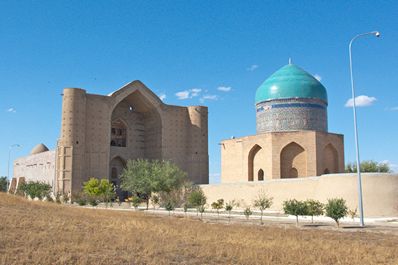 3. Touch the mystery of Sufism. Visiting memorial complex of Hodja Ahmad Yassavi will gift you trembling moments at the holy places. He was one of the most respectable Sufis and poets in the world of Islamic Sufism. Poet and preacher Hodja Ahmad Yassavi was honoured as a holy teacher and founder of the special direction in Islam – Turkic tariqa including in itself Tengrian traditions. While traveling in Turkestan, make sure to pay a visit to Otrar where you will find the excavations in the place of one of the oldest Central Asian cities razed to the ground by Genghis-Khan.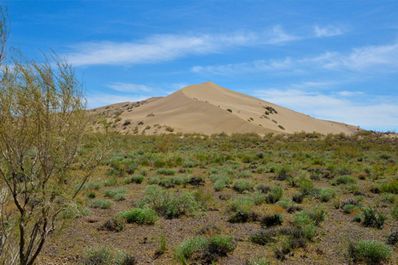 4. Hear the singing of barkhan. There is an amazing barkhan on the territory of the State National Natural Park "Altyn-Emel", that is contrary to quicksands nature, has been there for many centuries and is famous for its … singing. Billions and billions of sands, in a clear windy weather, make a sound similar to the sound of organ. "Singing barkhan" is about 120m high and 2-3 km long even on a windless day 'sings' a quiet high melody. And this is not the only thing "Altyn-Emel" is famous for. If you choose a vacation in Kazakhstan, you need to see many unique natural, archeological and historical-cultural monuments, rare kinds of plants and animals.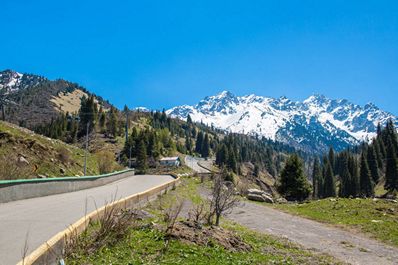 5. Climb to Medeu and Shymbulak. High-mountain complex of winter sport games "Medeu" was built on the height of 1700m above the sea level and its ice cover serves as a skate rink for amateurs and professionals for eight months a year. Here, the Medeu dam was built to protect Almaty from mud flows. An amazing view of Trans-Ili Alatau (Zaiilsky Alatau) mountain peaks open up from the dam. From Medeu take a trip to a mountain resort Shymbulak on the height of 2510m. In Shymbulak snow stays from Nov-Dev to Mar-Apr and tracks are able to please any taste. The most advanced professionals take ski lifts to get to Talgar Pass (3163m above sea level). But even if you are not a fan of skiing or skating, the scenery of the place, hotel, restaurant, bowling and sauna are worth visiting Medeo and Shymbulak.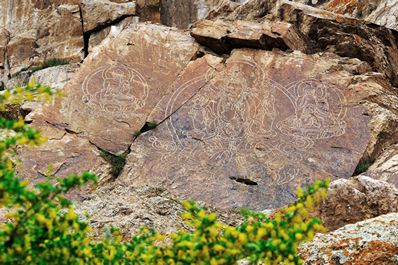 6. Indulge into the power of the Tamgaly Tas. The name of the place that literally stands for "rocks with signs". Here on the rocks you will find stone carved images of Buddha, Burhans (Bodhisattvas) and exquisite Tibetan inscriptions. The unique style of the images is achieved by fine art of stone carving and fine contour lines. Images date back to the 14-16th centuries. There are 18 cliffs with petroglyphs including three images of Buddha on one cliff and two on the other in Tamgaly Tas. Open air Buddha sanctuary will gift you unforgettable memories from the nature and aura of this ancient holy place.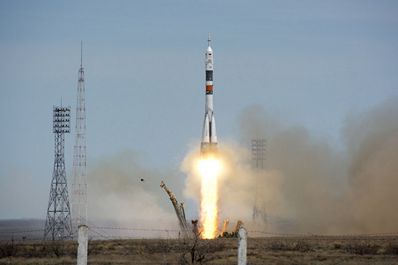 7. Feel yourself a cosmonaut. It is possible by taking a trip to Baikonur, the place where the first space satellite was launched and the first person, Yuriy Gagarin, flew to the moon. In the last half century, there were more than 1500 spaceships launched from the cosmodrome. It still serves as a window to the space. Baikonur is interesting about everything: pavilion of Yuriy Gagarin, museum of the spaceport with unique exhibits (personal belongings of Gagarin, model of the first satellite of the earth), memorial houses of Sergei Korolyov, general constructor, and Gagarin. You will see a lot of technology related to the maintenance and launching of spaceships and will have an opportunity to sit in the shade of a tree planted by the first cosmonaut of the Earth.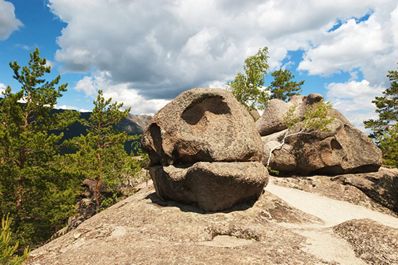 8. Breathe the air of pinewood in the park "Burabai". Nature has made a royal gift to Northern Kazakhstan putting a beautiful place among yellow, sun faded, endless steppes; massive trees, mountain spines, fantastic curves of the cliffs and quiet and enchanting lakes full of fish. State National Nature Park "Burabai" (Borovoe) is a place with many legends and tales about it: meadow of Abylay-Khan, cliff Jumbaktas (from Kazakh means "Cliff-riddle"). Time, water and wind have sculpted numerous unique stone sculptures that can be admired for hours. In Burabai there are plenty of healing herbs; here they pick up about hundred types of edible mushrooms. Vacation in Kazakhstan is not complete if you have not visited one of natural parks that are great at any time of the year. They are also famous for their sanatoriums practicing treatment with the help of kumis, a drink from horse milk.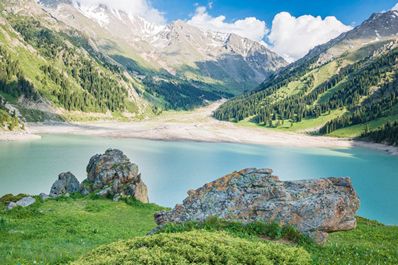 9. Take a trip to a Big Almaty Hike. If you are in the Southern capital of Kazakhstan, then you must take this trip to the Big Almaty Gorge where the river Big Almatinka flows, where there is a Big Almaty Lake with a Big Almaty Peak above, seen even from the city. And this is only one hour drive from Almaty. The lake located 2511m high above the sea level is fed from the melting mountain glaciers and is beautiful any time of the year. In winters, when it freezes, but still not covered with snow, you can practice some ice-skating. In length the lake is up to 1,6km, in width almost a kilometer, and the deepest point goes down to 40m. You will spend unforgettable time enjoying the pure beauty of glaciers, harsh peaks and pinewoods.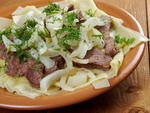 10. Try besbarmak. Kazakh men like to joke that they take up the second place on eating meat on the earth. After wolves. Visiting Kazakhstan cannot be counted if you haven't tried the main meat dish – besbarmak (also, yet, asqan yet or beshbarkmak). Classic besbarmak consists of boiled meat (sometimes even several kinds – horse meat, lamb, beef and camel meat), noodles boiled in rectangle shaped and the soup. Depending on the region, this dish may differ in ingredients or serving. But it's always so delicious, rich and heavy. To top all up, try famous Kazakh kumis.